Ole Miss grads create technology to make maintenance requests easier
Amber Hayes and Marterrious McClain decided to begin their startup, SecondKeys, in Memphis for two main reasons.
Editor's Note: This is one of four stories featuring startup companies that participated in this year's Summer of Acceleration business acceleration program in Memphis organized by Start Co., Memphis Bioworks Foundation, ServiceMaster Global Holdings and EPIcenter.
First, because the two are University of Mississippi graduates, Memphis is basically home. The second was because of the potential of the Memphis market.
According to Zillow's analysis of U.S. Census Bureau data, Memphis had the greatest increase of renters in the U.S. per capita from 2006 to 2016, at a rate of 11 percent. In 2016, 56.1 percent of households were renters, according to that same data.
SecondKeys' software allows for maintenance tracking for rental properties and homeowner associations (HOAs).
It has three main components: the ability for tenants to input maintenance requests and track them from beginning to end, as well as get real-time notifications; a contractor bidding system for properties without a maintenance staff; and a predictive tool for property managers that uses manufacturer data to notify them when appliances may need repair.
Hayes and McClain started the company in May and in August launched its beta software. Hayes heard about ServiceMaster Global Holdings Inc. and Start Co.'s inaugural Launch Delta Home Services Accelerator from Facebook, from a friend. They were accepted into the accelerator and completed it in August during the Summer of Acceleration, a startup bootcamp intensive.
"We started in May with an idea on a piece of paper and left the program with all these shiny new toys," McClain said.
"It was great," Hayes said about the experience. "Everyone was really nice. Almost everyone has been in a startup before or started a startup, so it was nice to have that connection and mentors."
Other cohort members were very helpful too, McClain said. "Everyone is in a different phase in their company, so we knew that if we had questions we could always go to one of them."
Hayes, SecondKey's CEO and co-founder, came up with the idea after working as a maintenance technician for rental properties. At times, she said she was not able to relay information properly and it was hard to contact both the tenants and the property manager so it was clear what both sides wanted done.
"And no one wants to take care of the little things that need maintenance," she said.
Hayes studied electrical engineering and computer science in college. She also currently works for CoreLogic FNC, a software real estate company for appraisals.
McClain, who serves as SecondKeys' chief technology officer and co-founder, studied homeland security in college. He served as an intelligence analyst in the U.S. Army, with a focus on computer forensics and intelligence operations. He also was a lead quality assurance engineer for enterprise management software company, Next Gear Solutions.
Currently, a subscription to SecondKeys costs $5 per unit, per month.
"What we found is that the landlord/property manager pays for it initially, but oftentimes, such a small price is probably going to be passed on (to the tenant) in rent the following year," McClain said.
As of late August, SecondKeys had two clients: an apartment complex in Cordova and another in Oxford, Mississippi.
"Right now, we're maintenance management software, but the ultimate goal is to be enterprise management software for multifamily homes, HOAs," McClain said. "We're starting with maintenance but we want to grow into other modules, for what it takes to manage a property, customer onboarding, marketing, advertising — just modularizing each component, so that we can go to an enterprise management software."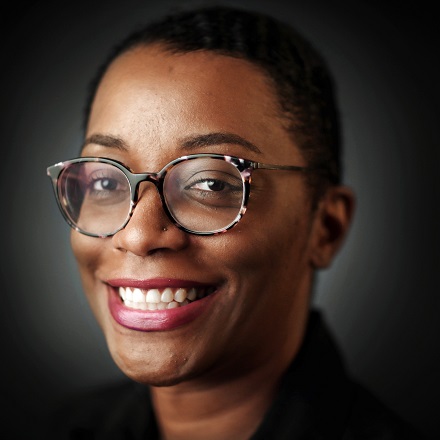 Elle Perry
Elle Perry covers arts and culture and other news for the Daily Memphian. She is a native of Memphis and a two-time graduate of the University of Memphis. Elle previously worked for the Memphis Business Journal and has written for publications including The Memphis Flyer and High Ground News.
---