Downtown's Royal Furniture building may grow taller after sale
Richard Faber was minding his Royal Furniture store and company headquarters Downtown in May when somebody walked in and said, "'We'd like to buy the building,'" Faber recalled on Tuesday.
"'It's not for sale,'" he responded, referring to the 71-year-old, three-story building with a touch of Art Deco architecture.
"But they made an offer and we went back and forth," he said.
In the end, New York-based developer Tom Intrator made an offer that could not be refused by Faber and his son, Michael Faber: $3.5 million.
The deal closed Dec. 28.
Intrator has a tall vision but no specific plans yet for the 64,705-square-foot building sandwiched between the 100 Peabody office tower and Barbaro Flats.
Royal Furniture – originally the Black and White Store and then Shainberg's – is the shortest building in its Downtown area, but may not be in a few years.
Intrator plans to add more floors, building vertically. He has contracted with CBRE to conduct a national search for a new ground-floor tenant "and/or" hotel operator for future development.
In the meantime, Royal Furniture will stay put by leasing 122 S. Main while the Fabers search for another place for its Downtown store and new company headquarters.
About 50 Royal employees work at the headquarters. The company has 13 locations – soon to be 14 – in Tennessee, Alabama and Mississippi, including eight in the Memphis metro area.
Intrator has been active in the Memphis market since 2013, owning seven apartment properties locally totaling 1,630 units, according to a news release. 
"I was originally attracted to Memphis for multifamily opportunities, but upon experiencing and studying the market, I found great opportunity in a variety of Downtown real estate," he said in the prepared statement.
"This Royal Furniture space is particularly compelling for ground-floor retail and either hospitality, residential or office space above. We aim to use discretion in verticality – building up, not out."
He likes that the building faces the trolley line "in the core of Main Street and is blocks from historic Beale Street and Orpheum Theater and the reimagined riverfront," he said.
"We're exploring all options and view this as a great opportunity for the continued revitalization of Downtown Memphis,"  Intrator said.  
His company, 18 Main LLC, has contracted with a CBRE commercial real estate team led by Los Angeles-based Andrew Turf to attract tenants to the building.
"We don't just want to fill this space, we want to create something remarkable," Intrator said. "Memphis' and Downtown's growing demographics warrant a concerted recruiting effort for something dynamic, kinetic and sustainable, and I believe Andrew's team's outside perspective will be a valuable asset."
Royal Furniture has been Downtown since 1946. The building at 122 S. Main was built as a Black and White Store, which became Shainberg's. The building was donated to Harding College before Richard Faber's late father-in-law, Jim Bach, bought it and founded Royal Furniture, Richard Faber said.
Bach died in 1986, and Faber purchased the business from the family in 1989.
The building has four levels, including the basement that is now used for parking.
The structure has rich architectural detail inside and out, including the lighting fixtures, balcony-like mezzanine, terrazzo floors, marble stairs and even the old intercom system.
The building's column structure and its elevator shaft were built to accommodate the addition of more upper floors, Richard Faber said.
The agreement on a price occurred in just one meeting between Michael Faber and Intrator, said Chris Garland of Chris Garland Real Estate. He was the broker who approached the Fabers on Intrator's behalf about selling the property. 
Garland recalled the Fabers saying that would-be buyers had approached them before but nobody had offered enough money. The price would have to cover the large expense of moving not just the store, but the office headquarters and warehouse, Garland said. 
Boyle Investment Co. is leading Royal Furniture's search for a new company headquarters and store space.
"With the momentum that is currently growing in Memphis, Downtown is increasingly attractive to investors," Jennifer Oswalt, president and chief executive of the Downtown Memphis Commission, said in a prepared statement.
"We welcome the opportunity to work with developers like Tom who have real vision, not just in property acquisition but in supporting and enhancing the local culture of Downtown through thoughtful tenant-mix and experiences," she said.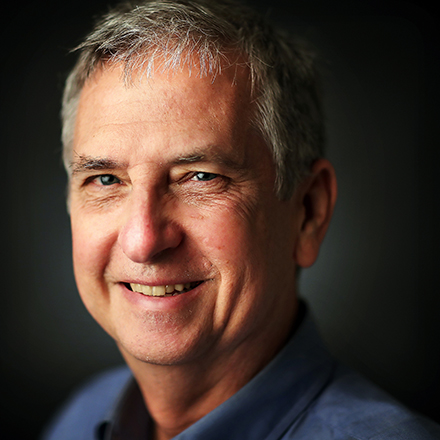 Tom Bailey
Tom Bailey covers business news for The Daily Memphian. A Tupelo, Mississippi, native, he graduated from Mississippi State University. He's worked in journalism for 40 years and has lived in Midtown for 36 years.
---