Planning & Development hires first architect as 3.0 approaches
The Memphis and Shelby County planning department is building up its expertise to complement the "build up and not out" mantra of the new Memphis 3.0 long-range plan.
Local government has recruited a prominent Memphis architect to serve as the deputy administrator for the Office of Planning and Development.
Brett Ragsdale started in his new role last month. He's apparently the first architect to work for the Office of Planning and Development, administrator Josh Whitehead said.
Ragsdale, 48, not only headed one of the city's influential architecture firms, brg3s, he also is a former president of both the Tennessee and Memphis AIA (American Institute of Architects) chapters.
Memphians see Ragsdale's work across the city, including the new Hotel Indigo, the simulation center and pharmacy buildings at the University of Tennessee Health Science Center, the Shelby County Forensics Center, American Cancer Society's Harrah's Hope Lodge next to Sun Studio, and the renovation of what is now the Grizzlies Prep building at Third and Jefferson.
Ragsdale was appointed to his new job by both Memphis Mayor Jim Strickland and Shelby County Mayor Lee Harris. In addition to reviewing architectural plans submitted to local government for adherence to codes, Ragsdale will succeed Whitehead as secretary of the Landmarks Commission. 
"Appropriate design is critical to good development, particularly with the adoption of the Memphis 3.0 General Plan, and Mr. Ragsdale comes to the department with a keen design eye, having served as a partner in one of Memphis' most venerable architectural firms…,'' Whitehead said in an email response to questions from The Daily Memphian.
"One of the chief principles of the Memphis 3.0 General Plan is 'build up and not out'," said Whitehead, who is an attorney as well as a planner. "Good design can go a long way to ensure additional housing in the core is resilient and built to endure for generations and not just decades. 
"And just as I find being a lawyer puts OPD, the city and the county on equal footing when we deal with applicants' attorneys, the same holds true for Brett and his discussions with applicants' architects."
Whitehead added, "OPD is now headed by a planner-lawyer and a planner-architect.''
Ragsdale has been involved with the creation of the Memphis 3.0 plan, and its potential for shaping Memphis development was a big reason he decided to take the new job, he said.
Ragsdale said he also has been moved by the passion, intelligence and talent of people working in the public planning sector, including Paul Young, Housing and Community Development director; Tommy Pacello, president of Memphis Medical District Collaborative; Jennifer Oswalt, president of the Downtown Memphis Commission; John Zenah, deputy director of the Division of Planning and Development; Ashley Cash, city comprehensive planning administrator; and Whitehead.
"All those people, I always get to work with on individual projects and it's been good and exciting,'' Ragsdale said. "I thought with all that potential that will be shaping Memphis over the next several years, I wanted to be a part of it and join all those exciting people and lend my expertise.''
Ragsdale intends to provide "another set of eyes" for nearly every development project submitted to OPD, but will act collaboratively with the planners "who've been doing this a long time,'' he said.
When applicants meet the codes and already have the right to build a project, "I don't know that we'd want to, or could, get in the business to say 'Hey, we want to change this,'" Ragsdale said. "But I'm hopeful there can still be a dialog."
Even when an architect or engineer brings a project to city and county planners, the process will be helped by "having somebody in the office that can look at those things and sit down (with the other planners) and talk about the architecture a little bit more," Ragsdale said. "Whether it's called 'design review' or whatever.''
Ragsdale will help in other ways with the Division of Planning and Development, which encompasses the Office of Construction Code Enforcement, Whitehead said.
"That office is working to streamline its application processes so that much of what is now submitted in paper form can be submitted online," he said.
"This initiative will involve better coordination among the various agencies and departments throughout the city and county that review development proposals and we believe Brett's external experience with many, if not all, of these agencies will give us the perspective to make the transition a success,'' Whitehead said.
Among Ragsdale's legacies at brg3s was leading the move of its office to Crosstown, a commercial district and neighborhood being revived by the huge Crosstown Concourse redevelopment.
Brg3s continues to flourish and create "great projects, which is one of the reasons I felt comfortable making the change,'' Ragsdale said.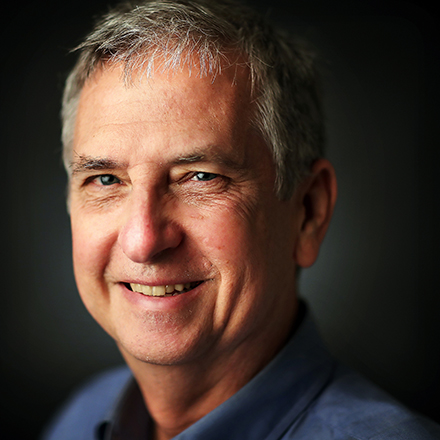 Tom Bailey
Tom Bailey covers business news for The Daily Memphian. A Tupelo, Mississippi, native, he graduated from Mississippi State University. He's worked in journalism for 40 years and has lived in Midtown for 36 years.
---