Opposition buries proposed gravel mine for Rosemark
A planning board on Thursday weighed the benefits of approving a new mining operation that would provide sand and gravel for Memphis-area construction for years to come against the negative effects the mine could impose on the rural Rosemark community.
It wasn't close.
The Land Use Control Board unanimously rejected Memphis Stone & Gravel Co.'s application for a special use permit to open a 173-acre operation northwest of where Rosemark and Mulberry roads intersect. The site is just south of Shelby County's border with Tipton County.
The LUCB only makes recommendations; the company can take its case to the Shelby County Commission. But that body rejected the company's similar proposal eight years ago.
Among its other cases, the board on Thursday also: Approved an 11-lot infill subdivision on Avery, just east of East Parkway; another infill subdivision of 16 lots along Elzey, between Barksdale and Tanglewood in Cooper-Young; a five-lot subdivision for 1605 W. Massey in East Memphis; and the digitization of a billboard for Principle Toyota at 7370 Winchester.
The gravel mine case was massive in several ways. The staff report by the Office of Planning and Development totaled more than 300 pages. North Shelby and Tipton County citizens opposing the project flocked to City Hall on Thursday; 72 people submitted cards saying they wanted to speak against the proposed mine.
The OPD staff recommended approval, citing the economic benefits, the ways Memphis Stone & Gravel planned to minimize negative effects and even studies conducted that found living next to a mining operation does not reduce property values.
Ninety percent of the sand and gravel that would be mined there would be used in concrete for construction in the Memphis area, said planning professional Michael Fahy of Prime Development Group, which represents the company.
The company studied 13,000 acres across Shelby County looking for other places to mine the material, but none provided the amount or quality that the proposed location does, he said.
The property is "not kind of rare, (but) extremely rare'' for quality mining, he said. "We've been looking nine years for an alternative site.''
The company proposed building a 15-foot-tall berm around the site to hide it from view, widening 1.5 miles of Mulberry Road to make it safer for dump trucks, and threatening dump truck companies with cutting off access to the mine if their trucks used any other roads than the approved route.
But the opposition was stout, numerous and influential.
Opponents included Amber Mills, the Shelby County commissioner representing Rosemark, former county commissioners Terry Roland and Heidi Shafer, and the traffic commander for the Shelby County Sheriff's Department.
The most compelling remarks came from Atoka resident Cathy Waterbury, who described in detail the permanent injuries she received in a head-on collision with a dump truck in 2003 on nearby Austin Peay Highway.
Before the planning board voted, member Margaret Pritchard referred to the company's similar request eight years ago when she said, "I cannot believe we are hearing this again.''
Any economic benefits cannot compare to the safety and property values of the community's residents, Pritchard said, adding, "Because we're talking about their homes, their personal safety, I feel compelled to vote for the neighbors."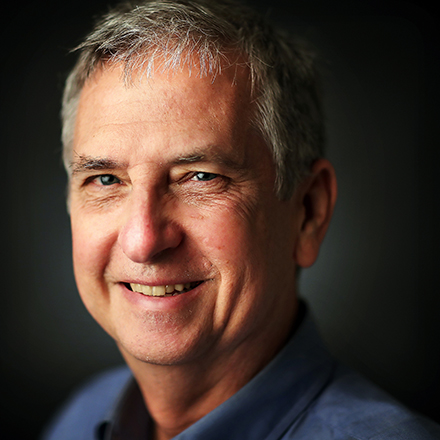 Tom Bailey
Tom Bailey covers business news for The Daily Memphian. A Tupelo, Mississippi, native, he graduated from Mississippi State University. He's worked in journalism for 40 years and has lived in Midtown for 36 years.
---