Value of commercial construction swells 72 percent in 2018
Construction soared last year in Shelby County for projects involving apartments, businesses, schools, offices and institutions.
The value of new construction, expansions and renovations rose to more than $1.36 billion, a 72 percent increase over the $793 million worth of commercial construction that took place in 2017.
That is according to an analysis of construction permits provided by the Memphis and Shelby County Division of Planning & Development. The data covers all of Memphis, unincorporated Shelby County, Germantown, Lakeland, Millington and Arlington, but not Collierville and Bartlett.
The number of commercial building permits issued rose 22.7 percent, from 1,110 in 2017 to 1,363 in 2018.
Bigger projects
"The big difference going forward is Memphis is experiencing larger projects than it ever experienced,'' said Tim Weatherford, Southeastern Region president for Flintco construction company.
While 253 more commercial permits were issued in 2018 than 2017, he said, "it's really the size jobs. Five years ago in Memphis, if there was a $100 million job that was a very large job and those didn't come around but every two or three years.
"In 2018, there were about seven jobs that were over $100 million and some of those were actually over $200 million. And those just don't come around that often in Memphis," Weatherford said.
For example, Flintco is constructing the $123 million modernization of Memphis International Airport's Concourse B and also building the $300 million-plus research tower for St. Jude Children's Research Hospital. The firm divides the money across the years of construction, so the entire $300 million St. Jude project would not be reflected in 2018.
In 2018, the volume for Flintco's Memphis district totaled about $195 million, which is an average year for the company. But in 2019, Flintco projects the Memphis division will surpass $300 million in work, Weatherford said.
The 2018 construction stats also ring true for Victor Buchholz, a principal with LRK Architects. "Particularly here in Memphis, where we definitely saw a big increase in projects going on,'' he said.
Construction activity for houses rose, too, but not as dramatically. More than $260 million worth of new housing construction, renovations and additions were recorded for Memphis, unincorporated Shelby County and the four suburban municipalities. That's a 5.5 percent increase from the $246.7 million recorded in 2017.
The number of permits issued for house projects totaled 1,724, a 2.6 percent increase from 1,680 permits in 2017.
Apartments and infill
Much of the large increase in commercial construction involves new apartment buildings, Buchholz said.
For example, construction ramped up last year on The Citizen, a $35 million mixed-use development at the southwest corner of Union and McLean. LRK designed the project that comprises 173 apartments and 10,000 square feet of ground-floor commercial.
Also occurring more are infill projects, in which core city areas are being redeveloped.
"People are having a better understanding for that market and the opportunities that are there," Buchholz said.
The grand opening for the $200 million redevelopment of Crosstown Concourse occurred in August 2017, but the giant building continues to spawn interior construction projects among about 40 commercial and nonprofit tenants as well as accessory buildings such as a new gymnasium and theater.
Big money from outside Memphis
More national or institutional investors looking for places in which to invest are now looking at Memphis, Buchholz said.
"The Nashville market is tough for developers to even purchase property because prices are up so much. So, we're seeing developers come here and look for opportunities because there are values on properties," he said. "They can come in here, make a purchase and get a project done because of the opportunity."
Flintco's Weatherford echoed the point. "In talking with some out-of-town developers, the economics of land in Memphis makes it very attractive price-wise for them to come in and have land in which to build their development over other cities of similar size," he said.
"We've been underdeveloped and the land is economical enough to make it very attractive to them to come to Memphis and do a development," Weatherford said.
A strong 2019, too?
While housing construction grew more modestly, the potential for a surge is strong because of the dearth of available homes for sale, Buchholz said.
"It's a seller's market. There are not enough homes out there," he said.
Just before the Great Recession hit a decade ago, more than 13,000 homes were listed for sale in the Memphis metro area, according to Memphis Area Association of Realtors statistics. Just 4,050 homes were on the market in December 2018.
Many home builders remain skittish after the losses they experienced following the Great Recession a decade ago.
"Nobody's overbuilding in the residential side," Buchholz said. "But for folks who are ready, that's an opportunity. You might expect to see some growth because of demand."
Buchholz anticipates the 2019 numbers from construction permits to remain strong. "There's still a lot left on the table," he said. "You would definitely expect to see that number stay trending in 2019.
"It's a great time to be a Memphian in that sense."
The $190 million Memphis Convention Center renovation will spur more work, as will the planned redevelopment of the Pinch District and more projects planned by the city's hospital systems, Weatherford said.
"It's just the uprising and growth of Memphis, and you have to give some of our civic leaders credit for bringing and promoting development we haven't seen in years,'' he said.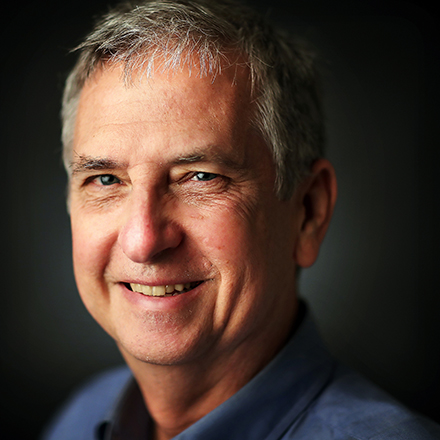 Tom Bailey
Tom Bailey covers business news for The Daily Memphian. A Tupelo, Mississippi, native, he graduated from Mississippi State University. He's worked in journalism for 40 years and has lived in Midtown for 36 years.
---