SunTrust reports strong finish to 2018
SunTrust Banks Inc. reported net income of $632 million, or $1.40 per share, for the fourth quarter of 2018, compared to $1.48 per share in Q4 2017.
Net income for Q4 was $1.50 per share, excluding a separate charge of 10 cents a share related to the "settlement of a legacy pension plan," the company reported, beating the consensus estimate of Zacks Equity Research by 10 cents a share.
The Atlanta-based banking company, the third-largest in the Memphis market based on deposit market share, reported revenue of $2.4 billion in the fourth quarter of 2018, an increase of 4 percent compared to a year ago.
The higher revenue for the quarter was driven largely by an increase in net interest income, SunTrust said, which grew by $98 million to $1.6 billion compared to Q4 a year ago.
For the year, the banking company's net income rose 28 percent to $5.74 per share, compared to $4.47 per share for the full year in 2017.
"Our performance this quarter provided a good conclusion to a strong year for SunTrust," William H. Rogers Jr., chairman and CEO of SunTrust Banks, said in a release. "In 2018, we continued to deliver on the commitments we have made to our owners: we achieved our sub-60 percent adjusted tangible efficiency ratio target one year ahead of schedule, and we delivered our seventh consecutive year of improved earnings per share, efficiency, and capital returns."
Rogers said the company's business mix and investments in growth and technology bode well for 2019 and "our ability to continue to deliver long-term value for our owners."
Net interest margin was 3.27 percent in Q4 2018, up 10 basis points from a year ago, and up 5 percent when comparing full-year 2018 to 2017. Noninterest expenses in 2018 decreased by $38 million from a year ago, the bank reported.
Average consumer and commercial deposits increased 1 percent in the quarter and for the year compared to the respective periods a year ago.
During Q4, the company repurchased $750 million of its outstanding common stock and has $750 million remaining that was authorized in its 2018 Capital Plan.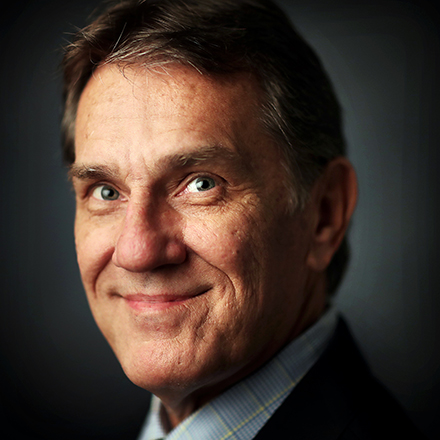 Terry Hollahan
Terry Hollahan is managing editor of The Daily Memphian. When he's not working, he tries desperately to keep his golf handicap in single digits.
---