Electrolux will shutter heavily subsidized Memphis plant in 2020
Electrolux said Thursday it will shutter its relatively new Memphis plant in 2020 as part of a consolidation of U.S. manufacturing of cooking products in Springfield, Tennessee.
The Swedish maker of kitchen appliances said it's "reinitiating" an investment of $250 million in a Springfield facility. The plan had been put on hold last year because of concerns over new tariffs on steel and aluminum.
About 530 employees at the Memphis plant will continue working through 2020, the company said. The Memphis plant manufactures wall ovens.
The closing would reverse a major economic development success that saw an estimated $188 million in public incentives poured into the plant and more than 1,300 jobs created in the first few years.
But what the company called "changing market conditions," including changes in the appliance market and external forces such as tariffs, whittled down the number of workers. Sears' bankruptcy and store closings also hurt, because it was a major retailer for Electrolux.
Memphis mayor reacts 
A disappointed Memphis Mayor Jim Strickland said the city would "vigorously defend our investment" and start by meeting with Electrolux officials on Friday.
"Electrolux may be leaving Memphis, but they aren't leaving because of Memphis. To hear about this announcement in a press release after being told a month ago that the plant wasn't closing is disappointing to say the very least," Strickland said.
"There is some consolation that Electrolux has committed to work with employees by allowing them to have time to find other opportunities, and from a community perspective, we will do all we can to help them find other employment," Strickland said.
"In 2010, the State, County and City acted in good faith and made an unprecedented investment in this company and in Memphis. Just like they are exercising their option to leave, we will exercise our option to vigorously defend our investment," the mayor said.
"With a tough global economy, rising tariffs and losing a major product retailer, they are making business decisions. This in no way will affect our determination to continue to recruit new companies and jobs to our city. We are meeting with Electrolux officials tomorrow," Strickland said.
Company plans to meet obligations on incentives
To what extent public incentives for the project would be subject to clawback, or recovery by the governments that provided them, was unclear Thursday.
Company spokeswoman Eloise Hale said, "It is too early to answer that question. But what I can say is we intend to meet our obligations, of our agreements."
The biggest chunk of money, a $95 million cash grant from the State of Tennessee, wasn't subject to clawback, although the state has since tightened accountability rules on such incentives.
Reports had circulated since last fall that the plant was ramping down and jobs could be affected.
Electrolux discounted the impact of the plant's unionization during a multiyear campaign by the International Brotherhood of Electrical Workers, which won its first contract with the company in 2017.
"It is not," because of the union issue, Hale said. "This decision was based on competitive market pressures."
The Memphis plant's workforce has steadily declined since 2016, when it had 910 employees and 483 contractor workers at year's end.
Employees anxious to see what's next
A union official said employees were disappointed but hopeful about negotiating severance packages while helping keep the plant running for another couple years.
Electrolux told employees about the closing at 11 a.m. Thursday, then met with union leaders from the plant, International Brotherhood of Electrical Workers Local 474 business manager Paul Shaffer said.
"They pretty much cited just the lack of demand for the product at that plant. It has dropped to the point where it's not sustainable," Shaffer said.
"Obviously, as they've stated publicly, the loss of the Sears account was pretty dramatic," causing the plant to go from two shifts to one and stop using contract workers from staffing services, Shaffer said.
Shaffer didn't think labor-management relations were a factor.
"They had assured me this had nothing to do with the fact the facility unionized," said Shaffer. He said, "Our relationship had gotten to the point where it was harmonious with the company and we were working on issues as partners."
The workers, "obviously they're disappointed about the fact, but they're encouraged that the company is going to meet with the union to work out some sort of package to help them transition from the closing…The company is committed to working with us to come up with some sort of severance package to reward the employees to try to keep them there until the 2020 date."
It was unclear whether employees would be given an opportunity to relocate to other Electrolux plants.
Alan Shaw, head of Electrolux Major Appliances North America, said in a statement, "We are very committed to supporting our Memphis teammates and are announcing these changes two years in advance to provide transition time."
Memphis was on a roll when plant arrived
Electrolux came during a hot streak of economic development wins in the manufacturing realm celebrated by the Greater Memphis Chamber and local governments starting around 2010-2011.
Construction of a new electrical transformer plant by Mitsubishi Electric Power Products and expansion of the Valero oil refinery and a Kruger paper products factory were some of the others.
In the end, Memphis is falling victim to the kind of corporate strategy that brought the plant here.
In December, 2010, when it announced the Memphis plant, Electrolux also said it would close a factory in l'Assomption, Quebec, Canada in 2013 and shift that plant's production to the new Memphis facility starting in mid-2012.
Akbari: Closing is 'beyond disappointing'
The closing drew a sharp reaction from state Sen. Raumesh Akbari (D-Memphis), who said she would consult with state economic development officials.
"It is beyond disappointing to see a public investment with so much promise leave Memphis," Akbari said. "Tennessee offers generous incentives for companies to create jobs in our communities, and it violates the public trust any time one party doesn't uphold its side of the deal."
"I will be consulting with state economic development officials in the coming weeks to better understand what went wrong and how we can ensure that incentives result in long-term jobs for our communities," Akbari added.
U.S. Rep. Steve Cohen (D-Memphis), said, "I'm very disappointed that the employees of Electrolux learned today that Memphis' economic development investment in one company's future apparently won't pay off."
"The company's abandonment of Memphis will mean potential financial hardship for its employees and suppliers, and should result in more careful review of promises made by corporations about local job creation in the future," Cohen said.
State Rep. Mark White (R-Memphis), who is involved in a West Tennessee Economic Development Task Force, said he spoke to Electrolux officials last year after hearing the Memphis plant had challenges. "They were very, very vague," White said. "I don't think it's anything the state did or didn't do."
'Right sizing our business'
Electrolux said in a statement that all U.S. production of cooking appliances would be combined in Middle Tennessee.
"We are committed to investing in U.S. manufacturing and launching new Frigidaire kitchen products. By appropriately right sizing our business for a changing market, we can invest in the growth areas and drive profitability," Shaw said.
Electrolux said the Memphis plant closing is part of an effort to restructure by modernizing and expanding cooking products manufacturing in Springfield and refrigerator production in Anderson, South Carolina.
"In light of changing market dynamics, increased raw material costs and current trade policy, the Springfield, Tennessee investment, estimated at USD 250 million, is now designed for product development, flexibility and competitiveness," a company statement said.
The company also said it would stop making refrigerators at a Santiago, Chile factory and continue to produce laundry and cooking appliances there.
Project announced with fanfare, debate
Plans for the Electrolux plant were announced at the end of 2010 at the Greater Memphis Chamber's annual luncheon following a secretive recruiting process that included company executives coming to the city under aliases and a code name for the project.
The project quickly moved to tax abatements and other incentives, which drew pointed questions at the Shelby County Commission and Memphis City Council.
Council members questioned why there were no percentage goals for minority business participation in the project.
Memphis Mayor A C Wharton touted the lack of the goals on the front end as a new way of landing such large economic development projects and doing so rapidly as such opportunities surfaced.
"We've let them know it is simply unacceptable not to have fair representation of Memphis and Shelby County in every aspect," Wharton told council members.
"How could you not have that in the contract?" council member Harold Collins asked rhetorically. "I'm not sure there's anything we could do but pay slowly on those invoices." 
Commissioners questioned the $150 million in bond financing for a $190 million investment by the company but ultimately approved the incentives.
Haslam inherited Electrolux deal
State government's investment in the project was committed by outgoing Tennessee Gov. Phil Bredesen.
It was one of the first items to greet new Governor Bill Haslam when he took office in January 2011, and Haslam balked before agreeing to honor the commitment.
Electrolux Incentive Package
Two parcels of free land totaling 800 acres in Pidgeon Industrial Park
$40 million from Memphis and Shelby County governments
Additional $2 million from city/county for ancillary costs
15-year PILOT (tax freeze) abating 90 percent city property taxes and 75 percent county property taxes
$95 million cash grant from state of Tennessee
$3 million federal grant from Delta Regional Authority
Source: City of Memphis
Haslam took office grappling with the effects of the national recession, specifically $1.5 billion less in real money to spend in his first budget.
"The days where government was able to be seen as somebody who was always giving something are gone, quite frankly," Haslam told a Memphis group during his first month in office. "They're gone for at least the foreseeable future."
He encountered a lot of sentiment in the Memphis audience to support the Electrolux incentives.
Haslam would later move the state incentives for such development to a "fast track" fund of state money.
Locally, Electrolux was the last major incentives package to be approved by local bodies before the creation of the Economic Development Growth Engine – or EDGE.
No clawback on state grant
Tennessee Economic and Community Development spokeswoman Jennifer McEachern said the 2010 agreement didn't have a clawback clause, and the state later remedied that for future projects.
A statement from McEachern said:
"We are disappointed to hear that Electrolux will close its Memphis facility in 2020. TNECD will continue to do everything we can to attract high-quality jobs to Memphis and West Tennessee.
"The State of Tennessee and Electrolux entered into an agreement in December 2010 when Electrolux committed to create 1,240 jobs in Memphis. The company last reported its employment at more than 1,100 in 2017. The 2010 agreement did not include a clawback provision.
"In 2013, TNECD began including accountability agreements with clawback provisions that require companies to repay grant funds if they do not meet job thresholds.
"A portion of the grant funding for Electrolux was used for construction and infrastructure improvements, which can position the site favorably to a new tenant.
"No incentives were given to consolidate operations in Springfield," McEachern said.
Appliances rolled off line starting in 2013
By 2013, the first 100 employees were working in the newly constructed building in the Frank Pidgeon Industrial Park with plans for a $116 million second phase scheduled to open that May, making the plant a $266 million project.
The state-of-the-art plant includes a "reliability lab," which simulates the products' lifetime of use and establishes expectations for performance. The lab can test 380 cooking products simultaneously.
At various times the plant has made Electrolux, Electrolux ICON, Frigidaire built-in and specialty cooking products, wall ovens and specialty free-standing ranges.
Production started there in November 2013, but the official opening was held in January 2014 when the facility hosted state and local dignitaries.
Alan Shaw succeeded Jack Truong, the Electrolux executive who oversaw construction of the Memphis plant. Truong resigned in April 2015 after Electrolux CEO Jack McLoughlin expressed his unhappiness with the North America division's performance.
Truong has been tapped to become CEO later this year of James Hardie Industries, which makes HardiePlank construction materials.
Reporters Bill Dries, Tom Bailey and Sam Stockard contributed to this story.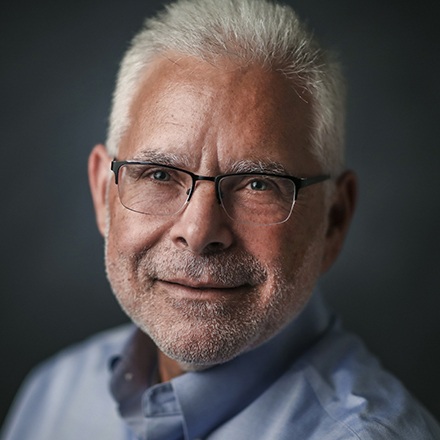 Wayne Risher
Business news reporter, 42-year veteran of print journalism, 34-year resident of Memphis, University of Georgia alumnus and proud father and spouse of University of Memphis graduates.
---