Legislation in works to protect state after Electrolux blindsiding
With Tennessee Economic and Community Development Commissioner Bob Rolfe saying he was caught off guard by the Electrolux decision to shut its Memphis plant, state Rep. G.A. Hardaway is planning legislation to hold companies accountable when they receive public incentives.
Hardaway, a Memphis Democrat, said Friday he will sponsor a bill this year requiring the state to abide by an economic recruiting formula for state incentives, company investments and job return as well as a regular reporting process for companies to prove they are meeting commitments if they receive state funds. Otherwise, they would be penalized if they fall short.
"Everybody's got good intentions at this point. We just didn't have the necessary framework in place," Hardaway said.
Likewise, state Sen. Brian Kelsey, a Germantown Republican, said the state should join the city of Memphis and Shelby County in taking back public incentives given to Electrolux.
"I have expressed my concern in a letter to Gov. (Bill) Lee," Kelsey said in a statement. "This loss for Memphis should prompt careful review of the use of taxpayer dollars for similar incentives in the future."
In addition to Rolfe saying he was surprised by the Electrolux announcements about its cooking products facility, Hardaway said Shelby County and Memphis officials told him they were caught off guard.
State Rep. Mark White, though, told The Daily Memphian he had been working with the Memphis mayor's office and the Shelby County mayor's office to see if they could help Electrolux with workforce development or some other resources but that the company did not cooperate.
---
WAYNE RISHER: Electrolux says it will voluntarily release tax abatement as assessor pushes clawback
---
Rolfe said the state did not know Memphis and Shelby County officials were talking to Electrolux to stave off problems and noted "we had no visibility that this was coming."
The state commissioner said he was on a recruiting trip Thursday in China when he got "the same press release we all got." He called the Electrolux team and received more insight than the press release gave for its reason to shutter the plan.
"They did not reach out to the state to ask for ways to save that project in Memphis. They just did not reach out to us," he said.
Electrolux officials only told him several months ago they would be opening a Springfield facility where they would be investing $250 million without creating new jobs, thus the state offered no incentive, Rolfe said.
The move is expected to be into automated manufacturing and part of "a global strategy" to make the company's operations more sustainable, he said.
Electrolux explained its wall-oven manufacturing operation was hurt by the Sears closing and trade war with China which placed a 25 percent tariff on steel, he said.
Governor responds
On his return from China, Rolfe said the first person he spoke to was Gov. Lee who has the Electrolux situation "at the top of his mind."
"He has instructed us to do everything we can to bend over backwards, not only to help bring companies to Memphis but that the conversation expands across West Tennessee," Rolfe said.
Rolfe said he and Gov. Bill Lee are committed to economic recruiting in the Memphis area, and he noted the West Tennessee and Shelby County area could land a couple of projects the state is working on.
Lee spokeswoman Laine Arnold said, "While this is of course disappointing news, Gov. Lee is committed to bringing high-quality jobs to every area of Tennessee and an accelerated economic transformation of Shelby County is a top priority. We will be working closely with TNECD to ensure this mission is carried out in full."
Rolfe pointed toward recent successes such as landing the Indigo Ag headquarters in Downtown Memphis, which has greater benefits than a manufacturing operation.
"We have in our pipeline a couple of projects that we're pretty excited about that would impact West Tennessee, and what it basically says is we need to be as aggressive as we can to help West Tennessee, to help Memphis with the shock to their labor market," Rolfe said.
The commissioner cautioned, however, that while his department will be aggressive, it can't make the same type of agreement the state did when it gave Electrolux $97 million in 2010. That deal, which contained no penalties for failure to meet a 1,240-job commitment by Electrolux, was made by former Gov. Phil Bredesen and Commissioner Matt Kisber, about a month before Gov. Bill Haslam took office.
According to state information, Electrolux reached 1,100 employees. But The Daily Memphian reported it reached more than 1,300, including contract workers at one point.
In addition to the capital funds Tennessee granted, Memphis gave $20 million, Shelby County $20 million and TVA probably another $5 million, with a clear statement against in the contract against "clawbacks," according to Rolfe.
The state didn't put penalties in place to recoup losses until 2013.
"That was an incredibly generous deal that I know we would not do in today's environment. And by virtue of having no accountability agreement, the state has no recourse," Rolfe said.
Rolfe declined to say whether the state made a bad deal in 2010. He noted the agreement was made on the tail end of a severe recession and he wasn't privy to the discussions.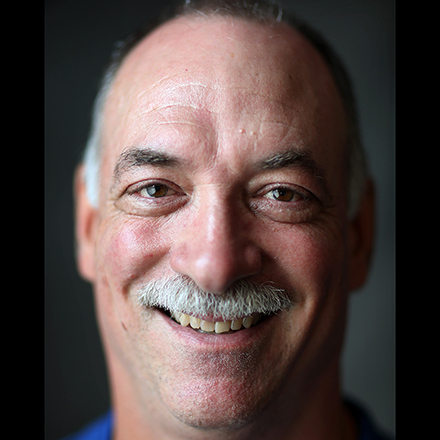 Sam Stockard
Sam Stockard is a Nashville-based reporter with more than 30 years of journalism experience as a writer, editor and columnist covering the state Legislature and Tennessee politics for The Daily Memphian.
---