A2H opening Downtown office, growing in Nashville, Lakeland
Lakeland-based A2H will soon open an office in Downtown Memphis.
Adding a seventh office location is one of multiple ways the planning and design firm is expanding.
The 33-year-old firm just doubled its number of principals – or owners – from three to six, finished enlarging by 50 percent its headquarters that faces Stonebridge Golf Course's eighth hole, and is expanding its presence in Nashville.
Newly named shareholders of the 100-person firm are senior architect Stewart Smith, senior civil engineer-manager David Smith, and senior structural engineer-manager Ryan McDaniel.
They join as principals chief executive Pat Harcourt, A2H founder Mark Askew and president Logan E. Meeks.
Stewart Smith, the architect, becomes the first A2H principal who is not an engineer. Askew founded the company as an engineering firm, but over the years it has steadily become a one-stop shop for clients with the integration of architects, planners, landscape architects, interior designers and land surveyors.
"We are designing projects for a diverse community and we want to make sure our ownership matches the community in areas we are working in," Meeks said.
Among well-known Memphis-area projects designed, engineered or planned by A2H are the conversion of a former Midtown Post Office at 1520 Union into the BMG Primary Care Clinic; the new Subaru dealership on Hacks Cross north of Tenn. 385; Lakeland Middle School; Germantown's Forest Hill Elementary School and Riverdale Elementary addition; Lakeland's mixed-use Lake District; The Bluff nightspot on the Highland Strip; and Memphis Health Center at 360 Crump.
Downtown bound
A2H plans to buy or lease 3,000-4,000 square feet Downtown for a staff of 12 to 14 people initially.
The move should happen about May, Meeks said. He declined to identify the most likely address, saying, "We're still in negotiations."
"We think visibility Downtown will help us meet client demand,'' Meeks said. "We have a number of projects with the city and county, but also with private development" in the core of Memphis. That core-city work includes renovations at City Hall, renovations for Shelby County Schools, and some upcoming projects for private clients that A2H cannot discuss.
A2H moved to Lakeland in 2006 not because the firm has a suburban mindset, Meeks said, but to more easily serve many of its clients in West Tennessee. Over the years, the firm has established satellite offices in Jackson, Savannah and Nashville and in Hernando and Oxford, Mississippi.
Like the Lakeland headquarters, the Downtown office will house a staff of integrated disciplines including architecture and engineering. 
"We'll take this integrated-design model and develop that Downtown, and be more integrated into the city itself," said Stewart Smith, who will lead the Downtown office. "… We'd like to do more urban renewal-type projects."
Headquarters expansion
A2H last fall finished enlarging its headquarters at 3009 Davies Plantation Road from 14,500 square feet to more than 20,000 square feet.
The offices of the one-story modern space are lined with wall-size windows that look out not only to the golf course and neighborhood, but to interior courtyards. Sunlight bathes the space.
The headquarters now houses about 85 of the firm's 100-plus employees, and can absorb another 25 staff members.
The 30 licensed engineers, 12 licensed architects, three licensed landscape architects, licensed interior designer, certified planner and licensed surveyor are not compartmentalized and don't work in silos. The disciplines are physically mixed together to create the chemistry, collaboration and what Stewart Smith called the "cross-pollination."
Off-site consulting engineers or architects typically don't have as much direct exposure to the clients, Meeks said.
"You are not seeing the vision, not hearing specifically what is of interest to the client," he said. "But here, everyone gets exposed to what the client is searching for."
Expansion in Nashville
A2H has had a Nashville office for specific clients for seven years, but now has absorbed a Nashville architecture firm and plans to expand there with an office of architects, engineers and planners.
"We were recently approached by an architectural design firm that was interested in our collaborative approach to design and thought this would resonate with their clients," Meeks said. "We found that the vision for their firm and ours fit extremely well and that their expertise in the healthcare and commercial projects complemented our team and provided great growth opportunities in those markets."
The new Middle Tennessee office should open in the Nashville suburb of Brentwood by March. A2H senior associate principal Rick McAllister will lead the Middle Tennessee office.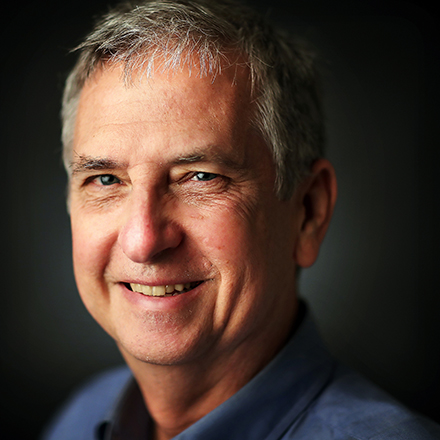 Tom Bailey
Tom Bailey covers business news for The Daily Memphian. A Tupelo, Mississippi, native, he graduated from Mississippi State University. He's worked in journalism for 40 years and has lived in Midtown for 36 years.
---