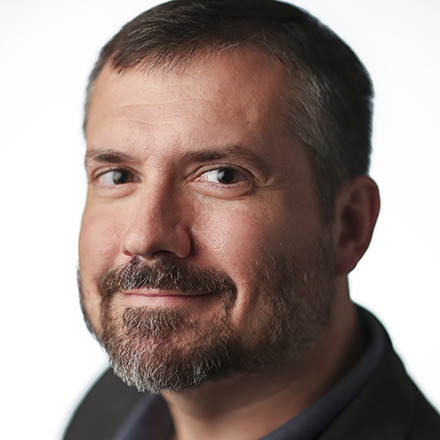 Lance Wiedower
Lance Wiedower is a longtime Memphis-based journalist with a passion to see and experience the world. You can read more about his travels at www.tripsbylance.com.
The Daily Traveler: Ditch the roses, give the gift of travel
You have a dozen roses ordered for delivery on Feb. 14, dinner reservations booked and a card bought. You're ready for Valentine's Day.
But what if, just once, you considered the gift of travel? No, it's probably too late to book a getaway for the holiday, though you certainly could try. I find a night away in a local hotel is a great way to "travel" for Valentine's Day.
But why not consider giving a surprise trip for a time later in the year instead? Sure, you can still keep the dinner reservation. But maybe plan a travel experience that's out of your norm to gift as well?
As a travel writer, it's my job to convince readers to explore the world more. So I'm biased when I say I believe the best gift is the gift of travel.
My wife and I love to travel. We decided early on in our relationship that our Valentine's gift to each other would be a weekend away every year. That mostly went away once our son was born, but we still prefer travel as our gift to celebrate special moments.
Of course, you don't want to give the gift of travel that includes a transatlantic flight if your significant other is terrified of air travel. It helps if the recipient is at least open to the idea of travel.
"I already spend a week at the beach every summer," you say.
Well, I say try another beach, or head to the mountains instead. Why not visit somewhere unique in addition to your annual beach trip?
I understand planning even a simple weekend away from home isn't for the faint of heart. Trip planning is like pulling teeth for some, even people who love to travel.
But that's when the gift has even more special meaning: Your loved one knows how much effort you put into making this gift happen.
It doesn't have to be an epic week on a Caribbean island or a well-planned Italian adventure hopping from Rome to Florence to Venice. To be sure, those are both awesome, but so is a weekend in Chicago, Asheville or New Orleans. I'm always partial to a few days in New York City, a destination with something to suit virtually all tastes.
It's not necessary to book flights, make lodging and restaurant reservations, or create a detailed itinerary. But hotel reservations can be canceled, so book it if you find a cute country inn you love. Pick a city, book a hotel and write out how you'd spend an afternoon with your loved one on this dream trip. If he/she loves the idea but not enough to book it, well, you tried. I bet the effort won't go unnoticed.
But if your significant other loves it, book the flights and get ready for a true Valentine's Day memory, even if it's later this summer or fall.
I actually ask for the gift of travel every Christmas, and unfortunately, I'm still waiting for my first trip present. I think my wife believes her trip-planning perfectionist husband will find fault in whatever she creates. But here's a secret that I'm sure many other travel-obsessed individuals can agree with: Knowing my significant other went to the trouble of creating a tentative trip, even if I still have to fill in most of the details, is a great gift. If your gift recipient also is the trip planner in the relationship, you still can find a way to give the gift of travel.
Spin the globe, study an atlas or look at Pinterest and pick out a location you think your loved one wants to visit. What are his or her hobbies? Does he or she enjoy wine or shopping? Tailor a trip to the everyday makeup of the recipient.
You don't have to do the full plan, but I bet he/she would appreciate your effort in picking a place, supplying a few hotel options and offering up an idea of how you'd spend a special day with your special someone.
If your loved one is anything like me, he/she will take it from there and finish the details of that special getaway, happy in the thought the vacation is a gift from you.
---