SunTrust Banks, BB&T to merge in $66 billion all-stock deal
SunTrust Banks Inc. and BB&T Corp., one of the largest financial services holding companies in the U.S., announced Thursday BB&T will buy SunTrust for $28 billion in an all-stock deal, creating the sixth-largest U.S. bank based on assets and deposits.
The companies agreed to an all-stock merger valued at $66 billion, and will operate under a new name and brand that has yet to be released. The combined company will have $442 billion in assets, $301 billion in loans and $324 billion in deposits, and is expected to close the deal in the fourth quarter of 2019, according to a release.
SunTrust is the third largest bank in the Memphis market based on deposits. 
In addition to the all-stock merger and operating under a new name and brand, the combined company's board of directors and executive management team will be split evenly.
Other changes will include a new corporate headquarters in Charlotte, North Carolina, and an Innovation and Technology Center to drive digital transformation. The combined company will maintain the Community Banking Center in Winston-Salem, North Carolina, and the Wholesale Banking Center in Atlanta.
"This is a true merger of equals, combining the best of both companies to create the premier financial institution of the future," BB&T chairman and CEO Kelly S. King said in a release. "It's an extraordinarily attractive financial proposition that provides the scale needed to compete and win in the rapidly evolving world of financial services.
"Together with Bill's leadership and our new SunTrust teammates, we're going to bring the best of both companies forward to serve our clients and communities," King said.
According a release, some of the benefits of the proposed merger of the two institutions include:
Strong Cultural Alignment: The combined company will preserve and maintain the strong cultures of both BB&T and SunTrust to deliver superior client service and preserve the community bank model to maintain close ties to shared local communities. With its stronger position, it will also deliver a collective set of training, leadership, and development programs to attract and retain the industry's top talent across its expanded career opportunities.
Leading Financial Profile and Operating Metrics: The combined company will be well positioned to achieve industry-leading financial and operating metrics with the strongest return profile amongst its peers. The expected benefits of the transaction include a pro forma efficiency ratio of 51 percent, peer best ROATCE of 22 percent and projected tangible book value per share accretion at close for BB&T shareholders of approximately 11 percent, or 6 percent fully accounting for one-time merger charges. The merger is expected to generate an internal rate of return of approximately 18 percent.
Increased Profitability and Scale to Drive New Innovations: The combined company will take advantage of its enhanced scale to focus on selecting best of breed systems and processes and making significant investments in technology to create a sustainable competitive advantage in an increasingly digital-first world.
 Revenue Growth Through Complementary Businesses: The combined company will leverage its complementary businesses to generate additional revenue opportunities through BB&T's Community Banking and insurance operation and SunTrust's leading middle market corporate & investment banking business and digital consumer lending platform.
Significant cost synergies: Expected to deliver approximately $1.6 billion in annual net cost synergies by 2022. The primary sources of cost savings are expected to be in facilities, information technology/systems, shared services, retail banking and third-party vendors.
"By bringing together these two mission- and purpose-driven institutions, we will accelerate our capacity to invest in transformational technologies for our clients," William H. Rogers, Jr., chairman and CEO of SunTrust, said in a release. "Our shared culture embraces the disruption of technology and we will take this innovative mindset to expand our leadership in the next chapter of these historic brands."
Rogers said he has "tremendous" respect for King, his leadership team and the BB&T associates.
With the two companies geographic position, enhanced scale and leading financial profile, they will "achieve substantially more for clients, teammates, associates, communities, and shareholders than we (SunTrust) could alone."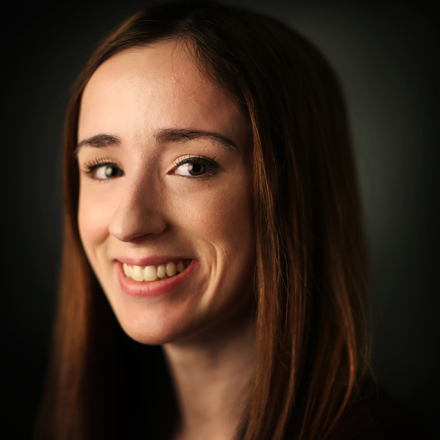 Natalie Martin
Natalie Martin is a Memphis native and 2018 graduate of the University of Memphis. She worked at The Daily Helmsman, the U of M's student newspaper, for a year as a reporter and a copy editor and has been published in Memphis Magazine. She is a reporter for The Daily Memphian.
---