How will proposed BB&T-SunTrust merger affect Memphis' No. 3 bank?
Fifteen years after SunTrust Bank entered the Memphis market, the brand could be disappearing under the terms of a big merger with BB&T, unveiled Thursday.
Unlike in 2004, when SunTrust acquired the venerable Memphis-based National Bank of Commerce, there doesn't appear to be a lot of downside for local customers or employees.
But if the BB&T-SunTrust merger signals a wave of financial sector megadeals taking advantage of a favorable regulatory climate, that could bring suitors calling on Memphis' dominant bank, First Tennessee Bank, and its parent company, First Horizon National Corp., observers said.
Winston-Salem, North Carolina-based BB&T announced Thursday it wants to buy Atlanta-based SunTrust for $28.2 billion in a "merger of equals" that would create the country's sixth-largest bank. BB&T said the new bank would have a new name.
---
NATALIE MARTIN: SunTrust, BB&T to merge in $66 billion all-stock deal 
---
"They may have a bigger balance sheet, and that is good for people who are borrowing large sums of money, but I don't think the experience on either side of the teller window will really change," said David Waddell, chief executive officer and chief investment strategist at Waddell & Associates in Memphis.
National Bank of Commerce, founded in 1873, was No. 2 in market share in the Memphis area, behind First Tennessee, at the time of the SunTrust acquisition.
"From the day they bought National Bank of Commerce, they have shrunk their presence here, because NBC was headquartered here, and they had a huge operational presence here, which left when SunTrust bought it, because then it moved to Atlanta," said Chris Kelley, a former NBC employee.
Kelley, who is executive director of the Barret School of Banking at Christian Brothers University, conceded some of the shrinkage would have occurred anyway, because of automation.
SunTrust was No. 3 by deposits in metropolitan Memphis last June 30, according to the Federal Deposit Insurance Corp., with $2.4 billion in deposits and 7.4 percent market share. It trailed No. 1 First Tennessee, with $10.8 billion and 34 percent share; and No. 2 Regions Bank, with $4.5 billion and 14.2 percent share.
---
WAYNE RISHER: Renasant, Pinnacle make waves in Memphis banking market while First Tennessee, Regions rule
---
SunTrust's website says it operates 24 branches within a 50-mile radius of Downtown Memphis and another 18 ATMs. Corporate headquarters was once in a Downtown skyscraper, One Commerce Square, but now SunTrust's local executives work out of a Memphis regional branch at 999 S. Shady Grove in East Memphis.
SunTrust declined a request Thursday to make local executives available for comment on the proposed transaction's potential impact on Memphis.
"When it comes to job loss, I don't see it being large," Kelley said. "Will they still have retail locations? Yes. Will they still have employees in those retail locations? Yes. Will they still have some market executives? Yes.
"Will they still have some of your private banking or commercial banking staff members to still go out there and lend money? Yes. But will that be shaved off a little bit? It might be, but just because their focus might be in Charlotte, Atlanta, in the D.C. area, in Orlando or some other large market on the East Coast," Kelley added.
Waddell said, "As far as I know, BB&T doesn't have any branches in Memphis. That being the case, Memphians shouldn't worry about any consolidation here, unlike locations like Atlanta, where you have a lot of crossover."
"Here, they are basically picking up a portfolio that they don't have ready access to, which makes it as simple as changing signs if they're going to do that. I can't imagine there being any negative in Memphis," Waddell said.
What's unclear with all of these banking consolidations is whether fewer decisions about who got loans were made locally, Waddell said.
"I do think it complicates things for borrowers to deal with an approval process well removed from the local bankers … but that's already the case with SunTrust, because those approvals come out of Atlanta," Waddell said.
Analysts described the BB&T-SunTrust merger as part of an emerging trend toward larger scale in an age of increasingly digital banking services and a tough earnings environment.
"Our bank theme is that 'Goliath is Winning' — today's MOE (merger of equals) seems driven by the theme that scale matters more than ever before," Mike Mayo, banking analyst at Wells Fargo Securities, said in a research note.
The combined company would have around $442 billion in assets, $301 billion in loans and $324 billion in deposits. It would rival U.S. Bancorp, which has about $467 billion in assets.
It would blanket the East Coast, with new corporate headquarters in Charlotte, North Carolina, while retaining operations in current home markets of Winston-Salem and Atlanta.
---
"I do think it complicates things for borrowers to deal with an approval process well removed from the local bankers … but that's already the case with SunTrust, because those approvals come out of Atlanta."
David Waddell, chief executive officer and chief investment strategist at Waddell & Associates
---
It's likely the newly combined company would continue to focus on faster-growing markets, as was the case with SunTrust's growth in Atlanta, Florida, coastal areas and Middle to East Tennessee, Kelley said.
"If you ranked the top metro areas that BB&T and SunTrust are currently in and looked at the growth rates, where would Memphis fall on that? It probably would fall closer to the bottom of their list," Kelley said.
The BB&T-SunTrust deal comes after First Horizon's relatively small, by comparison, acquisition in fall 2017 of Charlotte-based Capital Bank Financial Corp. to create the fourth-largest regional bank system in the Southeast.
First Tennessee/First Horizon is the sole survivor among the traditional big three in Memphis banking, which also included NBC and Union Planters, which became part of Birmingham-based Regions Financial.
Kelley said the Capital Bank acquisition gave First Horizon more touchpoints in faster-growing areas of the Southeast.
"It definitely strengthened First Horizon … until there's some large bank that wants the footprint that First Tennessee is in to come in and buy them, and then at that point, it's up to the shareholders to say, 'Do we want to cash in, or do we keep our bank locally?' At this point, it becomes what Wall Street wants to see," Kelley said.
Waddell said the time seems ripe for more merger activity.
"Under the Trump administration, you've got a pretty friendly financial regulatory system. If you want to do these deals, you might want to do it before the changing of the guard, if there is one," he said.
"The financial services sector was beaten up pretty badly, particularly in the fourth quarter, so these stocks are not particularly expensive," Waddell said.
First Horizon and other super-regional banks "could be in the crosshairs," Waddell said. "It would make a case for them as well."
"I don't know of a 'for sale' sign at First Horizon's yard, but that doesn't mean they're not listening if somebody comes along with the right offer and the right value proposition," Waddell said.
"You tend to see a series of acquisitions when these occur. … As soon as these big deals happen, these investment bankers light up their telephone networks and try and encourage others to do the same thing," Waddell said.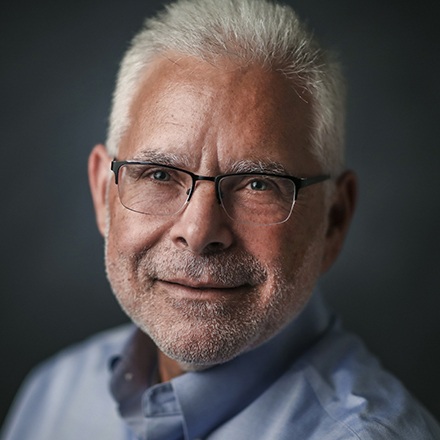 Wayne Risher
Business news reporter, 42-year veteran of print journalism, 34-year resident of Memphis, University of Georgia alumnus and proud father and spouse of University of Memphis graduates.
---