Long dispute puts paid-parking lot before planners
A Whitehaven businessman seeks permission to open something that Memphis has rarely experienced: A suburban, for-pay surface parking lot for shoppers.
Ki Kim has applied for a special-use permit to create a 94-space, paid-parking lot in front of his jewelry store, JD USA at 1232 E. Shelby Dr.
Memphis & Shelby County Planning Director Josh Whitehead said he knows of no other paid-parking operation on a surface lot outside Downtown.
It's not that Whitehaven's commercial districts have become so densely developed and pedestrian friendly that demand has been created for paid parking. Rather, the proposal stems from a dispute between two neighboring businesses.
Kim has been in a years-long conflict with neighboring Southbrook Mall – now redeveloped as the Southbrook Town Centre – over the use of his parking lot by Southbrook's visitors.
Kim proposes to fence off the southern fourth of his parking lot – the side closest to Southbrook – with a gate to control access for paying parkers.
"Applicant wants to develop four lanes of parking lot (126' x 469') adjacent to Southbrook Mall due to frequent parking by their customers without consent and contribution to maintenance" of the parking lot, states Kim's letter of intent that is part of the application.
About 11 years ago, Kim purchased what originally was a Fred Montesi's grocery store. The 72,000-square-foot building fronted by a large parking lot abuts the east end of the 225,000-square-foot Southbrook Town Centre. The businesses share a wall.
On the west side of that wall, Southbrook Properties Inc. is putting the finishing touches on the $7.5 million conversion of the dilapidated, former mall into a center for satellite public offices as well as retail, assembly and community spaces. Memphis and Shelby County are subsidizing most of the renovation costs.
"The parking problems are getting worse with the recent redevelopment of Southbrook Mall especially during weekend…," Kim's letter states.
Kim's jewelry store occupies only a fraction of his building, and he and his son Andrew Kim are evaluating the possibility of opening an indoor trampoline park. The parking issue "will be even worse when the trampoline park will open at 1232 E. Shelby Drive," the letter states.
An easement exists that allows Southbrook customers to use Kim's property for entering and exiting the doors on Southbrook's east end.
"However, this agreement does not provide an easement for parking on the applicant's property by customers of Southbrook Mall," Kim's letter states.
In November, Kim sent by certified mail a letter to Southbrook Properties requesting Southbrook to share in the cost of maintaining Kim's parking lot. Kim received no response.
Greg Grant, chief executive of Southbrook Properties Management, said Thursday that he turned the letter over to his attorneys.
Southbrook has had a long-running conflict with Kim, does not need Kim's parking lot and has no intention of paying to help maintain it, Grant said.
"We've tried to work with him," Grant said. "He's very hostile."
Southbrook Town Centre, across East Shelby Drive from Southland Mall, originally was a larger building including a Service Merchandise on the south end — where a Kroger operates now — and with Fred Montesi's where Kim's building is now. When the mall was sold in pieces, the vast, front parking lot remained undivided.
Kim's building has more parking spaces in front, in part because credit union and car rental buildings consume much of the lot in front of Southbrook.
Southbrook Town Center includes space for a banquet hall and parties. Parking is rarely an issue during the day, but at night when the banquet and party spaces are being rented, "we tell people don't park over there," Grant said of Kim's lot.
When Southbrook hosts such events, the center routinely posts barriers with signs that warn guests not to park in Kim's lot at the risk of having their cars towed by Kim, Grant said.
About five years ago, Kim erected a black, chain-link fence across the parking lot to separate his property from Southbrook. Southbrook sued in Chancery Court claiming the fence deprived Southbrook easement rights to its east-facing doors.
The court ordered Kim to clear openings in the fence so customers could come and go, Grant said.
Tractor-trailers that sometimes service Southbrook wear out Kim's parking lot, Kim said. Grant responded that while tractor-trailers did haul in construction materials for Southbrook's renovation, they generally no longer come to the site now that construction is nearly complete.
Southbrook has 140 parking spaces on its property. That number will grow when it reconfigures the spaces to make the parking lot more efficient, Grant said.
"Nobody in a suburban area is going to pay to park at an establishment like this," Grant said. "It sends a bad message to this community, to one of the most influential neighborhoods in the city of Memphis."
Grant said Southbrook simply wants to co-exist with its neighbor "with everybody operating in a professional business manner. When you do that, you can't go wrong."
The Land Use Control Board is to consider Kim's application for a special-use permit at 10 a.m. March 14 at City Hall.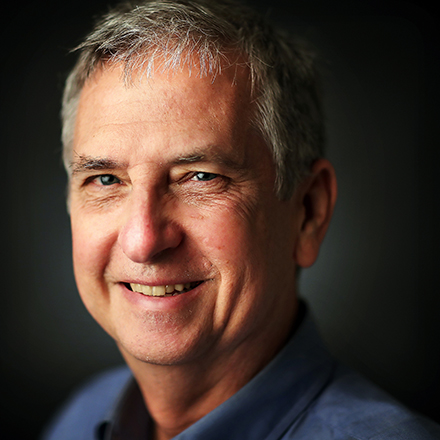 Tom Bailey
Tom Bailey covers business news for The Daily Memphian. A Tupelo, Mississippi, native, he graduated from Mississippi State University. He's worked in journalism for 40 years and has lived in Midtown for 36 years.
---