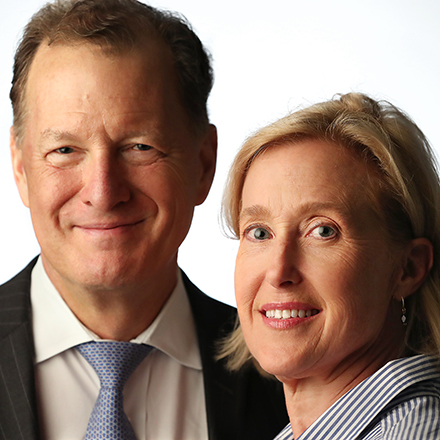 Ray and Dana Brandon
Ray Brandon, CEO of Brandon Financial Planning, and his wife, Dana, a licensed clinical social worker, can be reached at brandonplanning.com.
Rays of Wisdom: Teens and finances
Ray's Take
I agree with what Dave Ramsey has to say about raising children. "Once they get past age 12, they are adults in training."
It's your job to teach them what they need to know to survive on their own. If you don't prepare them for that, then don't make plans to downsize. They'll be back! This is especially true when it comes to teaching your tween or teen about finances.
The most important thing you can do as a parent to teach your teenagers about good financial stewardship is to set a good example. If they see you overspending, they will likely do the same. Openly discuss the difference between needs and wants. If you haven't saved for something, wait. Make sure you communicate that wise choice with your teen.
Do not get your teenager a credit card. Your teenager does not need to be worried about building their credit score at 14. Credit cards only teach teens to spend and borrow money they don't have.
Start with a basic checking account linked with a debit card. Put their banking app on their phone. Guide your teen to deposit and spend exact amounts. They may overspend and fail. When your debit card is declined for insufficient funds, hopefully, they will get the message. And that message comes from the bank and not you.
If you have a child with a generous heart, that is a great gift. But don't let your teen get into the habit of spotting their friend's expenses. The Venmo app is a good choice for teens because it quickly separates checks and keeps your generous teen from footing the bill for others.
If you find that your teen continues to overspend, sometimes it's best to go "old school." Put cash in designated envelopes for the month or week. It may seem old-fashioned, but it creates a great visual reminder not to spend more than what's left.
Financial education is a life-long process. I still learn something new every day. Educating your kids about finances is a gift you can give your kids that will last a lifetime.
Dana's Take
In the old days, depositing and withdrawing money was a big event. My family drove me to the Union Planters branch, where I handed my sweaty wad of cash to a teller, who would stamp my little savings passbook with the new balance. Seeing that first hundred dollars in the passbook made me feel a part of the adult world of finance.
The ritual of saving built my sense of competence and reinforced the discipline of saving. It's a pillar of my identity, even today.
Help your children and teens set goals for saving. Then, walk them into a bank branch to establish the savings ritual and make it feel more concrete.
---