Airport's inner workings come into focus on 'World Class Tour'
Memphis International Airport pulled back the curtain Thursday for a behind-the-scenes look at places typically seen only in fleeting glimpses from arriving and departing planes.
The first Jon K. Thompson World Class Tour of 2019 attracted a diverse audience of 20-something Memphis-area residents, including a couple of commercial Realtors, a banker, two ALSAC executives, a Germantown Apple store employee and a contingent from one of DeSoto County Schools' career training programs.
The tours have been offered for many years but took on renewed emphasis as the airport sought ways to increase visibility and soothe public anger over steep losses in flights and nonstop destinations over the past decade.
More than 2,000 people have taken the free tours, said Terry Blue, vice president of operations for the Memphis-Shelby County Airport Authority.
The next one is scheduled for April 4.
Among the tidbits, surprising insights and "inside baseball" minutiae shared with the visitors over a 2½-hour presentation and bus ride around the airfield:
While prime tenant FedEx Express is proud of its role moving elephants, whales, rhinos and other heavyweights through its world hub at Memphis, the airport employs two wildlife biologists to keep deer, birds and other animals out.
The biologists advise airport officials on how tall the grass can be and what kind of vegetation can be planted, to make sure the flora doesn't attract fauna like birds passing through Memphis along the Mississippi Flyway, said director of operations and security Thomas Wallace. Bird strikes are a big problem for jets.
The airport estimated during the recent holiday peak package shipping season, one out of every 27 parcels delivered in the United States passed through Memphis, Wallace said.
Airport fire engines are bright yellow to make them more visible to air traffic controllers in the Federal Aviation Administration tower and FedEx's ground control tower.
No local tax dollars go into the $118 million-a-year airport operation, which had a $19.1 million economic impact on greater Memphis and supported $4.8 billion in earnings and 83,000 jobs, according to a 2017 study by the University of Memphis.
"If you're not using this facility, you're not paying for it," said Blue.
It's a huge job creator. About 11,000 work at the FedEx Express hub – 3,900 on the day shift and 7,100 at night – and a staff of about 300 full-time and 35 seasonal employees run the airport for the Memphis-Shelby County Airport Authority.
Since Delta Air Lines pulled the plug on its Memphis hub in 2013 and ended a "quasi-monopoly" at the airport, the airport has gained 26 new flights and six new passenger carriers, Blue said. Airfares have also trended down toward the national average after years of being among the country's highest.
The airport's Global Entry office, which allows frequent international travelers to sign up for expedited processing through Customs, draws people from outside the Memphis area because it has such a short waiting list compared to others.
---
WAYNE RISHER: Airport sets Jon K. Thompson World Class Tour dates for 2019
---
Blue led the airport operations portion of the program in the Airport Authority conference room. He apologized that Thompson, a former longtime airport authority board member who helped start the tours, wasn't able to attend.
FedEx Express tour guides Camille Diggs and Jack Sammons Jr. took the lead when a chartered tour bus headed out for a drive-through of the FedEx world hub.
Sammons is the son of longtime Airport Authority board member and former board chairman Jack Sammons.
The script didn't go into detail on FedEx's mammoth, more than $1 billion transformation of the hub that's scheduled to begin this year and run through 2024.
The bus passed older buildings that are waiting to be demolished to make way for construction of new facilities to load, unload and sort cargo from planes and trucks.
Escorted by a security vehicle, the bus crisscrossed the airfield on access roads that skirted the runways and taxiways where jets continued to come and go.
The tour included a drive-by of the Tennessee Air National Guard base at Swinnea and Shelby Drive; a $200 million, multiyear project to build new de-icing facilities; and the airport's $245 million modernization of the B Concourse.
Tour participants didn't ask a single question about what the airport is doing to bring in new flights.
"We've beaten that one up a lot, haven't we? We don't want to be rude, huh?" said Pat Demere, senior vice president of commercial banking at First Tennessee Bank.
Sharing that he'd once been on the airfield, perhaps unauthorized, in a delivery truck years ago, Demere said, "I'm a fifth-generation Memphian and it's the first time I've been legally on the airfield. It's just unbelievable. And the impact. I didn't realize it's self-sustaining, first of all. No tax dollars, and just the sheer volume of cargo and people.
"It was especially good to see that one graph, after the 2013 dehubbing, how the number of passengers is increasing, but not necessarily the number of airplanes."
Mike Doss, who teaches transportation and logistics at DeSoto County Career & Technology Center East in Olive Branch, brought a group of seniors on a field trip.
"Living here all my life, there were a lot of things that I didn't know," Doss said. "I had no idea about the wildlife being on premises. A lot of things I just took for granted and didn't know the behind the scenes. I thought it was extremely informative."
"We'll go back and we'll have discussions and have each student stand up and talk about what they learned as well. I think it's a fantastic program and I definitely would be looking forward to coming back every year," Doss said.
Lane McKinney, senior director, financial and data operations at ALSAC, St. Jude Children's Research Hospital's fundraising arm, said the tour gave her a new appreciation of what goes on inside the airport.
"I had no idea that tax dollars didn't support the airport. So I'm just impressed with how they're renovating themselves, and I was very impressed to see the average cost of the flights is coming down closer to the national average. I had no idea," said McKinney, a lifelong West Tennessee resident and Memphian since 1987.
"We complain about it, but we have to utilize this airport in order for it to be successful for the future," she added.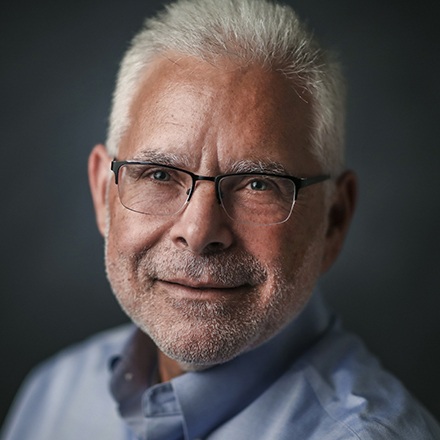 Wayne Risher
Business news reporter, 42-year veteran of print journalism, 34-year resident of Memphis, University of Georgia alumnus and proud father and spouse of University of Memphis graduates.
---