Memphis preemie receives world's first commercially-approved, pea-sized heart device
The patient who received the world's first commercially-approved medical device that seals a hole in the heart, weighs less than two pounds.
Baby KateLynn Davis was born at 28 weeks on Jan. 18 at Baptist Memorial Hospital for Women. 
"The heart doctor came in and looked at her heart," said mom Alexis Davis. "She had a hole in her heart. They said they were going to give her Tylenol. When that didn't work, they gave her more medicine."
Then, Davis and Michael Alexander heard the words no parents want to hear. Their newborn needed surgery, and they were headed to Le Bonheur Children's Hospital.
KateLynn has patent ductus arteriosus (PDA), a heart defect in which blood vessels of the heart fail to close after birth.
The new mom and dad arrived at Le Bonheur on Tuesday. By Wednesday, KateLynn was undergoing a procedure to fill her PDA with the world's first commercially-approved plug for babies weighing as little as two pounds.  
---
MICHELLE CORBET: First FDA-approved alternative aneurysm surgery performed in Memphis
---
The device, made by Chicago-based Abbott Laboratories, is the Amplatzer Piccolo Occluder, a self-expanding, wire mesh device inserted through a small incision in the leg and guided through vessels to the heart, where it is placed to seal the PDA.
"We call it pea-sized, but it's actually smaller than a pea," said Dr. Shyam Sathanandam, medical director of Le Bonheur's Interventional Cardiac Imaging and Interventional Catheterization Laboratory.
Le Bonheur has been performing surgeries to fill PDAs in children for nearly six years, but did not have a device to safely perform the procedure on the smallest of premature babies.
PDA is very common in premature babies born before the normal 40-week gestation period. About half of all preemies have a PDA.
"In my mind, it's almost a public health problem," Sathanandam said. "In the past, therapies were not good. Doctors would either give a medicine that might help or do an operation, which is not well tolerated in someone just two pounds in size."
Beginning in 2017, Le Bonheur was one of eight centers across the country participating in a U.S. Food and Drug Administration (FDA)-approved trial for the device.
Le Bonheur completed 65 of the 200 trial procedures done across the country.  
The device received FDA approval on Jan. 14, about three weeks before KateLynn's procedure.
"This device has the potential to change the way we manage these patients. I won't say this is the holy grail, but it will change the way we manage these patients," Sathanandam said.
The device is not available anywhere else in the world, which is unusual as many medical devices typically get approved outside the U.S. first.
"The FDA is careful before they approve anything to be used, especially in such tiny, tiny babies," Sathanandam said. "This is a huge, historic moment."     
While Sathanandam was the one guiding the device to KateLynn's heart, the procedure is very much a team effort, with 10 to 15 people who are essential to making sure it is performed safely.
That includes the neonatologists, who take care of the premature baby; an anesthesiologist, who makes sure the patient is stable; heart surgeons, who are on hand if something goes wrong; and a cardiac imaging team that provides ultrasound guidance.
"Since we don't cut the patient open, I have to see what I'm doing," Sathanandam said. "It's like a video game, you have to have hand-eye coordination to do this."  
Davis and Alexander said at first, they didn't know anything about the procedure, but have since learned their little girl was the first in the world to have a commercially-approved medical device plug the hole in her heart.   
"It's scary," Alexander said of having his newborn in the hospital. He hopes KateLynn is able to come home by her original due date in March. "We appreciate all the help."   
Premature babies are underdeveloped and often cannot breathe or feed on their own.
Being able to perform a PDA closure earlier in life, within the baby's first four weeks, will have a huge benefit in how they develop, Sathanandam said.    
"They feed a lot better and come off the ventilator faster," he said. "We think their brain development will be better. Eventually, we may be able to confirm that."
Le Bonheur's PDA clinic will follow baby KateLynn through her life to see how the procedure has affected her health.
"If we expect this child to be healthy, we want to make sure she is going in that direction," Sathanandam said.    
Le Bonheur will also collect data on new patients and trial patients to see how the children's brains develop over time.
"If I didn't believe there was a benefit, I wouldn't be doing this procedure," Sathanandam said. "This is the right thing for these children, in which I'm so dedicated. I want to make sure we are doing the right thing to make these children better."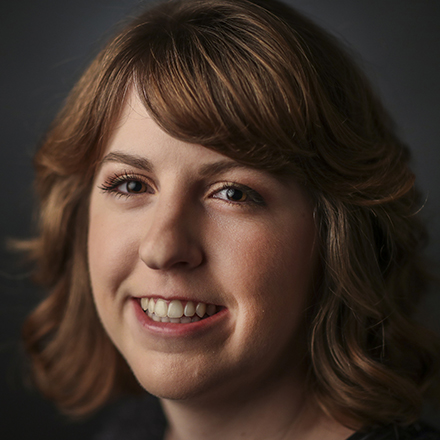 Michelle Corbet
Michelle Corbet covers business for The Daily Memphian. Prior to, she was a reporter at the Memphis Business Journal. A native Memphian and University of Memphis graduate, Michelle covered business in Conway, Arkansas after college. Michelle got her start covering business as an intern at The Commercial Appeal.
---