FedEx Logistics announces headquarters at Gibson Guitar building
FedEx Logistics will move headquarters to the Gibson Guitar building next year, giving Memphis-based FedEx its first significant office presence in the heart of its hometown.
And the Gibson building's owners say they'll build a new, eight-story office tower due south of the Gibson, potentially giving FedEx Logistics room for future expansion Downtown.
FedEx Logistics' move will be part of a $44 million investment that will bring 680 jobs Downtown over the next three years and position FedEx Logistics to eventually grow its workforce Downtown to as many as 1,200.
Tennessee Gov. Bill Lee joined FedEx, Memphis, Shelby County and Greater Memphis Chamber officials Tuesday in a much-anticipated announcement that had appeared dead in the water less than three months ago.
"FedEx Logistics is announcing today they're locating their headquarters in Downtown Memphis," said Lee, relishing his administration's first economic development win in Memphis since he took office last month.
"It's very important that Shelby County and Memphis have an accelerated transformation. It's important to the state of Tennessee, and that's what's happening right here today," Lee said.
Lee said the Department of Economic and Community Development was still working on a state incentive package, but it would definitely include measures to protect taxpayers' investment and  avoid repeating mistakes made with Electrolux. Electrolux was attracted to Memphis with large incentives, most of them no strings attached, but recently said it will close in two years.
---
MICHELLE CORBET: First incentives revealed for FedEx Logistics' Downtown Memphis HQ
---
FedEx Logistics, the newly rebranded specialty services arm of FedEx Corp. that's led by Richard W. Smith, will relocate about 330 Memphis area employees into Gibson, where they'll be joined by about 350 workers relocating from out of state, Smith said.
The executive offices will be moving from 25,000 square feet at the Crescent Center in East Memphis starting in April 2020. FedEx has hired Looney Ricks Kiss architects to design a renovation and mezzanine-level addition to expand the Gibson building to 200,000 square feet from 154,000 square feet.
The rest of FedEx Logistics' approximately 3,000 Memphis area workers will stay put in properties scattered across the area, Smith said. The logistics unit has about 22,000 employees companywide, said Smith, president and chief executive officer.
Ian Ross, founder and principal of building owner Somera Road Inc., presented Smith with the last Gibson ES 355 guitar to roll off the line at the factory. Ross said the last day of production was Tuesday.
Tuesday afternoon, Somera and its Memphis partners announced plans for The Clipper, a new development on Gibson's surface parking lot across Dr. Martin Luther King Jr. Boulevard. Plans call for a 250,000-square-foot office tower, hotel, restaurants and other uses.
Smith and Ross teased during a morning news conference that Somera's announcement would relate to FedEx Logistics' ability to grow its workforce Downtown in the future.
Standing in a curving, window-lined upstairs space overlooking the FedExForum, Smith told the crowd that unless plans change, they were looking at his future office view. "Welcome to my office."
Smith said FedEx Logistics planned to paint its logo on the rooftop in even bigger letters than the parent company's logo on top of the FedExForum.
"When you look around today, you understand the profundity of the state's largest private employer planting a very large flag in our urban core. It's hard to imagine that momentum slowing down any time soon," Smith said.
"This is the physical manifestation of our 'Go Big' strategy. It will be a landmark facility for us," Smith said.
Smith said he believes being Downtown in an iconic space will improve FedEx's appeal to younger workers, including the Generation Z and millennial workforce, and contribute to a more vibrant atmosphere of innovation for FedEx.
"As president and CEO of FedEx Logistics, I'm overjoyed for our team members when I think of the opportunity this facility represents," Smith said. "This space will not only be a state of the art home for a growing company, but also a place where our team members from diverse backgrounds and skills and different parts of our businesses, can work alongside one another, learning, developing and coming up with incredible new ways to innovate our industry through collaboration."
Smith, who is also Greater Memphis Chamber chairman, credited City Council member Berlin Boyd, then serving as the council's chairman, with first broaching the subject of FedEx having a Downtown office presence.
Boyd said he drove Smith around Downtown and "When we mentioned this building, he saw the vision – close proximity to FedExForum, being close to the Westin, being close to Downtown to have the quality for your employees to be able to get out and walk. It offers so much – the vibrancy of the area, the energy of the area."
The FedEx-Gibson deal was delayed twice last year: First by the murder of Greater Memphis Chamber president Phil Trenary on a Downtown sidewalk last September, then by the company's rebranding, Smith said.
"Certainly, we were very close to doing the deal, then that happened," Smith said of Trenary's death. "We needed to kind of take a step back, process that as a community and also our employees. We had to ensure our employees felt safe down here."
"We had meetings with Mayor Strickland, with (police) director (Michael) Rallings and the MPD, talking to them about their plans for safety in the area, lighting, cameras, increased patrols and the like. After those conversations we felt comfortable re-engaging," Smith said.
"Before Christmas, with the whole rebranding of FedEx Logistics, it was just too much, so we punted on it and came back after Christmas," Smith added.
Referring to the new development The Clipper, Smith indicated it would give the FedEx Logistics headquarters room to grow.
"The other thing you've gotta understand, and you will understand at 1 o'clock today, we really needed to make it bigger," Smith said Tuesday morning. "To make this a global headquarters, and my company has got 22,000 employees, our headquarters is going to have to be bigger," Smith said. Plans for The Clipper were announced at 1 p.m.
"This building can only hold about 700 people when it's all built out, and we're going to need more space than that. At 1 o'clock you'll know what I'm talking about. There's more to come," Smith said.
While acknowledging The Clipper's office tower could handle additional FedEx Logistics space needs, Ross said it's not being built specifically for that purpose, but rather to meet an identified need for new Class A space to house more office workers Downtown.
Ross said, "I think it could both be expansion space for FedEx, although there's no deal there at this time. It could be space for existing users Downtown. It could be for suburban users that are looking to be in the urban core. I think what would be most exciting for the city and the state is finding new users from outside of Tennessee."
---
TOM BAILEY: Office/hotel tower to rise Downtown next to FedEx Logistics
---
Smith's father, Frederick W. Smith, launched FedEx as Federal Express at Memphis International Airport in 1973 and built it into a global, $65 billion a year shipping industry giant.
FedEx Logistics, formerly FedEx Trade Networks, ties together FedEx operating units FedEx Express, FedEx Ground and FedEx Freight, providing services such as freight forwarding, supply chain management, ocean shipping and 3-D printing.
Approximately 30,000 employees in the Memphis area make FedEx Corp. the largest private employer and a ubiquitous force in the city's economic, social and political life.
The governor hailed the investment by Tennessee's largest private employer, saying, "FedEx and its subsidiaries have been a true Tennessee success story, and we as a state are proud to see this company continue to grow and call Tennessee home."
While the FedEx brand is prominent Downtown because of FedExForum naming rights, the company until now had not directly joined efforts to revive the central business district as a haven for office workers.
Memphis Mayor Jim Strickland welcomed FedEx to the stable of well-known corporate brands Downtown, including AutoZone, ServiceMaster, First Tennessee Bank and St. Jude Children's Research Hospital.
Strickland said it was another example of his mantra that Memphis has momentum. "We will keep the pedal to the medal and push full steam ahead," Strickland said. It continues the city administration's emphasis on bringing investment to the core of Memphis. "We will build up, not out, and this work is evidence of that."
FedEx Logistics hands Downtown advocates another major success and eliminates the possibility that the building might stand empty when Gibson leaves.
---
WAYNE RISHER: FedEx Logistics finding its footing in changing economic landscape
---
It continues Downtown's momentum, building on ServiceMaster's move of its 1,200-employee headquarters into the long-vacant Peabody Place entertainment complex, and Indigo Ag's selection of Toyota Center for its nearly 900-employee North American commercial operations headquarters.
There also has been a series of cross-town moves of employees to Downtown, including Wunderlich Securities and Southern Sun Asset Management and an expansion by First Tennessee Bank.
Nashville-based Gibson Brands announced in the fall of 2017 that it would vacate its guitar factory in Downtown Memphis, which opened in 2001 a block south of the Beale Street entertainment district.
Investment capital firms Somera Road Inc. of New York and Tricera Capital of Miami bought the building and a 350-space surface parking lot from Gibson for $14.4 million. Majority owner Somera later partnered with local developers, Billy and Benjamin Orgel's Orgel Family LP, to work out a redevelopment plan.
Gibson continued to operate in the building under a lease, but after filing Chapter 11 bankruptcy last year said it planned to eventually move Memphis' guitar production to Nashville. The Gibson Beale Street Showcase and Guitar Factory covers nearly six acres at 145 George W. Lee.
Ross said when Somera and its partners bought the Gibson building, "We had no expectation of this happening so quickly. We love the momentum that is going on in Downtown Memphis. I invest in about 40 markets around the country and I can tell you what's happening here is truly special…there's a determination amongst Memphians to make Downtown happen. And we're just happy to be a part of it. Absolutely did not see this coming."
In addition to LRK architects, developers will use Memphis contractor Grinder Taber Grinder for the renovation, with J.E. Dunn, contractor on The Clipper, as an investor.
Besides its executive offices at the Crescent Center, FedEx Logistics has operations in Collierville, where it operates a packaging lab, Germantown and the southeast Memphis-Shelby County transportation, warehouse and distribution corridor.
"We have far more people than will fit in this facility," Smith said. "So we'll still have our other complexes, but we'll pull a lot of our employees down here, our headquarters and staff functions Downtown, and make this the true headquarters for FedEx Logistics. Keep in mind we've got operations all over the country, but increasingly our staff functions will move here," Smith said.
About a year ago, FedEx announced it was beefing up what was then called FedEx Trade Networks by consolidating services and functions that previously were operated separately.
Reports surfaced last spring that FedEx was in negotiations for the Gibson building, but the company in November took the unusual step of squelching the rumors by issuing a statement saying it was "no longer considering the Gibson Guitar Factory building as a potential option for relocation of its headquarters."
However, Richard Smith in January hinted that the move was still a possibility and said that the newly renamed FedEx Logistics had been focused since last year on putting the company together in one corporate entity.
Smith has been president and chief executive of the trade and specialty unit since July 2017.
Smith said in January the company was "looking at synergies and where it makes the most sense to pull people together in a headquarters."
In its current configuration, FedEx Logistics covers air and ocean cargo networks; trade brokerage and facilitation; custom critical services; supply chain services; cross border e-commerce and fulfillment; forward depots and 3-D printing; warehousing and transportation management; time- and temperature-controlled deliveries; critical inventory logistics; and repair and return services.
Reporter Bill Dries contributed to this story.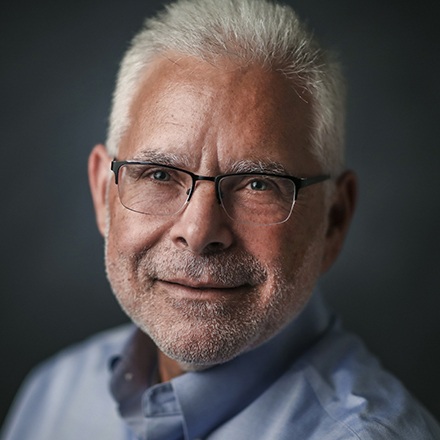 Wayne Risher
Business news reporter, 42-year veteran of print journalism, 34-year resident of Memphis, University of Georgia alumnus and proud father and spouse of University of Memphis graduates.
---