Memphis 3.0 wins 9-0, draws broad support
The city's planning board unanimously endorsed the new, "Build up not out" growth plan for Memphis on Thursday.
"This is probably the most exciting time to be a planner in Memphis, ever," Josh Whitehead told the Land Use Control Board just before it approved the Memphis 3.0 Plan by a 9-0 vote.
The new, 412-page guide for Memphis development now goes to the City Council for final approval.
The 20-year growth plan has been in the works for 26 months, with about 15,000 citizens providing their opinions in ways not limited to stilted town hall meetings.
"It's important to hear from residents from where they are at. This plan did that," Jared Myers told the planning board. He is executive director of The Heights Community Development Corp.
"Meeting people in the grocery store, in the library, in community centers, door to door," Myers said. "Every facet was used to engage residents."
Myers was among a diverse array of speakers who urged the Land Use Control Board to approve Memphis 3.0.
The parade to the lectern included historic preservationist June West, who said her concerns about 3.0's effects on historic neighborhoods were allayed by responsive planners. She thanked the planners "for making some major adjustments toward the end. It means a lot to the historic community. We know clearly now the historic districts will be protected through this plan."
The head of The Works, a South Memphis community development corporation, praised Memphis 3.0 for its inclusiveness. "I ask you to support this comprehensive plan so we have a Memphis that is better for all Memphians," said The Works president Roshun Austin.
Jimmie Tucker, principal with Self+Tucker Architects, said he is excited that Memphis 3.0 offers the possibility of more strategically planned, neighborhood-based development.
"It should lead to infill redevelopment of vacant properties," Tucker said. "Given the competition for limited resources, it can lead to future investment in neighborhoods that have suffered from past disinvestment."
Two people spoke against approving Memphis 3.0 unless changes are made. Carnita Atwater, a leader in the New Chicago neighborhood, said Memphis 3.0 is not inclusive and "does not represent a majority of the disinvestment neighborhoods."
And Eddie Settles, a leader of the Balmoral Neighborhood Association, expressed fear that the 400 pages, plus 500 pages of the Unified Development Code, are too unwieldy to administer without conflicts.
"Middle-income, diverse neighborhoods" such as Balmoral are being devastated by apartments, Settles said. "In less than half of a mile having 600 multifamily units that we opposed, but having been put in place, has almost devastated our neighborhood," Settles aid. "We're not in a position to accept more affordable housing without destruction of the tax base."
But the head of Memphis Area Transit Authority (MATA) told the planning board that Memphis 3.0 will be the foundation for MATA's transit planning. There's now "a relationship between planning and transit I don't think has existed before," MATA chief executive Gary Rosenfeld said.
Memphis 3.0 will help steer other important long-range plans for parks and sewers, Whitehead said.
Just before the planning board voted, member James Toles asked Whitehead to give one more overview of what the plan will do.
"In many ways this is an aspirational plan," Whitehead responded.
The most important legal impact of Memphis 3.0 is that it is a guide for the planning board and City Council when they must make land-use decisions.
Earlier long-range plans have been oriented in a linear way, along corridors. Memphis 3.0 is circular, with "anchors" in the middle of circles drawn on land use plan maps, Whitehead said.
An anchor can range from a popular neighborhood crossing to a massive commercial building like Clark Tower in East Memphis.
The territory closest to the anchor generally is designated for more intense commercial and residential uses such as multifamily or retail. Those are also places where future development will be guided to create safer, more appealing neighborhoods to walk.
Land farther from the anchor becomes less intense, such as single-family housing.
Neighborhoods are designated as "nurture," meaning they need help stabilizing and attracting more market activity, or "accelerate," meaning they have experienced some positive development but need help to have more, or "sustain," for healthier neighborhoods that need help sustaining or improving their desirable character.
Whitehead repeated and stressed: Memphis 3.0 does not authorize any type of development, does not trump existing zoning, and does not erode protections for preserving the character of historic neighborhoods.
"It only guides future land-use decisions," he said. "Now, we don't have that guide."
The planning staff, Land Use Control Board and City Council will turn to Memphis 3.0 when someone seeks to rezone an area. The basic question will be: Is the rezoning request consistent with the future land use plan map of Memphis 3.0?
Memphis 3.0 has been a 2.5-year effort led by the Office of Comprehensive Planning and its administrator, Ashley Cash.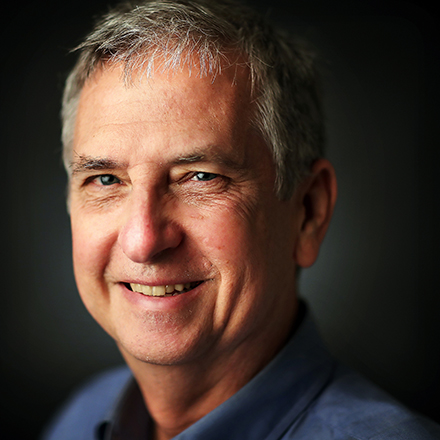 Tom Bailey
Tom Bailey covers business news for The Daily Memphian. A Tupelo, Mississippi, native, he graduated from Mississippi State University. He's worked in journalism for 40 years and has lived in Midtown for 36 years.
---