School shootings increase crisis hotline calls
When a student said she wanted to commit suicide after being molested by her stepfather, the counselor at a local charter school needed help herself.
Jermika Yates was a family engagement specialist for Shelby County Schools (SCS) before becoming the counselor at Granville T. Woods Academy of Innovation, a charter school in Raleigh four years ago.
"I was used to being in Shelby County Schools, which has a whole center for dealing with that, and would send someone to the school," Yates said. "Being at a charter school was new for me; you're completely independent."
Yates did an online search for resources and found Youth Villages Specialized Crisis Services, a 24-hour-a-day hotline staffed with master's-level clinicians who provide triage for kids up to age 18 who are experiencing serious suicidal or homicidal thoughts.
"I called, and they sent someone out who welcomed me to the process of how things go when you're independent from SCS," Yates said. "It really helped me out as a first-year counselor." 
Last year in Shelby County, there were nearly 2,900 calls to the crisis hotline; about 1,600, or 55 percent, of those calls necessitated a follow-up meeting or additional services.  
Suicide is the second leading cause of death for young people in the U.S., behind accidents, accounting for 19 percent of all deaths for people 15-24 years old, according to the American Association of Suicidology.
The youth suicide rate, for ages 10-24, is at an all-time high in Tennessee at 17.3 per 100,000 population, compared to 14.5 nationally, according to the latest 2017 figures from the Tennessee Suicide Prevention Network.   
Over the past four years, Yates averages two to three calls a year to Specialized Crisis Services. Most of the cases are suicidal thoughts. All of them have been girls.
Nationally, there are 3 female suicide attempts for each male attempt. Though, 3.5 men die by suicide for each female death by suicide, according to the American Association of Suicidology.
"It's a lot of the same thing – not feeling pretty enough," Yates said, who started a self-esteem group in response.
Yates had one case of a student wanting to commit homicide.
"She had a lot of built up anger toward a relative," Yates said. "Her mom was incarcerated. She was a little kid wanting to know 'Where is mom at' and 'What's going on?' You really needed to tell her what was going on. It's been totally different since that talk."
School shootings increase call volume
"We did see a pretty drastic increase in calls around concerns of school violence after Parkland," said Brittany Farrar, director of Tennessee Specialized Crisis Services for Youth Villages. "That was something we tracked closely."
"Parkland" has become a moniker for last year's school shooting in which a former student killed 17 students and staff members at a high school in Parkland, Florida, on Feb. 14.     
In 2018, the hotline received 13,340 total calls, or 15 percent more than the 11,554 calls received in 2017.   
The majority of concerns could be traced back to comments that were being made on social media, either a threat to a student or group of students.
"A student might verbalize something out of frustration in the classroom. In those circumstances, the schools are great about responding quickly, pulling in law enforcement and us to do assessments," Farrar said. "Those are the types of calls we want to have direct conversations with all those involved to make sure we have a clear picture of what the statement was."  
Depending on the severity of the situation, some of last year's assessments were done in juvenile detention centers, as law enforcement did a safety sweep of homes to make sure the callers did not have access to weapons at home.
"Making sure families limit access to lethal means is really important," Farrar said. "That doesn't just include firearms, but over-the-counter and prescription medications, and sharps — having a good picture of what within your home could potentially be used to harm oneself or someone else, and making sure those items are secured, so in the event a crisis occurs, you're not scrambling."   
Who's on the line?
Emma Collins has been taking calls for Specialized Crisis Services for about two years from a 24/7-staffed Youth Villages call center in Nashville.  
"Calls come in around the clock," Collins said of her 10-hour shift. "There's no down time, ever. There's been a lot more awareness overall with schools, so the call volume is higher when school is in."
"We get a lot of calls regarding bullying. It's an issue that is big right now," she said.
In what Yates calls her "proud counselor moment," she has only had one bullying case in her four years at Granville T. Woods Academy.  
The school has a zero-tolerance policy when it comes to bullying. Students and parents sign a pledge against it at the beginning of each school year.
"If anything happens on the internet, they tell," Yates said. "And I nip it in the bud. I'm not dealing with it. I don't want to have anyone who feels uncomfortable coming to school."
When Yates calls Youth Villages, the results vary by situation. Some cases can be deescalated by phone and referred to individual or family counseling. Others require hospitalization.
Youth Villages' goal is to assess young people in their own environment such as homes and schools, but if safety is unable to be maintained, law enforcement or involuntarily hospitalization can come into play.
Whether the case requires hospitalization or not, all callers are given a safety plan, coping techniques and a follow up.
Youth Villages works with callers to identify triggers that prompt suicidal thoughts or feelings and ways others can recognize it.
"Maybe I am isolating in my room, listening to a certain band and I refuse meals. Maybe I'm tearful, maybe my face gets red, maybe my hands get shaky," said
We want to identify the physiological warning signs that others can recognize and what are some steps I can take when I am feeling that way so I can decrease those feelings, while also pulling on support."
Changing perceptions
A lot of times, the hotline is the first time the person on the other line has talked to a mental health professional.
"Through cultural diversity, not everyone interacts with mental health on a regular basis; some fear it or don't know enough about it," Collins said.  
Giving a "warm welcome" in a time of need can change someone's perception of mental health.
"That's why I do this job, to give people a look into the mental health world and not fear it," Collins said.  
Yates admits, at first, it was a struggle to get parents on board.
"Most parents would say, 'They are just mad right now,'" Yates said. "Nowadays, I see parents saying, 'Whatever my child needs, that's what we're going to do.'"
As mental health has entered the national conversation with the rise in suicides and tragedies like school shootings, parents are more aware.
"They will now even say, 'So-in-so in my family had depression and maybe that's where it's coming from,' " Yates said.  
Since the program began in 2003, call volume has increased. Each month, the number of calls increases by a few hundred, compared to the same month of the last fiscal year.
"I think it's ultimately a good thing because people are aware this service exists," Farrar said. "Obviously, there is a lot of stigma around mental health and accessing services for mental health."
Those in the Memphis area in need of assistance can call 866-791-9226 or text "TN" to 741741.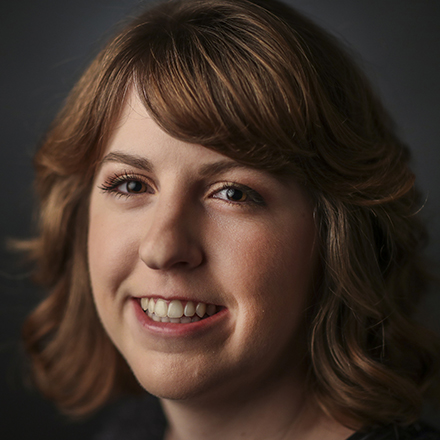 Michelle Corbet
Michelle Corbet covers business for The Daily Memphian. Prior to, she was a reporter at the Memphis Business Journal. A native Memphian and University of Memphis graduate, Michelle covered business in Conway, Arkansas after college. Michelle got her start covering business as an intern at The Commercial Appeal.
---