Ag-equipment company leaving Memphis for Olive Branch
Krone never sought Memphis incentives
A Memphis-based company that makes and distributes hay and forage equipment is moving to Olive Branch, the state of Mississippi announced Wednesday.
Krone North America will start moving its headquarters with 45 jobs by the end of 2019, and invest $1.5 million in its new location, according to a release from the Mississippi Development Authority.
The Economic Development Growth Engine (EDGE) for Memphis & Shelby County works to recruit and retain Memphis employers. Often, Memphis employers that are considering an expansion or investment will use the threat of moving to Mississippi as leverage to receive property tax breaks and other incentives from Memphis, Shelby County and Tennessee.
But Krone has not communicated with EDGE for at least the past five years, Nora Boone, spokeswoman for EDGE, told The Daily Memphian on Wednesday.
The subsidiary of a $2 billion German company, Krone North America (NA) has been housed at 3363 Miac Cove, near the airport, for 13 years and has outgrown the building, president Rusty Fowler told The Daily Memphian. The company was forced to acquire another building 20 minutes away near Elvis Presley and Brooks, which was inconvenient for shipping and storage, he said.
"We wanted to get everything under one roof, and needed a more modern facility with drive-thru capability on delivery and shipping docks," Fowler said.
The firm neither contacted Memphis and Shelby County economic development officials nor explored the possibilities for staying in Memphis, Fowler acknowledged.
"The folks in Mississippi, they are really after the business," he said. "We talked with them. This was a long process. In the end, there's nothing you could ask for that they wouldn't accommodate you with. It was just really an open-to-business-type atmosphere."
The accommodations by Mississippi officials coupled with Olive Branch's proximity to Interstate 269 met all of Krone's needs, he said. Plus, since half the company's employees live in Mississippi Krone's workforce will not be inconvenienced, he said.
The machines Krone makes involve harvesting hay and forage crops. They include round balers, rakes to rake grass tighter, and machines to chop and blow crops into trucks for hauling to silo pits. Products range from $5,000 to $700,000 each.
The Memphis headquarters distributes the products, hosts a training center, and operates a parts depot, support center and sales team.
"Krone is known worldwide for its high-quality hay and forage equipment, and the company's decision to locate its North American headquarters and distribution operations and move dozens of jobs to DeSoto County demonstrates to industry leaders around the world that Mississippi is a great place to do business," Gov. Phil Bryant said in a release.
Krone will lease about 265,000 square feet in a facility being built at Crossroads Distribution Center by Exeter Property Group. 
Krone's future home will consolidate two warehouse operations into one place, enhance deliveries of parts and machines, and improve pickup, shipping and parts inventory management, the release states.
Also, access will be improved for commercial carriers, dealers and customers at the Crossroads site because of the completion of the Interstate 269 connector, according to the statement.
"Krone North America wanted to remain in the Mid-South region," Fowler states in the release. "Working with our long-time agent, Jon Albright, KNA executives met with the DeSoto County Economic Development Council, the Mississippi Development Authority, the city of Olive Branch and the DeSoto County Board of Supervisors.
"This is a business-friendly group of people who strongly and positively engage with business," Fowler said. "Through their joint efforts, (Krone NA) made the decision to relocate to Olive Branch. We look forward to continuing our relationship with these folks in the coming years and being a good corporate citizen in the Olive Branch area."
The Mississippi Development Authority is helping with the move and installation of equipment. Olive Branch is providing Krone unspecified property tax breaks.
"Olive Branch's prime location coupled with a robust transportation network positions Krone NA to effectively serve its customers, as well as enable the company to contribute to North Mississippi's economy for many years to come," Glenn McCullough Jr., Mississippi Development Authority executive director, said in the release.
"We salute the teamwork of the DeSoto County Economic Development Council, DeSoto County Board of Supervisors and the city of Olive Branch, which, along with MDA, played a key role in making this move happen."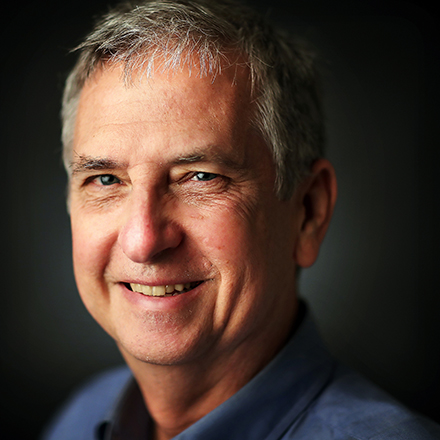 Tom Bailey
Tom Bailey covers business news for The Daily Memphian. A Tupelo, Mississippi, native, he graduated from Mississippi State University. He's worked in journalism for 40 years and has lived in Midtown for 36 years.
---