Saint Francis makes room for families with new birthing center
The postpartum floor at Saint Francis Hospital-Memphis has converted its rooms into family-friendly suites with space for guests to visit the new baby and for new parents to rest and recover.
A five-star hotel – that's the way new mom Megan Jacob describes her postpartum stay.
Anna Marie Jacob was one of the first babies to go home from Saint Francis' new family birthing center last month.
With her husband, Paul, her mom in town from Texas and a doula, the larger suite enabled all to help Megan during her hospital stay.   
"The new rooms are like a five-star hotel," said the first-time mom, who was also a first-time patient, having never stayed in a hospital before. "I like that they had separate bathrooms, one for me and one for family and friends."
Megan also liked that she could close the door of the adjoining suite to breast feed.
"The care was exceptional and the expertise of the nurses was top-notch," Megan said. "With this being my first time as a patient, they made me feel at ease."
Dr. Michael Podraza, director of the new family birthing center, said he and his OB-GYN colleagues have worked at Saint Francis for many years because they know their patients will receive the quality maternity care thanks to the dedicated nursing staff.
"I know it will open doors in the community, and more patients will want to come here and have their babies at Saint Francis Hospital," Podraza said.  
The new two-room adjoining suites each have their own bathroom and TVs. One room has a bed for mom, and the other has a sofa and dinette for family and friends.  
Babies are still delivered on a separate labor and delivery floor, then brought to the new Family Birthing Center.
The idea of family bonding is carried over from labor and delivery, where Saint Francis practices the Golden Hour, when a baby is placed skin-to-skin with mom immediately following childbirth instead of taking the baby to the nursery.
"That really helps baby nurture with mom, it creates that bonding experience and it actually promotes health," said Nancy Smith, Saint Francis-Memphis' director of maternal services.   
With more new moms wanting to personalize their birthing experience, it's really about creating an environment that mimics home, Smith said.    
The walls were painted calming blues and grays and the floors are a shiplap laminate, not commonly seen in a hospital. The hallway walls feature newborn photography from Angela Ammons Photography in Olive Branch.
"Saint Francis called and said they wanted to fill the walls with something meaningful rather than just artwork," said Ammons, who donated more than 50 portraits of Mid-South babies captured in their first few weeks of life.    
Dr. Muneeza Khan, chair of the Department of Family Medicine in the College of Medicine at the University of Tennessee Health Science Center and head of the UT/Saint Francis Family Practice Center, said, "Our collective vision was to continue to provide the highest-quality of care for our moms and babies in an environment that was beautiful, aesthetically pleasing, calming, modern, functional and just a safe place where they can have a wonderful experience that enhances their stay. I think we've accomplished that today."
Several groups of physicians, including the UT/Saint Francis Family Practice Center, deliver at Saint Francis Hospital Memphis.
"We are getting a lot more interest with our new construction," Smith said. "We have wonderful physicians here, but we also want to attract other physicians in the area."
Most patients would rather be anywhere than the hospital, but when it comes to labor and delivery, patients are generally excited to start a new chapter in their lives, said Audrey Gregory, Saint Francis Healthcare market chief executive officer.
"There's no greater honor than to be with someone at the beginning of new life, and even, to be with someone at the end of life," Gregory said. "We take this privilege very seriously and we're committed to it."
The hospital did not close any of its operations while the more than $1 million construction project was underway.
The Family Birthing Center will also offer Lamaze, baby care, breastfeeding and sibling classes throughout the year.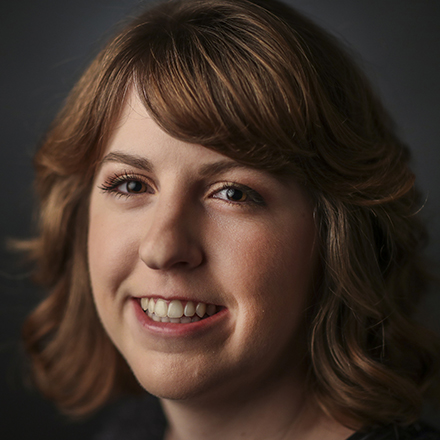 Michelle Corbet
Michelle Corbet covers business for The Daily Memphian. Prior to, she was a reporter at the Memphis Business Journal. A native Memphian and University of Memphis graduate, Michelle covered business in Conway, Arkansas after college. Michelle got her start covering business as an intern at The Commercial Appeal.
---