Details emerge about Amazon's delivery station in Memphis
Metal racks on wheels – six long rows of them — are the heart of the "delivery station" Amazon plans to open near I-240 and Lamar in Southeast Memphis.
The mobile racks encircled by a conveyor-belt system comprise most of the 102,827-square-foot warehouse that Amazon will renovate at 3347 Pearson, construction documents show.
The world's largest e-commerce company applied this week for a construction permit to transform the vacant, 54-year-old building that last housed an event-rental business. The application estimates the work will cost $800,000.
Once completed late this year, the facility near the dead end of Pearson will be the third substantial operation that Amazon will have opened in Memphis within a year or two.
Last year, Amazon finished building a $70 million, 600,000-square-foot receive center and completed the $10 million renovation of a 400,000-square-foot warehouse for use as a sortation center.
An Amazon spokeswoman confirmed for The Daily Memphian late last month the company will lease the Pearson property and renovate it for a delivery station.
Hundreds of people will work in various jobs at the facility, where a portion of the packages handled by Amazon are sorted and picked up by Amazon vans and other vehicles for final delivery to customers. The workers will include direct Amazon employees, some contract vendors and "flex drivers" who decide when they can work.
Construction plans for the delivery station shows the building will be flanked by 547 parking spaces.
The building comprises 91,852 square feet for warehouse operations, 4,425 square feet for a break room, 3,958 square feet for offices, 1,807 square feet for restrooms and janitorial services, and 785 square feet for a training room.
The eight loading dock doors on the east side of the building will be for inbound loads, and the seven dock doors on the west side will be for delivery.
The plans also show space for a conference room, mothers' room, "contemplation room," human resources, pallet staging areas at the ends of the rows of mobile racks, and some high-speed fabric doors.
The facility will replace a temporary delivery station Amazon opened last fall at 109 W. McLemore. The building there is made of tent-like fabric and steel trusses.
The permanent delivery station is within a mile of Interstate 240 and Lamar. Tractor-trailers will bring in loads of packages there, and vans and other smaller vehicles will deliver them to customers.
Atlanta-based TPA Group, which has developed other sites for Amazon, bought the Pearson property this winter and will lease it to Amazon.
Delivery stations don't handle all Amazon packages.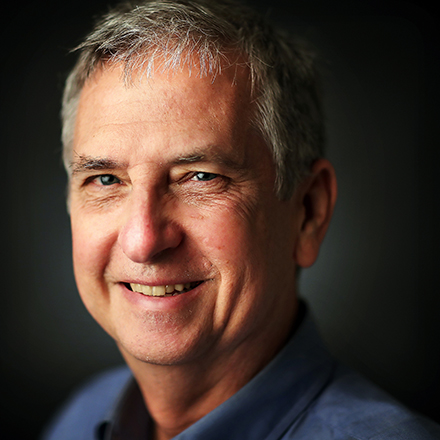 Tom Bailey
Tom Bailey covers business news for The Daily Memphian. A Tupelo, Mississippi, native, he graduated from Mississippi State University. He's worked in journalism for 40 years and has lived in Midtown for 36 years.
---