Raymond James plans to move from Downtown to East Memphis
Raymond James & Associates has plans to move from its Downtown office tower to East Memphis' Ridgeway Center and enlarge its local workforce there over time.
That's according to employees who read a company memo sent Friday to Memphis workers of the financial services firm and talked to The Daily Memphian on condition they not be identified.
The Memphis workforce of the Florida-based company is now spread among three locations. Most are in 185,000 square feet of the Raymond James Tower Downtown at 50 N. Front. The rest work in smaller spaces at the Crescent Center at Poplar and Ridgeway and the Ridgeway Center at Poplar and Interstate 240.
The company now occupies some of the floors in the 1100 Ridgeway Loop building, and Sedgwick Claims Management Services is vacating most of that building to move to the Southwind business center.
One employee who had seen the company email said Raymond James plans to move into several buildings at Ridgeway Center, developed by Boyle Investment Company.
Raymond James officials did not respond to requests for comment by publication time. In an email Sunday, Boyle Investment said it had no comment.
Raymond James is the anchor tenant and namesake for the 21-story Downtown tower.
But a possible move by Raymond James from the brown, granite-clad skyscraper has been a major topic in commercial real estate since the company sued its landlord last spring. Life-safety issues, including elevator problems, were the issue.
Raymond James Financial is based in St. Petersburg, Florida, but Memphis, where the company leases nearly 200,000 square feet total, is its second largest operation in terms of space.
Employees with knowledge of the message sent to workers last week indicated the move is not necessarily a signed agreement, but that Raymond James wanted to keep employees apprised of the plans being worked on.
The move of a major employer from Downtown to East Memphis would be something of a bounce-back development for the East Memphis office submarket.
East Memphis for years has commanded the area's strongest real estate for white-collar jobs. But recently companies such as ServiceMaster, FedEx Logistics and Wunderlich Securities have either moved or announced moves to Downtown where employees can walk to restaurants, entertainment and even residences.
The Raymond James Tower opened in 1985 as the Morgan Keegan Tower. Raymond James acquired the Memphis-based financial services company Morgan Keegan & Co. in 2012.
In June 2014, Raymond James announced it had signed a 10-year lease for 12 floors – 185,000 square feet – in the tower distinguished by its polished granite, stepped architecture and spire. At the time, about 600 Raymond James employees worked in the building.
The building got a new landlord in 2015, when it was sold to New York-based investor Jacob Sofer for about $20 million.
Raymond James sued its landlord in April 2018. Damages sought included "the cost of (Raymond James') future relocation since a move flows directly from Landlord's improper acts/construction eviction" and a possible early termination of the lease.
Among the allegations were that 30 employees and guests of Raymond James had been trapped in elevators over a 10-month period. The problem had Raymond James employees living "in fear of being trapped in a confined space, suspended somewhere within the towering 21-story building," the suit states.
"These entrapments can be traumatic for the victims and have required multiple calls to the Memphis Fire Department," the lawsuit states.
One employee was hurt when a bouncing elevator caused her to fall, and a burning smell from an elevator motor shut down all eight public elevators and had firefighters ordering the building to be evacuated.
The landlord, 50 North Front St. Tn LLC, filed a response stating the elevators were safe and that Raymond James was attempting to change the terms of the 10-year lease signed in 2014.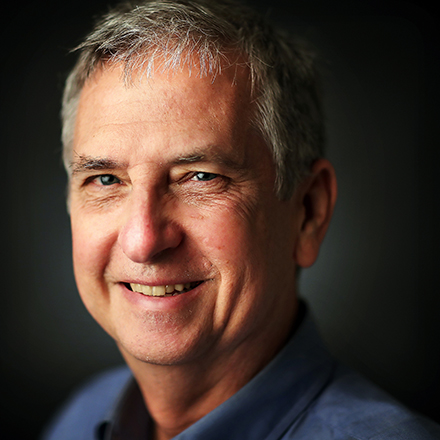 Tom Bailey
Tom Bailey covers business news for The Daily Memphian. A Tupelo, Mississippi, native, he graduated from Mississippi State University. He's worked in journalism for 40 years and has lived in Midtown for 36 years.
---