Firefighter who survived 2013 Arizona wildfire talks mental health
Brendan McDonough wants to break stigma: 'It's OK to get help'
More than 700 police, fire and emergency service personnel will gather Tuesday morning to hear a firsthand account of the importance of mental health for first responders.
Brendan McDonough, the firefighter who survived the June 30, 2013, wildfire in Yarnell, Arizona, that killed 19 of his fellow firefighters, will be the keynote of the fifth annual Living Well Network Mental Health Breakfast.
"It takes a lot of work to get help," McDonough said. "One of the main things I want to share with people is, A, it's OK to get help. With first responders, there's a stigma – you have to be a tough girl or a tough guy, but if we're not training our minds like we're training our bodies, we're not as useful.
"And to the public, that you're loved. There are counselors and hospitals out there."
During McDonough's third season with the Granite Mountain Hotshots, he was serving as lookout when weather conditions changed and he alerted his team to get to safer ground.
The firestorm trapped his team, killing all 19 in minutes, resulting in the greatest loss of firefighter lives since the 9/11 attacks.
McDonough is subject of the 2017 biographical drama film "Only the Brave," which recounts the fire. Directed by Joseph Kosinki, the film stars Josh Brolin, Jeff Bridges, Taylor Kitsch and Jennifer Connelly.
Now, McDonough gives talks once or twice a month throughout the country.
"I'm so in touch with my emotions and who I am, I don't mind getting on stage and crying or getting emotional," McDonough said. "It's a part of life. That's the way we were made. We're supposed to feel emotions. It's good for me to express those emotions.
"Nineteen of my brothers were killed. I should be upset. It should get me down. I should feel depressed, but it shouldn't control my life. It's part of what we go through in grief and loss."  
Before joining the Hotshots, McDonough experienced issues with addiction and substance abuse. He joined the fire department as a way to turn his life around after the birth of his daughter.
After the tragedy, he fell back into addiction with alcohol. It took mental, physical and spiritual rehabilitation to overcome the trauma.
Delivering that message to first responders is especially meaningful for McDonough.
"They are superhumans who run into a fire or a gunfight. They put on this uniform and it's like their cape. It's hard for them to step outside of that and say, 'I'm broken. I'm hurt,'" McDonough said.
He wants first responders to know it is not a sign of weakness, but a sign of strength.
"It helps us be better fathers, mothers and members of the community to understand these issues we're dealing with on both sides of the street," he said. "Addiction doesn't discriminate by what kind of job or money you have. If it's there, it's there."
With more than 700 people scheduled to attend, today's event at the Hilton Memphis is the biggest Dennis H. Jones Living Well Network Mental Health Breakfast in the event's five-year history.
Proceeds from the breakfast support the network, a resource offered through Methodist Healthcare to help individuals navigate depression, stress and other challenges of life.
Following breakfast, attendees will participate in one of three breakout sessions: becoming a trauma-informed community; post-traumatic stress disorder; or the importance of self-care for physical, emotional and spiritual resilience.
The event has been sold out for weeks. Some sponsors have volunteered to donate their seats so more first responders can attend.
The presenting sponsor is Cigna and other sponsors include FedEx, Private Wealth Management, AmerisourceBergen, Lakeside Behavior Health System and Turner.  
Knowing there are people suffering just as much, if not more, McDonough said he feels a sense of duty to share how he was able to work through his own trauma and addiction.
"Nationally, this a beautiful thing to be a part of, to break that stigma," he said. "What I've suffered through and come out of on the other side, there's no magic potion. It takes good counseling and support all around."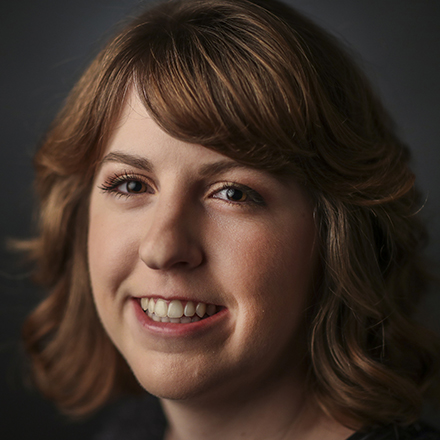 Michelle Corbet
Michelle Corbet covers business for The Daily Memphian. Prior to, she was a reporter at the Memphis Business Journal. A native Memphian and University of Memphis graduate, Michelle covered business in Conway, Arkansas after college. Michelle got her start covering business as an intern at The Commercial Appeal.
---