ServiceMaster reports Terminix growth, feels impact of home-warranty spinoff
Four months after Memphis-based ServiceMaster Global Holdings Inc. jettisoned its American Home Shield unit, the company has reported how the home-warranty spinoff affected its bottom line, while also touting solid growth in its Terminix pest-control division.
Memphis-based ServiceMaster on Tuesday reported a net loss of $248 million, or $1.83 per share, for fourth-quarter 2018, which includes a $249 million loss on its investment in American Home Shield's parent company, frontdoor inc. The frontdoor investment also contributed to a net loss of $41 million, or 30 cents per share, for full-year 2018.
---
CHRISTIN YATES: ServiceMaster completes spinoff of frontdoor
---
ServiceMaster – a residential and commercial services provider whose brand portfolio includes Terminix, ServiceMaster Clean, ServiceMaster Restore and Merry Maids, among others – reported fourth-quarter revenue of $457 million, a 12 percent increase over Q4 2017, and full-year revenue of $1.9 billion, up 8 percent from 2017.
ServiceMaster CEO Nik Varty said efforts to turn around its Terminix unit are paying off.
"Our primary goal in 2018 was to transform our Terminix business and unlock the potential to drive sustainable revenue growth," Varty said in a release. "We are pleased to report that our focused efforts throughout 2018 and strategic initiatives resulted in record revenue at Terminix in the fourth quarter and full year 2018."
The unit's Q4 revenue rose 12 percent year over year to reach $396 million, while its full-year 2018 revenue of $113 million marked a 7 percent increase from 2017, the highest growth rate the unit has experienced since 2002.
Terminix's commercial business was bolstered by the February 2018 purchase of Copesan Services Inc., one of the nation's largest commercial pest-management companies.
At the company's Investor Day presentation in December, ServiceMaster executives announced several plans to strengthen its termite business in 2019, including the introduction of new service tiers; the launch of a product called Drywood Defend; steps to improve customer retention; and the development of new sales channels, including big-box stores and online retailers.
Days later, it told federal regulators it planned to divest its fumigation business, which primarily operates in California and Florida, so it could focus on its more profitable liquid and bait termite markets.
---
KATE CRAWFORD: ServiceMaster divesting Terminix fumigation business
---
ServiceMaster Brands, formerly known as the Franchise Services Group, also saw its revenue improve in the fourth quarter. The unit reported a $6 million year-over-year revenue increase in Q4 2018, highlighted by 11 percent growth in national commercial cleaning accounts. About half of the $6 million revenue growth stemmed from a change in how the company counts franchisees' contributions to its national advertising fund.
Varty said Tuesday that ServiceMaster's 2019 growth strategy is on track, "including major initiatives in the commercial pest and termite businesses, as well as a focus on adjacent opportunities in the cleaning and restoration businesses."
Meanwhile, frontdoor inc. is preparing to report results of its first three months in business. The publicly traded company – which began operations with American Home Shield's spinoff Oct. 1 and continues to be based in ServiceMaster's Downtown Memphis headquarters – is scheduled to release earnings Wednesday morning.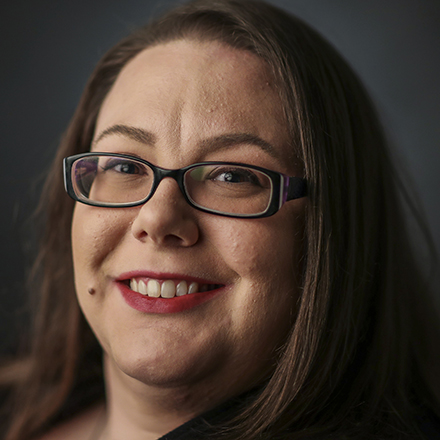 Kate Crawford
Associate editor Kate Crawford is a native Memphian and third-generation University of Memphis alumna.
---