Trap Fusion restaurant, artist studios seek ICED loans
A new Whitehaven restaurant and proposed artist studios near Vance Avenue are seeking forgivable loans.
Jason Gardner, owner of Trap Fusion, applied for a $14,340 Inner City Economic Development (ICED) loan from the Economic Development Growth Engine for Memphis & Shelby County. Memphis sculptor Yvonne Bobo has applied for a $25,000 ICED loan.
The requests will be heard at 2 p.m. Wednesday, March 6, at EDGE's Economic Development Finance Committee meeting.
EDGE staff is recommending approval of a $14,500 forgivable loan for Trap Fusion and a $20,000 forgivable loan for Bobo's project.
Gardner's loan would go toward updating electrical and plumbing components, remodeling the kitchen and bathroom countertops, painting the interior, and for signage at Trap Fusion, located at 4637 Boeingshire Drive.
According to the application, the work would be completed over the restaurant's three-year lease.
Gardner, according to the application, left a 16-year career at ServiceMaster as an operations manager. He owns and operates BeLeaf Cigar Co., also in Whitehaven, and is co-owner of the Laura's Kitchen food truck. Gardner partnered with Monique Williams, operator of Laura's Kitchen, on Trap Fusion.
The restaurant promises a menu of Southern favorites with a healthy twist, like quinoa or brown rice.
According to the application, "Trap Fusion is an ultimate fusion of Southern cuisine and culinary genius. The cuisine is an experience that can only be found in the kitchen and imaginations of native Memphians."
Gardner also plans to use $15,000 from his personal funds for the project.
Bobo's loan is to convert a warehouse at 358 Walnut St. into studio space for 14 artists (including herself), called Warehouse Studios. It would also house an artist collaborative, Off The Walls, that would offer community maker space for at-risk children, workshops for artists, and affordable event space. Currently, Southwest Tennessee Community College uses a portion of the building for storage space.
According to the application, three other artists and a recording studio have agreed to lease space in the building.
The loan would go toward roof and façade repairs, HVAC installation, building two bathrooms, electrical and lighting upgrades, replacement of two overhead doors, commercial door installation and accessibility improvements. The 26,000-square-foot, two-story building was constructed in 1955.
Bobo's other proposed funding sources for the project include $40,000 from her savings.
The project would create two part-time jobs: a building manager and a janitor.
According to the timeline attached to the application, Bobo and another artist would move in April, custom-sized art studios would be built starting in August and Warehouse Studios would have a public open house in January 2020.
"Artists need a safe and supportive community to prosper economically. Our warehouse is a blighted property in an aspiring neighborhood," Bobo wrote in the application. "Warehouse Studios will lift the neighborhood up with creative workshops."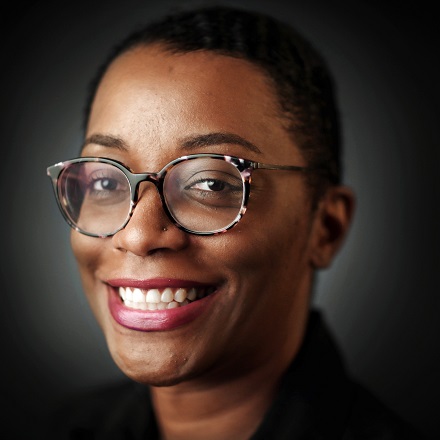 Elle Perry
Elle Perry covers arts and culture and other news for the Daily Memphian. She is a native of Memphis and a two-time graduate of the University of Memphis. Elle previously worked for the Memphis Business Journal and has written for publications including The Memphis Flyer and High Ground News.
---