Le Bonheur remedies issues at home, in addition to disease
Seventeen-month-old Cordareo Gills Jr. scratched a place on his wrist. He then reached his arm around to scratch the back of his head.
"Sometimes I go in the grocery store and I just want to smell a bottle of Gain," said his mother, Cincelia Evans, 29.
Gills has severe eczema, a skin swelling condition that results in dry, itchy skin and rashes on the face, inside elbows, behind knees and on hands and feet.
To lessen skin irritation, Gills' pediatrician recommended the family use dye-free and fragrance-free laundry detergents and fabric softeners.
In addition to eczema, the child has asthma and is showing early signs of a developmental delay. Evans has asthma, too; so do her two daughters Daylyn, 9, and Emma, 3.  
All of the children are second-generation patients of Le Bonheur Children's Hospital, where Evans also went for asthma treatment as a child.  
While the family has gone to Le Bonheur for wellness checks and specialists visits for decades, the hospital took on new meaning when the family fell on hard times.  
In September, Cordareo Gills Sr. became very ill. He needed surgery. He stayed in the hospital for a week, and could not return to work for a full month.  
A few months earlier Evans was introduced to Cheryl Jackson, a parent support counselor at Le Bonheur.
"I was taking (Gills Jr.) for a well-child visit and she popped in the room, 'Hey, look, we've got this program going for families who might need help,'" Evans recalls.   
Evans said, why not, and signed up just in case.      
So, when Jackson called in September to make sure the family was doing well, Evans said, "No. We're having a hard time. I need help with trying to find a way to pay my light bill. I need help trying to make sure we'll still be able to make rent. I need help."
Evans was referred to several different agencies and social services that helped the family when money was tight. Outside of immediate family, the program helped Evans' sister find a therapist after losing twins.
"They've helped the whole family," Evans said.
The program is known as the Family Resilience Initiative.
Started in January 2018 through a $350,000 grant from the state, it trains Le Bonheur pediatricians to identify issues that are getting in the way of children's health and well-being.
Instead of handing the family a phone number to call, Le Bonheur truly hands the family off to one of 68 validated agencies and social services and follows up to make sure the family got the help they needed.
"There's been increasing research and recognition over the past few years that adverse childhood experiences, that kids may be exposed to in the household, have lifelong impacts on their health, education and on their ability to hold down a job," said Dr. Jon McCullers, chair of the Department of Pediatrics for the University of Tennessee Health Science Center and pediatrician in chief for Le Bonheur Children's Hospital.
Adverse childhood events, or adverse trauma, could include being exposed to alcohol or drug use in the home or social determinants of health, such as lack of transportation to the doctor or not having enough money to buy both food and prescriptions.
"(Doctors) have been trained over the years to recognize and take care of disease," McCullers said. "When you have these social determinants of health and other things that really prevent you from being able to do your job, it's something we have to address."  
Le Bonheur initially estimated 30 percent of families would utilize the Family Resilience Initiative, but after the first year, it was closer to 70 percent of families.
"Memphis children are significantly disadvantaged. More so than in many parts of the country," said Meri Armour, president and CEO of Le Bonheur Children's Hospital. "We've evolved a lot of programs to try to address that problem because we really do kind of want to see ourselves get put out of business. We like to see children be well, grow up healthy and not really need us unless there is an easy, fixable problem. Social determinants of health are not easy, fixable problems."
When the grant ended after a year, the philanthropic community stepped in for the second year of the program, but for the program to be sustainable long-term, Le Bonheur needs buy-in from the health care system and commercial insurance.  
The U.S. health care system is a fee-for-service financial model, in which hospitals are paid for seeing a patient and delivering care. Le Bonheur is trying to move to value-based care, where hospitals are paid not only for medical events, but for the continuum of health being delivered to that patient outside the walls of the hospital.
"The way the public system is set up with public insurance such as Medicaid, we actually lose money every time we have an episode of care and treat those kids," McCullers said. "What makes a lot of sense from both the health care standpoint as a society, and the business side, is if we can go out into the community, make these kids healthier and not need us; it will be better for all."
Le Bonheur is looking for additional funding so it can conduct enough research to prove the cost savings to legislators and insurance companies.
With Gills Sr. back at work as a forklift driver and Evans working as an accountant, they don't have as much of a need for the Family Resilience Program, but it gives Evans peace of mind knowing it is there.  
"The most helpful out of anything was just knowing if I needed someone, there was someone there," she said. "Even if I just needed someone to listen to me vent, (Jackson) was always a call or text away."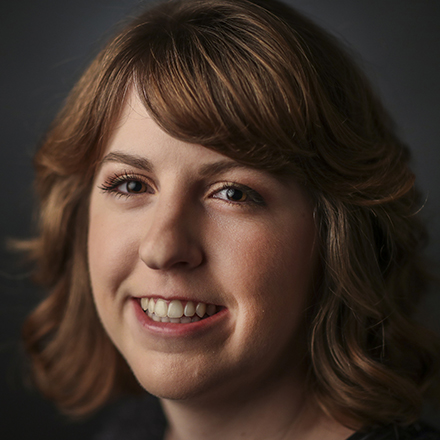 Michelle Corbet
Michelle Corbet covers business for The Daily Memphian. Prior to, she was a reporter at the Memphis Business Journal. A native Memphian and University of Memphis graduate, Michelle covered business in Conway, Arkansas after college. Michelle got her start covering business as an intern at The Commercial Appeal.
---