Next generation of female leaders gives visions of Memphis' future
Five emerging leaders from the biotech, arts, community organization, philanthropic and education sectors gathered to share their perspectives and their visions of how Memphis can evolve.
They spoke before a sold-out crowd during New Memphis' "Celebrate What's Right: The Next Wave of Women" luncheon Tuesday, March 5, at the Holiday Inn University of Memphis. 
Moderated by Becky Wilson, the panel was composed of Alana Hu, community investment manager for the First Tennessee Foundation; Victoria Jones, executive director of The Collective (CLTV); Chloe Moore, continuous improvement specialist for Seeding Success; Kayla Rodriguez Graff, CEO and co-founder of SweetBio Inc.; and Britney Thornton, founder of JUICE Orange Mound.
At First Tennessee Foundation, Hu oversees the grants process across its markets. Jones leads The CLTV, an organization working to build capacity for black artists in Memphis and using those artists to shift the culture of the city. At Seeding Success, Moore leads the design and operation work for Memphis' first early childhood education school plan, First Eight Memphis. Thornton's organization, JUICE Orange Mound, collects spare change from neighborhood residents to fund community change. Finally, Graff's company, SweetBio, uses Manuka honey for wound care in its biotech products. 
The women gave their ideas on what the city should prioritize in the next three to five years. 
Thornton said the city should set goals that encompass the entire Memphis community, to show how we can help people develop, enrich their lives, put them in a better position and get them to a place where they have agency and choice.
Moore said Memphis and Shelby County should interrogate what community is and contextualize why communities look the way they do – including forces like redlining and gerrymandering and how they relate to outcomes – and that communities in Memphis are interdependent.
"So, when you look at the problems in Memphis that seem like the needle really hasn't moved but all these resources have been deployed, I think it comes to who do we include or exclude in that notion of community," she said. "And that if we interrogate it appropriately, should dictate where we put our resources or it should dictate how we vote, where we decide to put high-quality schools."
Graff said that Memphis needs more high-growth companies and support for high-growth companies. She urged people to get involved with Memphis' startup ecosystem and lend their expertise to the next generation of big companies while they're still fledgling ventures. 
And Jones said she's hoping that Memphis will champion what's currently happening in the arts and culture space, especially the young and black artists whose stories she said that we are ignoring in a lot of ways. 
"It's too big of an opportunity for us to miss, and I don't understand why we keep missing it," she said. 
During the panel Jones said brilliant artists and musicians exist here in huge volumes but leave for places like New York and Los Angeles because Memphis lacks infrastructure.
"The brightest, most intelligent, most innovative people will continue to leave in droves until we find ways to support them in this city," she said. 
When talking about organizations propelling Memphis into the future, Hu noted the revitalization of Crosstown Concourse.
"Look at how that's completely transformed that community, that area," she said. "It's just completely different from what I remember from my childhood. What's exciting is that my younger brother, all he knows Crosstown as is what he sees it as today. He doesn't see the blighted building, he doesn't see the broken windows. He sees this hub, this great energy surrounding that area, people coming in, people coming out. And all of that excitement."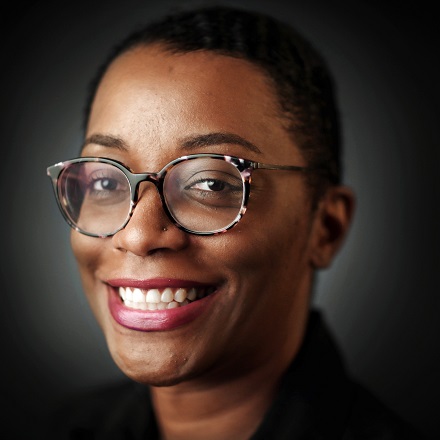 Elle Perry
Elle Perry covers arts and culture and other news for the Daily Memphian. She is a native of Memphis and a two-time graduate of the University of Memphis. Elle previously worked for the Memphis Business Journal and has written for publications including The Memphis Flyer and High Ground News.
---