Developer proposes converting Downtown DoubleTree into upscale boutique hotel
A $47 million renovation is proposed to convert the DoubleTree by Hilton Downtown Memphis into a full-service, four-star hotel with new meeting space.
The Center City Revenue Finance Corp. is scheduled to consider a 15-year tax abatement Tuesday, March 12, for the property at 185 Union, owned by King & Union Memphis Acquisitions LLC of Columbus, Ohio.
It's a partnership led by Wright Investments, a Memphis company that converted the William Len Apartments at Main and Monroe into a Residence Inn by Marriott, and Columbus-based Continental Hospitality Group.
The project calls for interior and exterior renovations and construction of new event and/or food and beverage space, converting the 280-key, limited-service hotel into a boutique hotel.
Renderings depict the renovated property rebranded as the Hotel Tennessee, and application materials suggest it will ditch the DoubleTree affiliation in favor of "a more upscale brand."
"It's taking it up a couple of notches," said Memphis-based hospitality industry consultant Chuck Pinkowski, who noted that an $85.6 million "all-in" development cost would make it one of the most expensive hotels in the Memphis market from a development cost perspective.
The Hotel Tennessee opened in 1927 across B.B. King Boulevard from The Peabody, and the 200-room property was converted and expanded as a Radisson Hotel in 1986. It has been a DoubleTree since 2007.
The developers propose to relocate the main entrance from Union Avenue to its original, circa 1927 location facing B.B. King Boulevard, an area currently occupied by a TGI Fridays restaurant. The plan calls for a public outdoor space on Union Avenue.
The application says the current owners, who purchased the property in April 2018, entered into short-term licenses with DoubleTree and TGI Fridays to allow time to plan the property's future.
The new design will "include enhancements to the historic charm of the original 'Hotel Tennessee' structure while establishing a modern/urban aesthetic and functionality."
The owners expect to close on financing in October and begin construction, with completion expected by the first quarter of 2021.
The Downtown Memphis Commission staff said the project needs tax abatement to be viable and to obtain financing.
"This site is of great importance to Downtown as it sits squarely on the gateway into Downtown from Union and a critical asset to AutoZone Park to the north as well as to ServiceMaster and Beale Street to the south," the commission staff report said.
A new Hilton Garden Inn recently opened on Union just east of the DoubleTree, and the former Benchmark Hotel is undergoing a full reconstruction on the northwest corner of Union and B.B. King.
The Downtown agency's analysis says the property currently pays $484,174 a year in city and county taxes.
Under a tax abatement agreement, it would pay $840,097 a year in lieu of taxes, a cumulative increase of $5.3 million over 15 years. The abatement would save the owner an estimated $14.8 million in taxes over 15 years compared to a development of comparable value at full taxes.
An analysis of the project by Pinkowski & Company said it's expected to generate $14,157,330 in additional sales and hotel-motel taxes and tourism surcharge revenues by 2035.
Wright Investments, led by president and CEO Larry Wright Jr., has renovated more than 70 hotels and owned or managed more than 180 hotels with more than 26,000 guest rooms in 27 states and Washington, D.C.
Continental Hospitality Group, led by president Adam Valente, has had experience with 175 hotel transactions and currently has more than $400 million in hotels under ownership, construction or planning.
Wright declined comment on the project, and efforts to reach Valente were unsuccessful.
The rebranded hotel is expected to turn to a valet-only parking model similar to the new Hilton Garden Inn. The DoubleTree owners also own a parking garage nearby, fronting on Gayoso.
Plans call for a valet parking lane and entry porte cochere on B.B. King Boulevard, leading into a lobby in the area now occupied by TGI Fridays.
The Hotel Tennessee project comes at a time of major development in the heart of Downtown's tourist zone.
Magna Hospitality Group is building a five-story, 170-room, full-service Hilton Canopy hotel on the site where the Benchmark stood empty and gutted for years.
The Peabody, meanwhile, is marking its 150th anniversary and recently completed an $8.5 million renovation, refreshing and refurnishing of 464 guest rooms and suites.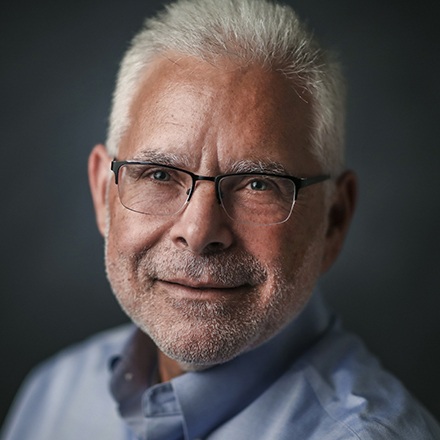 Wayne Risher
Business news reporter, 42-year veteran of print journalism, 34-year resident of Memphis, University of Georgia alumnus and proud father and spouse of University of Memphis graduates.
---