FedEx chief says trade tensions dragging on world economic growth
The U.S. economy is in "pretty good shape" but lingering trade tensions need to be resolved to spark the global economy, FedEx founder Frederick W. Smith said on Fox News Wednesday.
"I think the U.S. economy is in pretty good shape. It's growing. I think the trade issue needs to be resolved in order to get the global economy growing again. There are billions of customers that are not in North America so we need to get back to doing business with them," Smith said.
Smith also told interviewer Bret Baier he thinks the American public won't support big government spending programs such as a Green New Deal being touted by some Democrats.
Saying history favors market-driven over government-directed economies, Smith said, "I think a lot of the rhetoric on the left will prove to not be very acceptable to the American public, and certainly history is not on their side to have that as a successful political philosophy."
Baier interviewed Smith about the newly unveiled FedEx SameDay Bot on "Special Report" on the Fox News Channel.
Smith, chairman and chief executive officer of Memphis-based FedEx Corp., said the robot has the potential to move FedEx deeper into a market for same-day deliveries.
But he also said it's "not the mainstream of our business," which moves about 14.5 million shipments a day worldwide and is expected to top $70 billion in revenues in the budget year ending May 31.
Smith said the SameDay Bot, designed by Segway and iBot wheelchair inventor Dean Kamen, "our modern-day Thomas Edison," is "quite a device. It can take something from a store you order and it's at your house in 15 minutes at very, very low cost."
FedEx plans to test the robot in Memphis and other markets starting this summer.
"The reason we had to bring it out in the public is because it's now going to be tested on the streets. We don't want anybody to be startled by seeing a FedEx robot going down the street, so we'll begin testing on it here in a few months," Smith said.
"This is sort of a new market, the same-day business," Smith said. "We have a same-day business that connects business to business, but we're not in the same-day business to consumer, and that's what this device is designed to serve."
Baier asked Smith to comment on a clip from 2013 in which Smith said tax reform and U.S. energy independence were keys to economic growth.
Smith said, "We are now approaching energy independence in terms of petroleum. The tax code is changed and corporate investment as predicted has gone up significantly. So those have been very positive elements and among the key reasons we're actually growing as an economy today."
Smith added, "The U.S. economy is pretty strong. The worldwide economy, not so much. We announced in December we had seen slowing economic growth in Europe and at the time a lot of people didn't really buy into that.
"But subsequent to that almost every week there's another  announcement," Smith said. "Germany slowing. Italy slowing. Brexit is creating a problem now because of the trade tensions, among other reasons. China is slowing a bit. So the U.S. economy is strong, worldwide economy not as strong as we'd like to see it."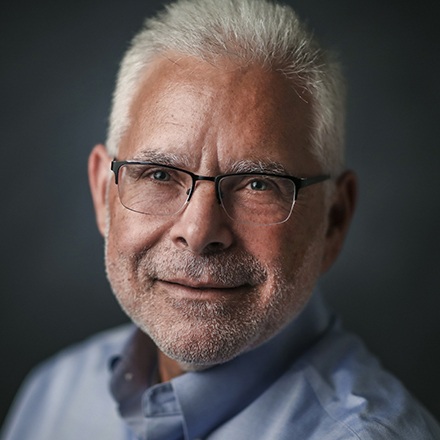 Wayne Risher
Business news reporter, 42-year veteran of print journalism, 34-year resident of Memphis, University of Georgia alumnus and proud father and spouse of University of Memphis graduates.
---