GTx Inc. to merge with Oncternal Therapeutics, end Memphis operations
Memphis-based biopharmaceutical company GTx Inc. and a privately held San Diego-based biotech firm are planning a reverse merger that will end GTx's Memphis operations.
GTx and Oncternal Therapeutics Inc. announced an all-stock deal to create a "publicly traded, clinical-stage oncology company" Thursday, March 7, but did not place a value on the arrangement.
The companies expect to close on the merger in the second quarter, pending shareholder approval and closing conditions. Under the terms, Oncternal stockholders will own 75 percent of GTx's outstanding shares and the combined company will trade on Nasdaq under symbol ONCT.
The company will operate under Oncternal Therapeutics' name and current executive team, and will be based in San Diego.
With the March 6 merger agreement, the GTx board committed to laying off seven of its 18 full-time employees, according to a regulatory filing with the U.S. Securities and Exchange Commission. The remaining 11 employees will stay on until the deal closes, handling day-to-day operations at GTx, which is headquartered on the seventh floor of the Toyota Plaza in Downtown Memphis. 
GTx said it expected the workforce reduction – along with three layoffs earlier this year – to result in a $1 million severance-related charge in the first quarter and as much as $500,000 in the second quarter.
Though no GTx employees are expected to be part of the combined company, two current GTx board members – executive chairman Robert J. Wills and Dr. Michael G. Carter – will serve on Oncternal's nine-member board.
GTx, which has counted AutoZone Inc. founder Pitt Hyde as a major backer since its inception in 1997, has faced headwinds in commercializing its investigational drugs.
The company's lead candidate is enobosarm, a selective androgen receptor modulator (SARM). The muscle-building compound originally was positioned as a treatment for muscle wasting in lung cancer patients, but it failed late-stage clinical trials in 2013. The company later evaluated enobosarm as a hormonal treatment for breast cancer patients, then abandoned those plans in 2017 as hormonal therapies gave way to other types of treatment.
Most recently, GTx tested enobosarm as a treatment for stress urinary incontinence in post-menopausal women, but in September, the company announced those trials had failed too.
GTx executives told the Memphis Daily News in May 2018 the company had spent more than $100 million on the development of enobosarm since the early 2000s. But the company painted a bleak picture of SARM development in its most recent quarterly earnings report, released in November, saying it was reviewing trial data and consulting with experts to determine whether the research should continue.
"Even if the company determines that there is a rationale for continued SARM development," the report stated, "it does not expect to conduct any further development of enobosarm and its other SARMs absent it raising additional funds to do so, whether through potential collaborative, partnering or other strategic arrangements or otherwise."
In the past few years, GTx has branched into researching proprietary selective androgen receptor degrader (SARD) technology developed by the University of Tennessee Research Foundation as a potential treatment to inhibit tumor growth in prostate cancer patients. But in the same November earnings statement, the company said it would need – and was actively seeking – "significant additional financial resources" to continue that research.
And Wills, GTx's executive chairman, said the Oncternal deal would do just that.
"Following a thorough review of strategic alternatives," he said in Thursday's announcement, "we have determined that a reverse merger with Oncternal will enable GTx investors to participate in Oncternal's broader pipeline of oncology opportunities, including product candidates designed to address rare disease indications, and enable the continued development of our first-in-class SARD technology by a company whose leadership has deep experience in developing oncology medicines."
GTx and Oncternal estimated cash, cash equivalents and short-term investments for the combined company at roughly $26 million if the merger closes by the end of the second quarter.
Oncternal's lead program is cirmtuzumab, which is undergoing clinical trials for treatment of chronic lymphocytic leukemia, mantle cell lymphoma and metastatic breast cancer.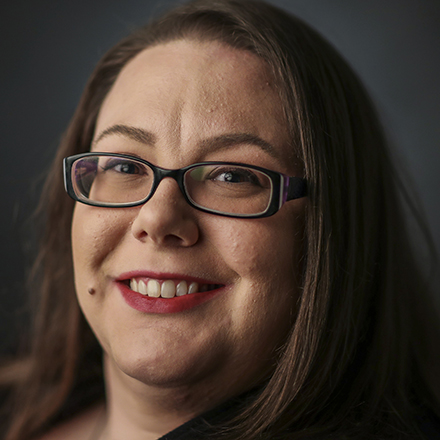 Kate Crawford
Associate editor Kate Crawford is a native Memphian and third-generation University of Memphis alumna.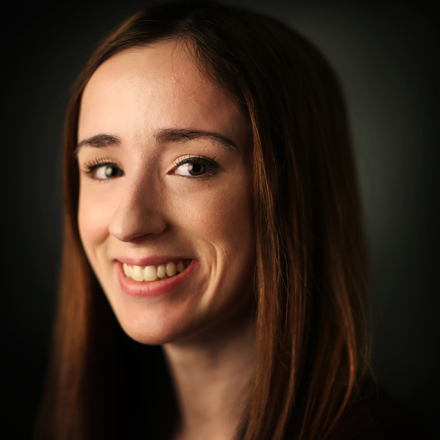 Natalie Martin
Natalie Martin is a Memphis native and 2018 graduate of the University of Memphis. She worked at The Daily Helmsman, the U of M's student newspaper, for a year as a reporter and a copy editor and has been published in Memphis Magazine. She is a reporter for The Daily Memphian.
---