Vacant, blighted apartments to get $11M renovation, family-support programs
A blighted, long-vacant apartment complex in Frayser will soon be renovated and revived to offer affordable housing as well as support for families.
The 14-building, 146-unit apartment community at 3081 Steele will be reopened as Renaissance at Steele Apartments after an $11 million construction project.
The South Memphis-based nonprofit community development corporation called The Works now owns the 6.4-acre site, and is partnering with ComCap Partners in the redevelopment.
The large complex is just around the corner from Martin Luther King College Prep at 1530 Dellwood, formerly Frayser High. Proximity to the school is a big reason why The Works embraced the redevelopment, said Chet Jackson, director of multifamily and commercial development for The Works.
"It's a school-based strategy," Jackson said. "We build around schools … The tenants who have children don't have to go far."
The Works engages with neighboring schools to support and enhance the educational opportunities for children of apartment tenants.
The Works' first affordable apartment community is the 80-unit Alpha Renaissance at 1471 Genesis Circle, which is just southwest of I-55 at South Parkway. By using low-income tax credits, the nonprofit offers below-market rate rents for low- to moderate-income tenants who make no more than 60 percent of the area's median income.
The existing apartment development in Frayser appears to have been closed for years.
Windows and doors are boarded up. In some places trees are growing through balconies. Much of the brick entryway has crumbled. Spirals of razor wire are placed under the metal entry gate to deter trespassers from crawling through.
The Works will have staff on site to provide "holistic'' support for families, Jackson said. Programs involve food and cooking education, support for first-time home buyers, activities for children, and more.
"It's not just a real estate development, but more of a human-capital development," Jackson said. "We want to create healthy families that are healthy not just physically but financially as well."
Martin Luther King College Prep is part of the charter Frayser Community Schools system, whose executive director lived in the same apartments as a child.
"Some of my fondest memories of high school are grounded in my walk across the street to school,'' Dr. Bobby White said in an email response to The Daily Memphian.
"... And to think 30 years later they will be full of families just like mine. I am so excited to be able to serve alongside The Works. More importantly, we are excited to serve the families who will reside in those apartments and provide the students with a quality education,'' White said. 
Frayser Community Schools includes Humes Middle School and Westside Middle School.
"The community will thrive as a result of this partnership," he said.
ArchInc. has designed the renovation and Montgomery Martin Contractors will do the construction.
Archie Willis III founded ComCap Partners, which provides expertise for financing and real estate developments.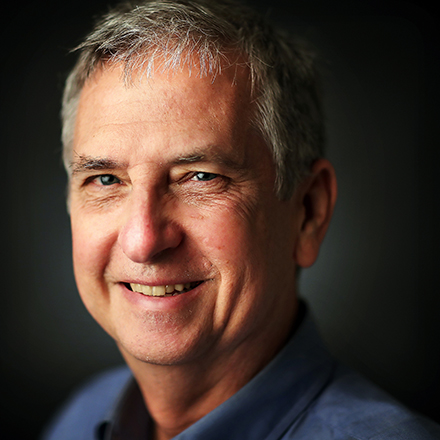 Tom Bailey
Tom Bailey covers business news for The Daily Memphian. A Tupelo, Mississippi, native, he graduated from Mississippi State University. He's worked in journalism for 40 years and has lived in Midtown for 36 years.
---