Supply chain innovation team pushes forward despite setback
The Memphis area's intermodal container traffic continues to struggle with seasonal bottlenecks attributed to an occasional glut of containers and an unbalanced supply of equipment to move the containers.
But a Memphis supply chain innovation team organized as part of a Federal Maritime Commission initiative last year isn't giving up hope that better coordination and shared equipment can smooth the flow of goods.
The innovation team's effort to expand an intermodal chassis pool serving all customers ran into a snag recently when two major chassis providers, TRAC Intermodal and DirectChassis Link Inc., declined to participate at this time.
The team tried to get TRAC and DCLI to participate in a pool of inter-operable container chassis alongside the Mid-South Consolidated Chassis Pool, a nonprofit formed about five years ago to ensure a more even supply of lower-cost, high-quality chassis.
The Journal of Commerce reported last week that TRAC and DCLI executives said the time wasn't right for them to join an inter-operable chassis pool. Executives at the two companies said they believed inadequate forecasting of container volumes was responsible for bottlenecks that hit Memphis and other intermodal hubs the past two winters.
A TRAC Intermodal official told The Journal of Commerce the company saw demand in Memphis spike to nearly 3,000 in January from the usual 1,000. About 2,000 TRAC chassis were left idle in Memphis after the surge was over.
Donna Lemm, executive vice president of sales at Memphis-based IMC Companies, said the innovation team wasn't done with its push for a larger inter-operable pool.
"This is not over. This cannot be over," Lemm said. "The team is now meeting to work together on next steps. This is a long game. This is too huge a problem."
Lemm represented IMC on the innovation team, which also included Neely Mallory III, president of Mallory Alexander International Logistics, and Michael Symonanis, director of North American logistics for Louis Dreyfus.
The innovation team was an outgrowth of a supply chain initiative organized by Federal Maritime Commission Commissioner Rebecca Dye. Dye has been looking at structural and systemic obstacles to efficient flow of freight from seaports to inland ports and beyond, including lack of coordination among owners of containers, chassis and transportation modes.
Dye is expected to convene industry stakeholders in Washington soon to finalize her investigation of the issues affecting intermodal freight movements.
Dye came to Memphis on a fact-finding mission last year after a chassis shortage resulted in containers stacking up at some of the region's intermodal hubs. The Journal of Commerce said more bottlenecks occurred this January as a surge of imports hit Memphis and at least one railroad's intermodal hub ran out of chassis to move containers.
Lemm said the chassis-sharing arrangement being advocated for the Memphis area would test the concept for use elsewhere. "If we could sustain a model that works, we're a microcosm of the other inland hubs," Lemm said.
Memphis is a crossroads of intermodal activity, with the Union Pacific, Norfolk Southern, Burlington Northern Santa Fe, Canadian National and CSX railroads operating hubs that move containers between trains and trucks.
Lemm testified recently before a Senate Commerce, Science and Transportation subcommittee about the impact of chassis and container supplies on movement of U.S. agricultural products to overseas markets.
Testifying on behalf of the Agricultural Transportation Coalition, Lemm said the chassis shortage hit the cotton export market in Memphis hard a year ago.
"In the first quarter of 2018 agriculture exports in Memphis came to a screeching halt," Lemm said. "At the same time our importers were grounded and piled high at our rails due to this chassis shortage and compounded by weather."
Lemm asked for continued help from lawmakers "in creating programs that support continuity throughout the intermodal network connecting marine, rail, motor carrier, intermodal equipment providers and shippers."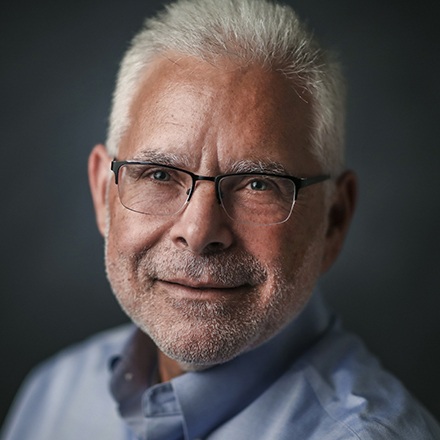 Wayne Risher
Business news reporter, 42-year veteran of print journalism, 34-year resident of Memphis, University of Georgia alumnus and proud father and spouse of University of Memphis graduates.
---