Urban Earth nursery changes hands
A family with deep roots in Memphis gardening has sold its Urban Earth garden center and related landscaping-design firm.
Greg and Carla Touliatos sold Urban Earth and Greg Touliatos & Associates at 80 Flicker to Brett and Leslie Norman.
Brett Norman, 42, has deep roots of his own in agriculture as well as Memphis. He grew on a Middle Tennessee farm where his father and grandfather would taste the soil to gauge its sweetness. Norman attended Rhodes College and spent the past five years in the agri-tech industry.
The property at 80 Flicker comprises 1.4 acres and a 6,212-square-foot retail building built in 1984. The Normans paid $550,000 for the real estate. The property is appraised at $310,600 for tax purposes.
Brett Norman said he's been looking for a local business to buy for three or four years. Owning and running Urban Earth will allow him to stay home more with his family, which includes an eighth grader and a third grader.
"I came to Rhodes (College) in the mid-to-late '90s, fell in love with Memphis, met a girl from Tupelo and we decided to raise a family here," Norman said.
Owning Urban Earth is "a big change for us as a family. It's something we're all committed to. We're excited about the future of the community at large but specifically Midtown and Downtown and the vibrancy," he said.
Urban Earth was opened in 2014 by the Touliatos family, which has been in the garden and landscaping business for decades. Greg Touliatos' father, the late Plato Touliatos, had operated Trees by Touliatos on Brooks Road near Memphis International Airport for years.
The parent company of Urban Earth has been Greg Touliatos & Associates, which provides landscaping design and services. The Normans bought both businesses and are keeping the staff of about 20 employees intact.
In 2013, Norman started his own agri-tech company, AgSmarts. He sold that business and more recently worked as business development director for California-based Trace Genomics, which provides DNA profiling of soil samples.
Norman is "a great guy," Greg Touliatos said. "I think he's going to do really, really well.
"Essentially, what Brett and his wife have done, they have bought my company and corporation," Touliatos said. "While going forward, the name 'Greg Touliatos' won't be part of the advertising. He's bought my company. He'll continue to landscape. He's kept my staff on and he's hired some high-powered and wonderful managers."
Before starting an ag-tech business, Norman worked as a corporate controller. The experienced helped Norman to analyze the purchase of Urban Earth. "I felt comfortable with what Greg built here," he said. "I got to know his key staff."
Norman expressed optimism for the nursery business because of the city's "macro-economics" and the "increased density everybody has pushed for," he said.
Urban Earth will continue to provide landscaping services and products for traditional yards, but increased density may mean that Urban Earth manages more planting containers placed in smaller spaces, he said.
His wife Leslie works as a nurse practitioner, but is a 50-50 partner with him in the business.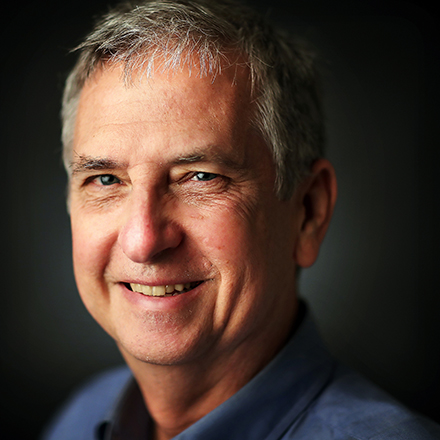 Tom Bailey
Tom Bailey covers business news for The Daily Memphian. A Tupelo, Mississippi, native, he graduated from Mississippi State University. He's worked in journalism for 40 years and has lived in Midtown for 36 years.
---