Could Memphis be the Silicon Valley of ag?
Back in December, if someone wanted a Caesar salad, they were out of luck. An E. coli outbreak linked to romaine lettuces out of California caused everyone from restaurants to grocery stores to throw it out.
"We're not recalling it just in Texas or Mississippi, but all of it because there's no way to track it," said Mark Pryor, CEO of local commodities software company The Seam, referencing the farm's decision to recall all products that may have come into contact with water from a contaminated reservoir.  
"Traceability and transparency throughout the supply chain is one of the most critical things going right now," Pryor said. "We have to be responsible as technology providers to bring that data to light and in ways that make sense."
Following the outbreak that infected more than 60 people across 17 states, Walmart, Kroger and other major retailers issued a directive to suppliers of leafy greens to use blockchain technology that will provide real-time, farm-to-store tracking.
The Seam and other technology companies, including IBM, are working to develop that technology.
"It's being built right here in Memphis," Pryor said.
Pryor's insights were part of a panel discussion Tuesday for members of SoundCheck, the Greater Memphis Chamber's young professionals' council, on the "Memphis Agboom." The event was held at Big Cypress Lodge inside Bass Pro Shops at The Pyramid. 
Agriculture is a $5 trillion industry that affects everyone, from the foods they eat to the clothes they wear. It has yet to be fully disrupted by technology or innovation, but that's about to change.
Data is driving the decision-making of many industries and it only makes sense to apply it to farming, said Pranav Tadi, director of corporate development at Indigo Ag, which is setting up its North American commercial operations headquarters in Downtown Memphis.
Boston-based agriculture technology company Indigo Ag's move to Memphis strengthens a local agriculture scene that dates back to the 1800s with the Memphis Cotton Exchange.  
The firm joins an active group of agriculture stakeholders including The Seam, ag venture development organization AgLaunch and a regional network of row crop farmers.  
Farmers make hundreds if not thousands of decisions in a given season — what kind of seed to plant; how much water to use? Traditionally, these decisions have been informed by history — my grandad used this seed or my neighbor sells this seed, Tadi said.
"No one has been able to take massive quantities of data that come off the field and turn it into useful and accessible information for farmers," he said.
Indigo Ag is applying science, technology and data analytics to make farming a more desirable and profitable career to keep up with future demand.
---
"Traceability and transparency throughout the supply chain is one of the most critical things going right now. We have to be responsible as technology providers to bring that data to light and in ways that make sense."
Mark Pryor, The Seam CEO
---
As efficiencies are being developed, AgLaunch is making sure farmers are brought in early enough to help develop new technology.
Too often, technology is developed on the coasts far from the Delta-region growers who will be using it. By the time a grower is introduced at the end of the production process, valuable insight can be lost, said Schuyler Dalton, director of Farmer Network & Entrepreneurship at AgLaunch, which makes early connections between entrepreneurs and farmers to ultimately yield better results for both.
"We work with technology companies and entrepreneurs to help farmers choose which one to work with to improve farm efficiencies, reach new markets and make more money," Dalton said.
By 2050, the world's population is expected to top 10 billion and will require 70 percent more food, with dwindling available farm land. Not only is the need for food increasing, so are expectations for quality.   
Consumers not only want to know their Caesar salads are safe, they are becoming more selective at the grocery store, opting for organic and sustainably-sourced options.
"The world is starting to say, 'Show me. Prove it. I want to see that this really was produced under sustainable best practices,'" Pryor said.  
John Butler, a fifth-generation farmer who serves as president and CEO of Agricenter International, said the local food movement gives producers a chance to connect and have an authentic conversation about what they should be raising.
---
TOM BAILEY: Indigo Ag bringing 700 jobs to Downtown Memphis
---
"I want to make sure you get what you want as long as you're willing to pay for it," Butler said.
Currently, a dozen eggs at the grocery store can range from 88 cents to $4.99. The higher-priced option comes from cage-free chickens.
"Who is driving that? The consumer," Pryor said.
While consumer patterns may change, one thing that is certain, Butler said, is the trajectory of farming and the ag industry.
"As to the conversation about how (tech) affects the industry, it will absolutely define it," he said.   
Pryor encourages entrepreneurs and startups to consider relocating to Memphis.
"It's a great place to be a startup and see what you can do to advance agriculture right here in Memphis," he said.
And as Dalton put it: "Agriculture is so much more than hanging out on a tractor."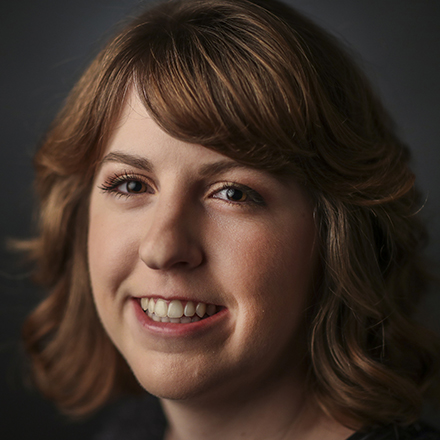 Michelle Corbet
Michelle Corbet covers business for The Daily Memphian. Prior to, she was a reporter at the Memphis Business Journal. A native Memphian and University of Memphis graduate, Michelle covered business in Conway, Arkansas after college. Michelle got her start covering business as an intern at The Commercial Appeal.
---