'Noah's ark': 'Monstrosity' or lifeboat?
Detractors derisively call the new townhomes "Noah's ark" – among other names – because the long, three-story building dwarfs the surrounding Midtown bungalows.
But the biblical reference could allude to the rescue that such sustainable design – with its heat-deflecting metal roof and density – offers a world where icebergs and species are melting away.
Either way, the heat is on as construction nears an end for the four attached townhouses at 2112 Jefferson, just north of Overton Square.
Developer/builder Laurynas Petrauskas goes before the Land Use Control Board on Thursday seeking approval for a similar townhouse development across the street, at 2115 Jefferson.
A lot of concerned neighbors will be at City Hall at 10 a.m., too, judging from the 35 opposition emails to the Office of Planning and Development.
'In character' with neighborhood
City planners recommend approval, saying the new and planned townhouses are "in character and comparable with the existing development in the neighborhood."
That's largely because the townhouses are on the part of Jefferson, west of Cooper, which is zoned for multifamily and already is lined with duplexes, quadplexes, apartment complexes, fences and even the back of the Turner Dairy plant.
But nearby, just east of Cooper, Jefferson and other streets turn into a leafy neighborhood of more expensive, better-kept houses zoned for single-family homes.
Those residents can't help but see the towering townhouse buildings across Cooper.
Stinging comments
Individuals as well as the Midtown Memphis Development Corp. and Midtown Action Coalition oppose approval of a preliminary subdivision plan for Petrauskas' second townhouse building.
Excerpts from some of the comments:
Josh Woods: "Unmissable scar."
Kathryn Le Laurin: "Eyesores … ugly, cheap."
Mark Morrison: "Completely out of scale."
Corinne Adrian: "Their monstrosity."
Dan Spector: Planned "by an ego-driven architect and builder who thinks it'll be great if his creation fights the older built environment."
Dr. Emily Graves: "Will stand out as an eyesore (or an airplane hangar, or a warehouse, or Noah's ark, a storage facility …").
Houston Winbigler: "An abomination."
Josh Friedl: "Eye blinding."
Nemmie Null: "Hideous."
Roy Tamboli:  "Unimaginative, cheaply built."
Cynthia Walker: "One of the most DISRESPECTFUL buildings I have seen in a residential neighborhood."
Cathy Evans: "Heart breaking."
Absorbing the criticism
All of which is hard to hear for the up-and-coming architect who, with his firm, designed both sets of townhouses.
"I'm not used to this sort of thing," Jason Jackson said. "… We didn't foresee so much negativity coming out."
This is the same architect who was honored last month as one of just 22 architects in the U.S. receiving the 2019 Young Architects Award from the American Institute of Architects.
The principal at brg3s has designed high-profile buildings including the Memphis Slim Collaboratory in Soulsville and the Simulation Center at the University of Tennessee Health Science Center. Judges called him a "citizen architect" because of his contributions to Soulsville master planning and work on the Memphis 3.0 comprehensive plan.
---
TOM BAILEY: Memphian one of 22 receiving 'Young Architects Award'
---
The harsh criticism has driven Jackson to cruise by the site and surrounding neighborhood daily, studying and re-studying. "I'm going every morning, looking at it over and over again, studying to see if there's anything I would want to have done differently," he said.
His conclusion: "I feel like it's a positive development. … It could have looked like a lot of things. We could have come in and had a completely different idea of what that building should look like. But it's important for Memphis to encourage and continue creative architecture, creative infill.
"I've seen these cookie-cutter, print-out developments you see all over the U.S.," he said. "That to me is more of a detractor to a sense of place than something that is unique and different.
"Yeah, it's different. This is 2019 and 2020 Memphis. What does creative, authentic infill look like now? To me, this is what it is," Jackson said.
An architect never wants to make people angry with architecture, he said. "We only want to do positive things that are embraced by the community.
"I don't want to apologize for the architecture. I think it's good. But I kind of want to apologize for making people angry."
The scale and design
The building at 2112 Jefferson is strikingly bigger than the homes around it. The contrast results from the townhouses being the first of more to come for the part of the Overton Square neighborhood zoned for urban multifamily, Jackson said.
"I think (opponents) see it as setting precedent for types of development that could happen on the other side of Cooper," he said. "That's not the intent of this. It is meant to be creative and more dense infill in this particular area of Overton Square."
He prefers not to label the design of the buildings as "contemporary" or "modern."
"It is creative," he said. The roof is metal, for example, because that's the most energy-efficient material.
The buildings are tall in part because parking is available on the ground floor. But that space is flexible. The open carport can be used as a patio instead. The enclosed garage has doors of wood and glass so the garage can be used as another room, like an office or studio. The living rooms and kitchens are on the second floors, and the bedrooms are on the third floors.
"This was about adding new amenities for folks that are living differently," Jackson said.
Those in favor
Not everyone is opposed. Eight people sent supporting emails to City Hall. Among them:
Will Sharp: Petrauskas' properties around Midtown are "well thought-out and look great."
Jerry Beuzieron: "A perfect addition to our neighborhood."
Cameron Taylor: "Interesting and clever use of (not inexpensive) materials. … Unique, modern style that works well in that location."
Virginia Sharp of Hobson Realtors: 2112 Jefferson "is already generating interest and excitement" from house hunters.
The list price for the townhomes will be about $300,000.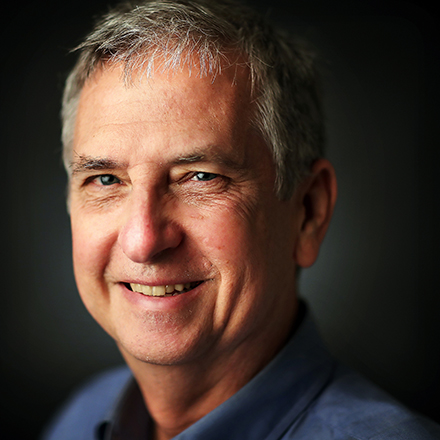 Tom Bailey
Tom Bailey covers business news for The Daily Memphian. A Tupelo, Mississippi, native, he graduated from Mississippi State University. He's worked in journalism for 40 years and has lived in Midtown for 36 years.
---