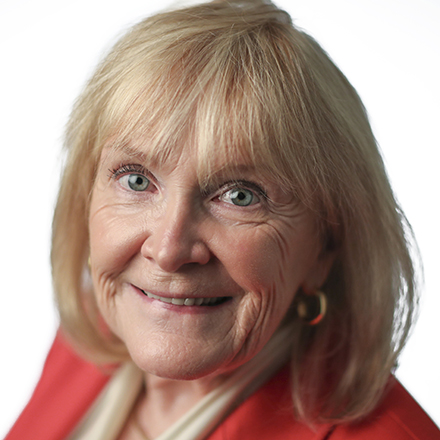 Mary C. McDonald
Dr. Mary McDonald, nationally acclaimed speaker and author, is Founder and CEO of MCD Partners, a National Consulting Firm specializing in leadership development, strategic planning, and education. For information, visit MCD-Partners.com.
Seize the Day: Laundromats join child literacy campaign
At 9 a.m. on Monday, the Suds Laundry on Waring Road in Berclair was filling up with people from throughout Memphis and Shelby County – people representing county government, several nonprofit organizations, folks from the neighborhood, and family and friends of those about to celebrate a groundbreaking event. It was the ribbon cutting of the third Pinwheel Playroom, and the first one located inside a for-profit business.  
Pinwheel Playroom is the vision of Katherine Baldwin Bryan, program officer at the Urban Child Institute. She had the idea several years ago to promote literacy and parent-child engagement in reading by creating a program to achieve that goal, and house it where parents have to spend time, and children get bored. For families with limited resources, laundromats are one of those places.
A leader in child advocacy, the Urban Child Institute is dedicated to promoting the education, health and well-being of Mid-South children. "We pursue this goal," Bryan said, "by partnering with and supporting organizations and groups that focus primarily on these same goals. Taking a literacy engagement like this outside a traditional agency and putting it in a neighborhood business is a win-win, especially for the children."
Elizabeth Wilson, the new owner of Suds, shares that vision and those goals. Her laundromat is bright, well-lit and welcoming, and speaks to her respect for all who come there. In addition to the newly created Pinwheel Playroom, a cozy, well-stocked reading nook for children, she has bookshelves and comfortable seating for the adults, too.
"Doing the laundry should be a pleasurable experience," Wilson said, "and a productive and educational use of time for adults and children while they wait. We want to be a business for the community."
County Commissioner Reginald Milton was among those at the ribbon cutting. He knows the importance of encouraging literacy in our community by making these programs accessible where people gather. As executive director of the South Memphis Alliance, a nonprofit that provides social services to South Memphis, he put in the first Pinwheel Playroom in the SMA Laundromat, Social Suds Resource Center. He wanted to create a place that would enrich the lives of his customers, whose average income is just $15,000 a year, by providing additional resources.
 "When people are waiting 20 minutes for their clothes to be washed, 20 minutes for their clothes to be dried, it's a perfect opportunity to provide needed services," Milton says.
Along with UCI, Wilson and Suds also partner with Porter-Leath so that children accompanying an adult doing laundry would have access to educational books, puzzles and toys.  While caregivers wash clothes, children can play, read and then take home books provided by Porter-Leath's Books from Birth program.  
The Urban Child Institute and Porter-Leath are partnering to install several new Pinwheel Playrooms in the Memphis community in both nonprofit and for-profit settings. The possibilities of partnering with places where adults have a long wait for goods or services are limitless. And providing educational opportunities for children who accompany those adults to enrich that wait time for them is priceless.
---