Ducks Unlimited selects former Florida agriculture commissioner as new CEO
Memphis-based Ducks Unlimited announced Wednesday the appointment of the organization's new CEO, Adam Putnam.
Putnam will replace current CEO Dale Hall, who is retiring June 30. Hall will remain in place to help Putnam with the transition.
"I am going to retire from my position at DU knowing the organization is in very capable hands thanks to the hard work and diligence of our volunteer search committee," Hall said in a release. "They've truly picked a winner in Adam, and I can't wait to see what the future holds for both Adam and Ducks Unlimited."
Putnam has a bachelor's degree in food and resource economics from the University of Florida, has been awarded an honorary Doctor of Laws degree, and has served as a Rodel Fellow at the Aspen Institute.
In addition, in 2010, he was the E.T. York Distinguished Lecturer at the University of Florida. 
In 2011, Putnam created the Operation Outdoor Freedom program to honor the "selfless sacrifice" of the nation's disabled veterans. More than 4,000 veterans have joined Operation Outdoor Freedom events since its inception. 
In 2017, he was the first elected official awarded the U.S. Water Prize from the U.S. Water Alliance as a result of his leadership in water policies. The award celebrates "innovative and sustainable approaches to water issues and highlights individuals tackling our nation's greatest water problems."
Putnam's most recent role was commissioner of agriculture for the state of Florida, where he served in one of four statewide elected positions and led the nation's largest state department of agriculture and consumer services. He was responsible for the management of 1.3 million acres of state forests, running the state Energy Office, and directing the state's school nutrition programs.
As commissioner of agriculture, Putnam was a "strong advocate for Florida's water resources," and during his tenure, he expanded Florida's best management water practices program through which farmers "voluntarily adopt measures to reduce their water use" and "minimize the use of nutrients that, in high volumes, can negatively impact the environment." 
Prior to serving as commissioner, Putnam served five terms in the U.S. House of Representatives.
"My vision for DU is to bring together conservation-minded folks from all walks of life, whether they're farmers, city-dwellers, veterans, biologists, hunters … anyone who has a connection to landscapes, which is everyone," Putnam said. "If we are going to fill the skies with waterfowl, we must build a coalition of people who believe waterfowl-filled skies matter. We need to work together to reach a common goal of healthy wetlands and abundant water for wildlife, people and their communities across North America."
Putnam will begin his role as CEO April 1.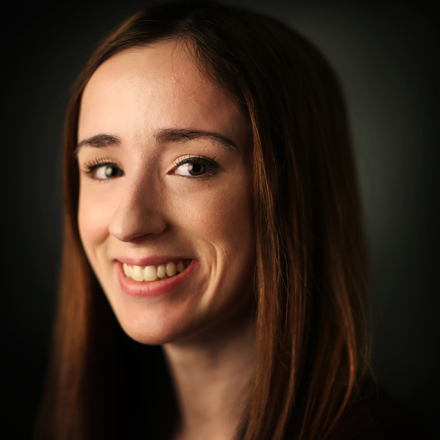 Natalie Martin
Natalie Martin is a Memphis native and 2018 graduate of the University of Memphis. She worked at The Daily Helmsman, the U of M's student newspaper, for a year as a reporter and a copy editor and has been published in Memphis Magazine. She is a reporter for The Daily Memphian.
---