Explore Bike Share nets new support from FedEx, city
FedEx and the City of Memphis have committed new financial backing to Explore Bike Share, the nonprofit bike-sharing service that rolled out last May.
The Memphis-based shipping giant committed $150,000 over three years, and the City Council recently approved giving $75,000 a year for four years from fees on Bird and Lime electric scooters.
The funds are intended to support ongoing operations of Explore Bike Share, which has an operating budget of about $1.2 million a year, executive director Trey Moore said. The operating budget doesn't include capital expenses of bicycles and equipment.
Explore Bike Share launched with 600 bicycles stationed across Downtown, Midtown and South Memphis, and plans to add 300 bicycles and expand into the University of Memphis area this year.
Moore said the nonprofit's business model "isn't built on user-generated revenue and donations alone – corporate sponsorship and civic support is vital to our success and growth."
"Welcoming FedEx on our list of ever-growing corporate partners is a seal of approval, and their endorsement is a point of pride. By investing in Explore Bike Share, they've further invested in Memphis," Moore said.
The council-approved contribution will come from the city's shared mobility ordinance revenue, which is expected to generate $200,000 a year. The ordinance requires electric scooter sharing systems Bird and Lime to pay the city $1 a scooter a day.
"For a city as geographically large as Memphis, additional first-mile and last-mile commute options augment our existing transportation landscape," said council Chairman Kemp Conrad, who championed the electric scooter ordinance last year.
"We're a big believer in Explore Bike Share's nonprofit mission; and with the addition of for-profit companies Bird and Lime, and the deal we negotiated with them, we now have a new revenue source to reinvest in and advance our city's infrastructure." Conrad said.
Suzanne Carlson, vice chair of Explore Bike Share's board and program manager of Innovate Memphis, said the city deserves credit for helping bike share expand its offering of affordable, healthy transportation options for Memphians.
Explore Bike Share has taken data from its first year of operation and used it to guide redeployment of the fleet around the coverage area. Moore said officials learned the system needed smaller docking stations in more locations.
"We've gained an incredible amount of knowledge during our first year of operation, both logistically and culturally," Moore said.
"We've been working with our community partners to bring a new level of access to and engagement with Explore Bike Share, and with support from both corporate and governmental leadership, we are confident we will deliver," Moore said.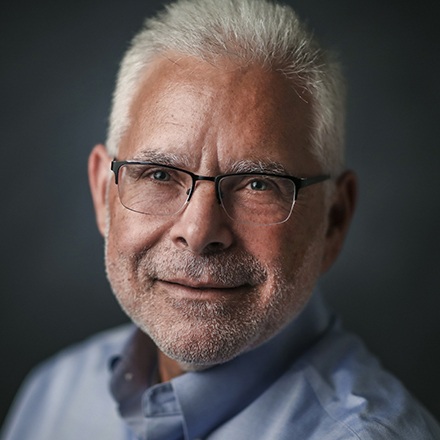 Wayne Risher
Business news reporter, 42-year veteran of print journalism, 34-year resident of Memphis, University of Georgia alumnus and proud father and spouse of University of Memphis graduates.
---