Former Memphis Sprouts employee suing for discrimination, retaliation
A former employee of Sprouts Farmers Market in Memphis and Germantown has filed suit against the Phoenix-based grocer for discrimination and retaliation.
The plaintiff, Maya McKenzie, alleges the company fired her based on her gender, race, pregnancy and in retaliation for complaining about sexual harassment, causing her lost wages and benefits, emotional stress and embarrassment, as well as damage to her professional and personal reputation.
"Sprouts' culture is based on respect and dignity for everyone, and while we do not comment on pending litigation, we can assure you that we take these matters very seriously," said Diego Romero, a Sprouts spokesperson, on Thursday. "Our team is actively investigating the matter and will respond in the best interest of our team members and customers."
McKenzie's complaint against Sprouts Farmers Market and SFM LLC was filed March 12 in the U.S. District Court of West Tennessee, Western Division.
The complaint requests a jury hearing and for her to receive back pay, lost benefits, compensatory and punitive damages (in amounts to be determined by the jury) and all costs, including expert witness fees and attorney fees.
According to the documents filed, McKenzie began working as an assistant manager at Sprouts' Germantown location in February 2017, but was transferred in May to help open the new East Memphis location. 
The East Memphis store, located at 576 S. Perkins Road, opened in July 2017.
At the new location, the regional grocery manager regularly made "unwelcome and suggestive remarks" to McKenzie, including pulling her personal number from the office directory and inviting her to go to the strip club with him in June 2017, the complaint alleges. She declined the invitation. The complaint alleges the regional grocery manager and regional director had told McKenzie they visit strip clubs while traveling for work.
In June 2017, McKenzie was promoted to vitamin manager. Around that time, she became pregnant, something that she did not disclose to Sprouts.
According to the complaint, McKenzie had a miscarriage at work on or around July 12, 2017, due to the demands of her job. She took two days off, telling human resources the miscarriage was the basis of her leave, the complaint states.
The regional grocery manager was appointed interim regional vitamin manager in September 2017, becoming McKenzie's direct supervisor.
In October 2017, the complaint alleges, the interim regional vitamin manager offered to pay McKenzie's car note in exchange for sex. McKenzie declined. During the same conversation, the interim regional vitamin manager said that they felt that they had hired too many black people at the East Memphis location.
The complaint alleges the interim regional vitamin manager and regional director often stated the store hired too many "Memphis people," which was a code to mean black employees. The interim regional vitamin manager said the store was failing, which he attributed to too many black employees and said they were planning to "white out the store," according to the complaint.
The complaint states Sprouts fired at least 10 black employees over the course of the following year.
In November 2017, the complaint alleges, McKenzie reported the interim regional vitamin manager's inappropriate behavior to a store manager who had been hired in October. The new store manager immediately reported the matter to senior personnel in Arizona.
After the report, the complaint alleges, a human resources representative flew from Arizona and met with McKenzie, as well as the interim regional vitamin manager and regional director. In late December, Sprouts hired an accounting employee from Arizona to serve as vitamin regional manager, serving as McKenzie's new direct supervisor, according to the filing. From that point, McKenzie's complaint alleges, the vitamin regional manager "began a campaign of retaliation against McKenzie that continued until McKenzie's termination," such as criticizing McKenzie's business decisions.
McKenzie discovered she was pregnant on March 2, 2018, and immediately notified her supervisor, according to the documents. McKenzie said she would be unable to perform heavy lifting and would need time off for doctors' appointments because her pregnancy was considered high risk due to her past miscarriage.
McKenzie was denied accommodations at work, her hours were decreased, but her demands increased, the filing states.
On May 23, 2018, the filing alleges that the vitamin regional manager and a store manager requested to meet with her in the store's cash office and that the store manager placed two corrective action plans on the counter. According to the document, Sprouts' policy forbids write-ups outside of the management office and for two corrective actions to be administered simultaneously, since it only takes three for an employee to be fired.
McKenzie refused to sign the corrective actions, clocked out and called human resources. According to the filing, human resources suggested McKenzie go on short-term disability to relieve her stress and that so that she could keep her insurance. McKenzie went to the doctor the same day to get her blood pressure checked; she got dizzy and began to see spots in the office, the filing states. She returned to work May 25, her last day of work, since her short-term disability request was approved.
On June 1, 2018, McKenzie filed a charge against Sprouts Farmers Market with the Equal Employment Opportunity Commission and on June 13, she was issued a Right to Sue notice from the EEOC, the filing states.
McKenzie gave birth on Nov. 12 and had to remain in the hospital for five days afterward. According to the filing, McKenzie was supposed to return from short-term disability on Nov. 21, but she had requested it be extended so she could tend to her newborn. Her extended leave request was denied, according to the filing.
On Dec. 13, McKenzie received paperwork from Sprouts terminating her employment, the filing states.
McKenzie is being represented by Donati Law PLLC. Attorney Robert Donati said the firm has no further public comment beyond what is in the complaint.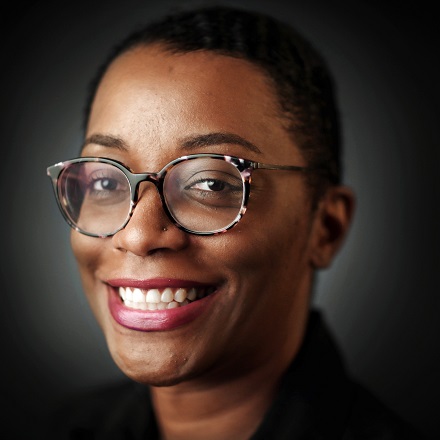 Elle Perry
Elle Perry covers arts and culture and other news for the Daily Memphian. She is a native of Memphis and a two-time graduate of the University of Memphis. Elle previously worked for the Memphis Business Journal and has written for publications including The Memphis Flyer and High Ground News.
---