Mayor: New brewery to boost North Memphis neighborhood
Not all of Memphis feels the benefits of new development and investment, Mayor Jim Strickland acknowledged Friday.
Which is why he was especially pleased to participate in a groundbreaking ceremony for Grind City Brewing Co.
The $11 million development involves the renovation of a vacant manufacturing plant at 83 Waterworks in North Memphis.
Driving north on North Second from Downtown's Pinch District, a motorist passes through revitalized Uptown with its newer homes and polished streetscapes. But beyond Uptown, there's another half-mile marked by chain-link fences, barbed wire, littered roadside and boarded-up structures before the turn-off to the future brewery.
"I often say 'Memphis has momentum,'" Strickland told the crowd before grabbing ceremonial shovels with brewery developer Bill Seely, his son Hopper Seely, brewery president, and others. "No doubt, you can drive down Midtown, Downtown and other parts of town and you can see it.
"But not every neighborhood is feeling that momentum…," Strickland said. "This is a neighborhood that probably hasn't seen significant new investment for decades. And that's what makes this exciting."
He noted that the brewery should create "60 or so" jobs over the next five years. "Maybe some folks who live here in this neighborhood can walk here to their employment," Strickland said.
Bill Seely, president of Varsity Spirit, told the crowd that he and his son picked 83 Waterworks "because we wanted an area where we could do good in."
The project is receiving financial help from several local government sources.
The Downtown Memphis Commission has provided a $55,000 matching grant to help transform the façe of an existing metal warehouse with a row of five large, garage-style doors, Hopper Seely said.
And the Community Redevelopment Agency has approved $635,000 in funds from an existing tax revenue financing (TIF) district to help with exterior work that includes landscaping, a parking lot and a deck.
Before the ceremony started, Bill Seely led Strickland to the property's east side and pointed to a large ravine that severs any direct access to the brewery site from North Second. Waterworks Avenue had extended from North Second to the property until a fire in the 1970s destroyed a bridge over a railroad spur, he said.
"What we propose is back-filling this and putting the road over the top of it," Seely told Strickland.
The same repaired road would also provide access to the north end of a large mixed-use development that is anticipated to be proposed by other developers.
Only indirect access is available for the brewery site now. Motorists must enter the adjacent Bunge Grain elevator property and use an easement across its property to reach the Seely's property.
The Seelys are counting on the city to restore direct access. "Waterworks is kind of a tipping point for all of Uptown," Hopper Seely said. "It will give access to other properties and our property."
The taproom will open to the public only after Waterworks is extended onto the property, Seely said. But the brewery should start brewing beer within a few months for wholesale distribution.
"We'll have a few beers on the shelves out of the gate, but brew 16 beers at a time," Hopper Seely said.
Asked to describe the beer, Seely responded, "Drinkable."
The company's slogan is "Taking care of beerness."
"We want you to enjoy every flavor of beer. We want to be the beer you buy a case of," he said.
The site is set on a hill with clear views of Downtown buildings, Bass Pro Shops at the Pyramid, and the Hernando DeSoto Bridge. Before the ceremony, Strickland walked over to the west side to see how much of Wolf River Harbor he could see. 
The harbor is far below but a few hundred yards away, separated from the brewery's backyard by the CN Railroad's double-track and a concrete levee.
Grind City will build a two-story deck to enhance the views.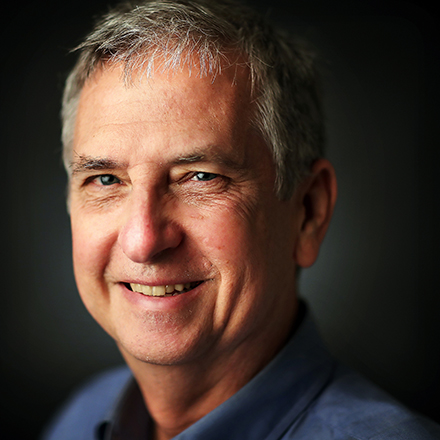 Tom Bailey
Tom Bailey covers business news for The Daily Memphian. A Tupelo, Mississippi, native, he graduated from Mississippi State University. He's worked in journalism for 40 years and has lived in Midtown for 36 years.
---