Amazon wage increase could drive Memphis warehouse pay higher
Amazon's move to pay at least $15 an hour could have a ripple effect on Memphis wages that are near the bottom nationally in the transportation and logistics sector.
Amazon represents only a tiny sliver of Memphis's outsized warehouse and distribution industry, but competition for a shrinking pool of workers could force the increase to spread.
Amazon said Tuesday it would increase its minimum wage effective Nov. 1 and also seek congressional support to increase the federal minimum wage, which has stood at $7.25 for nearly a decade.
"We listened to our critics, thought hard about what we wanted to do, and decided we want to lead," Amazon founder and chief executive officer Jeff Bezos said in a release Tuesday. "We're excited about this change and encourage our competitors and other large employers to join us."
University of Memphis associate professor Elena Delavega says Amazon's move puts pressure on other companies to sweeten wages.
 "What Amazon has done, it has essentially positioned itself as a leader in the minimum wage movement and a leader in the market for worker's rights, and that's hard to beat. I think it will put the kind of pressure we want on the minimum wage, and that's great," said Delavega, who studies poverty issues as associate director of the Benjamin L. Hooks Institute for Social Change.
John Gnuschke, director of the Sparks Bureau of Business and Economic Research at University of Memphis, said, "The competition for high-quality workers will force other employers to raise wages in response to Amazon's actions.  Most employers rapidly increase wages above the minimum.  Only entry level employees start at the minimum.  The Amazon decision will elevate the wage scale for all employees."
Memphis businesses and workers have a lot at stake in discussions of higher wages, considering that more than 72,000 people work in the area's transportation and warehouse sector.
Neely Mallory III, chairman of the Greater Memphis Chamber Regional Logistics Council, said Amazon's wage increases may cause other logistics providers to increase pay so they can fill jobs during the current tight labor market.
"For all of these people that are talking about ramping up (to fill holiday orders), they're probably going to have to react with dollars to fill the positions that need to be filled," Mallory said.
Longterm, it could result in a move toward greater automation to replace jobs that are currently being done manually, said Mallory, president of Mallory Alexander International Logistics. Eventually, automation could help offset a shrinking number of available workers, he said.
"I'm not concerned about automation putting everybody out of work, but I am concerned that by raising the price of the cost of labor, it will have people look hard at what they can do via automation to make their operations more efficient," Mallory said.
Commercial real estate firm CBRE found Memphis was one of the most affordable markets in the U.S. for transportation and logistics in 2017.
The Memphis sector's average wage was $12.62 an hour in 2017, up 10.4 percent from 2013, but still on the low end of a national range of $12.41 to $16.48 an hour, according to a CBRE labor market study released in September.
CBRE said the percentage of Memphis workers in the transportation and warehouse workforce is 11.7 percent of the total workforce, compared to 5.4 percent among other U.S. regional logistics hubs.
Amazon said last week it was hiring 1,500 in Memphis: 800 full-time positions for a distribution center and 700 part-time jobs for what's described as a "sortation center."
The $15 minimum applies to full-time, part-time, temporary, including people hired by staffing agencies, and seasonal workers, Tuesday's announcement said. It said the higher wage would benefit more than 250,000 Amazon employees and more than 100,000 seasonal employees during the coming peak period.
Amazon has recently made inroads in the Memphis area with a $72 million "receive center" at 3292 Holmes and a $10 million renovation of a 400,000-square-foot warehouse at 5155 Citation Drive. Amazon committed to a minimum wage of $12.83 an hour when it won a property tax abatement last October for the facility on Holmes.
The Economic Development Growth Engine of Memphis and Shelby County, which granted the tax break, requires employers to pay at least $12 an hour in jobs that are counted under its incentive program.
Delavega said Amazon's announcement was a brilliant public relations play that should advance the push toward a living wage nationally.
"I do think it was a brilliant PR move because they did it first. Now everybody else may follow. FedEx may do it, but they're not going to be the first. They're going to be a follower," Delavega said.
By comparison, the starting wage at the FedEx Express world hub in Memphis is $13 an hour for handlers and $13.80 an hour for material handlers, the company said in an August posting about an upcoming job fair. FedEx employs about 11,000 at the Memphis hub.
Delavega said Amazon is moving in the right direction, but there are two other key considerations in the minimum wage or living wage discussion.
 "We definitely need the living wage, but we also need it to increase each year, and we need it for full-time, year-round work," she said.
Living wage advocates believe minimum wages should be automatically indexed to inflation and adjusted annually to reflect increases in the Consumer Price Index.
And unless a worker is getting the living wage for at least 2,080 hours a year, the worker is not able to financially support a family, Delavega said.
Delavega estimated the true living wage in the Memphis area, enabling a worker to support a family of four in a middle-class lifestyle, is in the range of $17 to $18 an hour, assuming full-time, year-round work.
Memphis area warehousing and distribution facilities by some estimates will add 17,000 to 22,000 seasonal workers for retail's holiday peak season.
"Those jobs can't be filled unless there's a large number of unemployed workers," Delavega said. "The only reason they're available is they're unemployed."
Memphis area unemployment was 4.4 percent in July.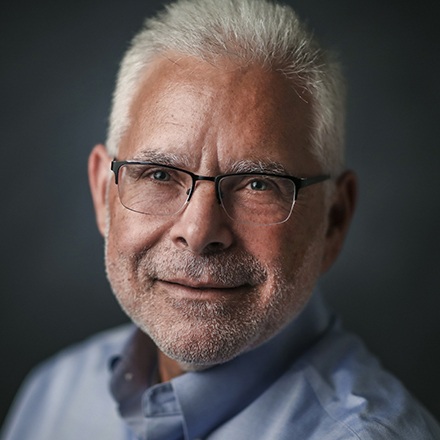 Wayne Risher
Business news reporter, 42-year veteran of print journalism, 34-year resident of Memphis, University of Georgia alumnus and proud father and spouse of University of Memphis graduates.
---