Workplace wellness shifts from weight loss to mindfulness
The last slide of the presentation was the Mississippi River rising to near-devastating flood levels, framed by an equally inspiring sunset over the water.
"If your mind automatically gravitates towards the flood, try to be one of those who looks at the sunset," said licensed social worker Melissa Wilkes.  
As one of the speakers at The Daily Memphian's Healthy Workplace Seminar Thursday, Wilkes, who serves as director of CONCERN Employee Assistance Program Services, a division of Baptist Memorial Health Care Corp., advised employers to start with their own personal perspective.
"Focus on the positive. It's not always easy," she said. "You want to fireproof things because life is going to happen, stress is going to come, but when things do happen, you are ready. You are already looking at each of those situations in a positive light."   
As topics such as mass shootings, drug epidemics and suicide have come to the forefront of society, the concept of workplace wellness has increasingly focused on mental and emotional health.  
---
Michelle Corbet: Prevalence of suicide increases mental health 'first aid' training
---
"The whole wellness community is changing from the old smoker surcharges and 'biggest loser' competitions to a more comprehensive process that includes mental health, career well being, mentoring programs, tuition reimbursement, financial well being, 401(k) allocation, more time off … and community involvement," said Tim Finnell, founder of employee benefits consulting firm Group Benefits LLC, which sponsored Thursday's event at the Brooks Museum of Art with RJ Young and Commercial Bank and Trust Co.  
In a recent survey, Methodist Le Bonheur Healthcare found associates want more mental health support, a more personal approach to wellness, and a consistent culture of wellness.
"What this means to us is the top-down approach. It's definitely more than (return on investment). It's making sure snacks in the meeting rooms aren't always chips," said Breanna Radtke, manager for wellness and retirement at Methodist Le Bonheur Healthcare.
Employees also want more technology, with 73% of surveyed associates saying they want a wearable step-tracking device.
BlueCross BlueShield of Tennessee is seeing a tremendous amount of engagement with a new digital weight loss program, where participants are given a FitBit and a Bluetooth scale. They then join an online community similar to Facebook for accountability.
Historically, all of BCBS' programs have been over the phone, but they are now incorporating video, text and digital platforms.
In the next month, CONCERN is also launching telehealth counseling services for employees or members of their household who are unable or do not want to walk into a counselor's office.
"We really support the member as a whole," said Missy Brumlow, principal product manager at BCBS of Tennessee. "How do we get that member engaged in their own health to make changes for themselves? Not just that if they go online and complete a form, they get a $25 gift card."  
Methodist still implements a tobacco surcharge, but allows employees to drop it if they quit or even just meet with a health coach about quitting.  
The word "tobacco" in the cessation policy was recently changed to "nicotine," so that it would also apply to vaping and e-cigarettes, Radtke said.   
When it comes to illicit drugs, employers have historically automatically fired employees for failing a drug test, but companies are starting to adopt more relaxed policies.
---
Michelle Corbet: Opioid summit classifies addiction as brain disease, public health crisis
---
One of the newest companies that signed on with CONCERN needed a drug-free workplace to get certain contracts.
In the event of an accident or if a random drug screening comes back positive, having CONCERN in place to assess what care the employee needs, which could range from full rehabilitation to an AA meeting, qualifies as a drug-free work place.
It also enables the employees to get help with what could be a substance abuse disorder before being terminated.  
Methodist and BCBS of Tennessee both talked about employee wellness programs. However, Wilkes said, employees who are on the verge of burnout likely won't join one of those programs.
"In the age of social media, people are the loneliest they've ever been. As a result, people are feeling depressed," she said. "That's why they aren't coming to work or being as productive."
---
Michelle Corbet: Area employers make mental health benefits a priority for 2019
---
Mindfulness has become a hot topic this year, as a way to combat feelings of anxiety and depression.
Essentially, mindfulness encompasses coping techniques, such as deep breathing, that lower anxiety or high blood pressure, Wilkes said.  
"It could be yoga poses or meditations," Radtke said. "You need to go through a series of techniques to find what works for you to feel you are in control of the situation."
Methodist has offered an intensive eight-week mindfulness program since 2014.
"I've heard of people getting off their blood pressure medicine or getting on an airplane for the first time," Radtke said of participants.
The program's director recently told the hospital system to start tracking how many employees are seeking care for anxiety.
"You need to look at claims for anxiety medications because this anxiety epidemic is going to hit you hard," Radtke was told.  
While workplace wellness is still rooted in physical health and ROI, more and more companies are beginning to take a holistic approach.
"We're not just focused on physical health. Emotional, spiritual, and financial well-being all build on one another. They are intertwined," Wilkes said.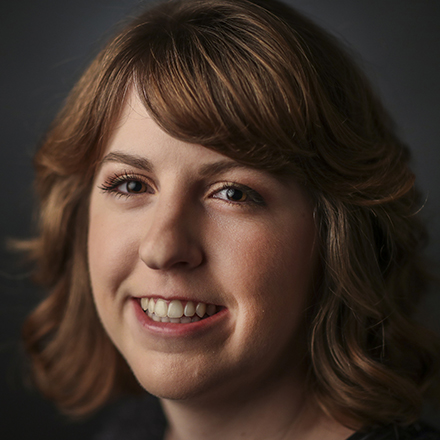 Michelle Corbet
Michelle Corbet covers business for The Daily Memphian. Prior to, she was a reporter at the Memphis Business Journal. A native Memphian and University of Memphis graduate, Michelle covered business in Conway, Arkansas after college. Michelle got her start covering business as an intern at The Commercial Appeal.
---