'Senior' prom stirs memories for those with dementia
When the Beverly Brothers started to play an Elvis Presley classic, hands clapped together and hips started to sway from side to side. "I'm all shook up," the room sang in unison.
The chart-topping music of the day is the soundtrack of any high school prom. For the attendees of Page Robbins Adult Day Center's 10th annual "senior" prom that meant Elvis and the Everly Brothers.   
"He's a good dancer," Elise Williams, 75, said of her husband, Chuck Williams, 75.
"I took her to junior prom in high school in 1961, so I thought I'd better not miss this one," Chuck said, admitting he forgot to get a corsage this time.
Elise has early stage Alzheimer's, a form of dementia that impairs memory and other cognitive abilities, so she comes to the day center two days a week to keep her mind sharp through cognitive expansion activities.   
When asked which activities she enjoys most, Elise said, "All of them. I have friends everywhere here. We stick together and have a lot of fun."
This spring, senior citizen centers across the city are holding proms as a reminder of past celebrations and an opportunity to bring joy to those whose memories may be fleeting.  
In dementia patients, the ability to remember music is one of the last parts of the brain to be affected.
"A lot of people really enjoy having music played from their generation," said Dr. Sonal Mehr of the Geriatrics Group of Memphis. "It will trigger certain memories and things they remember from their past." 
For those who enjoy special attention such as getting ready, the prom can trigger memories from past occasions, such as holidays or special events.  
Page Robbins' prom is also a learning opportunity for members of the Health Occupations Students of America Club at nearby Houston High School.  
"It's hard to talk at first, but when you get them out on the dance floor, it is a joy and a blessing to see their faces light up," said Houston High senior Angela Jo, who plans to go into oncology or cardiology.  
Health science teacher and HOSA adviser Danita Mullings says spending time with people who have dementia sharpens students' communications skills.
"A patient with Alzheimer's could be fine today, but tomorrow they don't remember who you are," Mullings said. "These experiences teach (students) how to respond in different situations."  
Mehr says people with dementia should be treated the same way as before their diagnoses.
"Treat them like nothing is different about them," she said. "Show them respect and just caringly talk to them. When I go to the nursing home, I say, 'Hi, how are you?' Or an 'I love you' brings a huge smile to their face."  
The adult day center fills its clients' days with activities such as art, games, puzzles and other activities.
Executive director Herbie Krisle said some have asked, "Why do you do this when they aren't going to remember them?"
Krisle says it's all about having fun and enjoying the moment.
"With many types of dementia, more recent memories are lost but older memories are still intact," Krisle said. "They may still remember college or community dances, but not necessarily who brought them to the center that day. (Prom is) a high-level activity and fun, while also providing an opportunity for reminiscing."  
Keeping dementia patients engaged and active will help them retain the memories they have.  
"In different stages of dementia, it's always good to have a schedule or have something planned," Mehr said. "If you don't, and your mind is not pushed, you tend to sit or sleep and that de-conditions every part of you — your body and your mind."
Meritan is hosting a communitywide "senior" prom as an active, social activity that will give seniors an opportunity to engage in the community.  
The Memphis-based social services organization, which delivers health and life services to vulnerable populations, encourages its home health aides to get seniors out into the community as much as possible.
"When they feel like they are part of the community, they will engage more in the community, which helps them feel less alone," said Chessie Biggam, development and communications coordinator for Meritan.
Many of the seniors Meritan serves do not have families who live nearby to engage the seniors and increase their mental, physical and emotional well-being.
"Some people have a stereotype of seniors that they don't have much to offer, but in Meritan's perspective they have more experience and wisdom," Biggam said. "Seniors are, to us, the most important because they have helped us create the economy and built the infrastructure we have now, so we want them to participate in it, be engaged and stay active."   
Meritan's Senior Citizen Prom, "A Red Carpet Affair," is both a fundraiser and celebration designed for ages 55 and older to dress up and dance, while supporting Meritan's programs and services.
The event will include a deejay, dancing, wine and hors d'oeuvres, a photographer and silent auction on Sunday, April 28, from 4-7 p.m. at Lichterman Nature Center.
Tickets are $50 for individuals and $80 for couples. More information can be found here.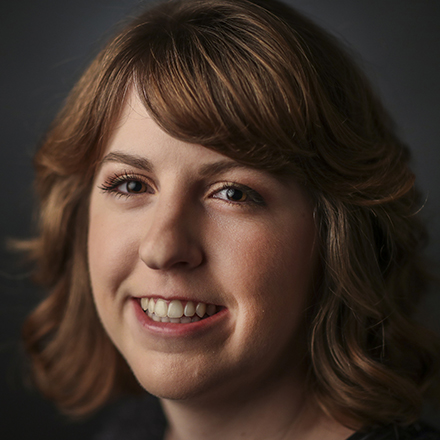 Michelle Corbet
Michelle Corbet covers business for The Daily Memphian. Prior to, she was a reporter at the Memphis Business Journal. A native Memphian and University of Memphis graduate, Michelle covered business in Conway, Arkansas after college. Michelle got her start covering business as an intern at The Commercial Appeal.
---