Lifestyle hub slated for vacant S. Main property
A group of Venezuelan-American businessmen, who manage a local network of pharmacies and medical clinics, are turning a vacated building on the Main Street Mall into a "lifestyle hub."
Details of the project came to light when the owners filed an application for a 15-year payment in lieu of taxes (PILOT) incentive from the Downtown Memphis Commission affiliated Center City Revenue Finance Corp. (CCRFC) board.    
Gabriel Velasquez of November 6 Investments has assembled a team for a $2.3 million redevelopment of 64 S. Main St. into a mix of uses that balance work, health and recreation.  
The 11,145-square-foot development will have a different concept on each floor.
The basement will be redeveloped into a boutique fitness and wellness center where members will have access to gym equipment, group fitness classes, personal trainers, sports nutritionists, exercise physiologists, certified dietitians and cryotherapy and massage services.
The level on Main Street will house a healthy food, quick-service concept serving made-to-order meals for breakfast, lunch and dinner, using locally sourced ingredients.
For convenience, the quick service restaurant will also offer meal prep services and grab-and-go options.
The main floor will also include three dedicated pop-up shop spaces for local retailers and artists on a rotating basis. Similar to the retail incubator at Edge Alley in the neighboring Edge District.
There are already prospective tenants for two of the spaces, a micro grocer selling local meats and seasonal produce and a locally-owned supplement shop.
Developers are proposing to build a 1,600-square-foot mezzanine to provide coworking space with high-speed internet, conference and meetings rooms and office services such as printing.
The second floor will be built out for semi-permanent shared office space for micro-businesses, entrepreneurs and nonprofits. Small, medium and large customizable offices will be available for short-term and long-term leases.
Longterm plans call for turning the rooftop space into a chef's table experience and lounge, which will be completed as a separate project. In the meantime, the rooftop space will be used for events.
Velasquez is the son of Dr. Pedro Velasquez, a local endocrinologist who founded DarSalud Care and is president of Lifestyle, Diabetes and Obesity Center (LifeDOC) Research. November 6 Investments is a real estate subsidiary of the DarSalud Group Co.  
November 6 Investments has an option to purchase the building from current owner Dr. Claudia P. Neira, contingent on approval of the PILOT incentive. 
The vacant property currently generates $6,400 in annual city and county taxes. During the 15-year term, the annual PILOT would equal approximately $13,473, representing a 110 percent increase, according to DMC staff.
Over the course of the PILOT term, the cumulative increase in taxes would be approximately $106,098. 
The CCRFC board will consider the 15-year PILOT at its meeting Oct. 9. 
Preliminary project architect LRK began architecture and design work in September. November 6 Investments anticipates closing on financing through Orion Federal Credit Union in November. Renovations are slated to begin in December with an anticipated completion in July of 2019.  
Bill Ganus is serving as a consultant on the project. Cecilia Walker with Walker & Associates has been hired as the design, marketing and PR consultant for the development.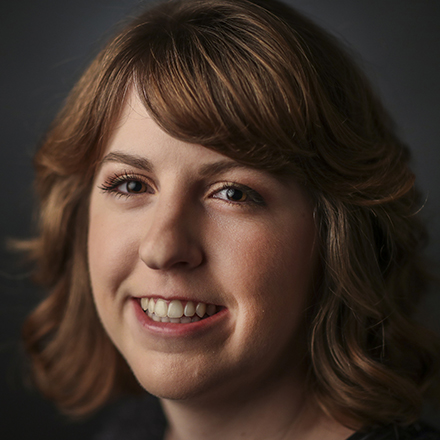 Michelle Corbet
Michelle Corbet covers business for The Daily Memphian. Prior to, she was a reporter at the Memphis Business Journal. A native Memphian and University of Memphis graduate, Michelle covered business in Conway, Arkansas after college. Michelle got her start covering business as an intern at The Commercial Appeal.
---