Cyclists raise funds for Le Bonheur in memory of child
What started as a recreational journey among college buddies turned into a more meaningful 115 miles after the death of a child.
On March 4, 2017, Leah and Judson Williford went to check on their 10-month-old baby, Lucy. She wasn't breathing.
"She was perfectly fine and then one day she just didn't wake up," Judson said.
That tragic day was about two months before Judson was scheduled to take a 115-mile bike ride with seven fellow Sewanee alumni from Nashville to the University of the South campus.
Judson found the strength to continue the tradition when his friends turned the ride into a way to honor his daughter.   
The original riders always aspired to turn the ride into a fundraiser and renamed the annual route the Lucy 115, with proceeds benefiting Le Bonheur Children's Hospital in Memphis. 
The event has grown from seven riders to more than 20 participants this year.   
"During a time of overwhelming grief, families can find a pathway to healing by giving, doing and memorializing their child," said Meri Armour, president and CEO of Le Bonheur.
Children's hospitals oftentimes interface with families during some of the most difficult times of their lives. They can be a vehicle to find solace during a time that makes no sense --the death of a child.  
That first year, the group raised about $30,000 through word of mouth and social media.
Last year, the family formalized its fundraising efforts with Le Bonheur, pledging to raise $100,000 over the next five years to fund a greenspace for patient families in front of the children's hospital.  
"The whole space is an art installation and playground where families and patients can escape the hospital to enjoy nature," Leah Williford said.  
Le Bonheur is close to fully funding the up to $750,000 effort to create the greenspace. The hospital is also raising money to create a rooftop garden on the planned two-story, $37.6 million addition of its Heart Institute.
---
Tom Bailey: Le Bonheur plans $38M expansion of Heart Institute
---
"There's something very healing about nature. You feel a deeper connection to nature and the universe when you are outside the walls of the hospital," Armour said.
This year's riders and supporters have already surpassed the $30,000 goal for the third-annual ride coming up on April 27. Lucy would have turned 3 on April 28.  
"The Willifords are a strong couple who can stand together and be united in a continued memorial for their sweet daughter they didn't have enough time with," Armour said.  
The Willifords chose Le Bonheur because they spent many hours there when their son Hayes, 5, started having seizures when he was 4 months old, and later needed kidney surgery.
"Le Bonheur became a huge part of our lives and we realized what a huge asset it is to Memphis," Leah said.
The Willifords also have a son Oliver, 7, and Grace, who is 10 months old.  
"After we had two boys, and then had Lucy, we thought we'd won the lottery," Leah said. "To have these two great boys and then have this daughter, we thought our family was complete.
"Then, it was God's grace that got us through that time, so to have another chance at this …" Leah said of naming their youngest daughter.  
A senior vice president at Financial Federal Bank, many of Williford's customers have volunteered, supported and participated in Lucy 115, including Victory Bicycle owner Clark Butcher, who has trained and equipped riders.
"It's sad. I wish this wasn't what we were doing, but it's been good to turn an awful tragedy into something positive that will benefit other kids," said Nick Nichols, vice president of Nichols Fleet Equipment in Chattanooga, who helped organize the initial ride six years ago.
Nichols has been riding road races for 15 years, but there's no finish line he looks forward to more than Lucy 115.
"It's become one of the days I look forward to the most," Nichols said. "It's a 115-mile ride, the last two miles of which are straight up the mountain into Sewanee."
At the end, riders' families are waiting for them, cheering them on. A celebration is held at Sewanee's local pub Shenanigans and the weekend includes a sunset reflection at the cross.
Friend Emily Long, an account director at Archer Malmo, helped create a logo and marketing materials for the Lucy 115 fundraiser.
Long reached out to her co-worker, Amanda Casabella, who has spent a significant amount of time at Le Bonheur with a child of her own, about creating an image for the event.  
"I knew that she would be the perfect person to help me with the design," Long said.
The logo combines the florals and coral colors from Lucy's nursery with a bicycle wheel. There are three branches of leaves in the logo – each one contains 10 leaves, one for each month of Lucy's life.
Long and her husband, Joel, lost their daughter, Helen James, 15 months after Lucy's death.
---
Michelle Corbet: Couple turns infant loss grief into a gift for others
---
"Leah and Judson immediately reached out to us and have been such a source of strength as we have navigated this unimaginable journey," Long said.
It is difficult to know what to do for someone who has experienced a loss, especially the loss of a child.
"I am truly grateful that we were able to participate in the Lucy 115 in such a special way from the beginning," Long said. "I firmly believe that the Lord put the Lucy 115 specifically on our hearts for a reason and knew that the connection that we would end up having with Leah and Judson would be something that will last for a lifetime." 
Most cases of sudden infant death syndrome (SIDS) occur at home, after babies have been discharged from the hospital.
"It's every mother's nightmare," Armour said. "That's why they wake up in the middle of the night to go check to make sure their baby is still breathing."
In 2017, there were 3,600 sudden unexpected infant deaths in the U.S. that occurred among infants less than a year old with no immediately obvious cause, according to the Centers for Disease Control and Prevention (CDC).
About 1,400 of those deaths were due to SIDS, about 1,300 from unknown causes and about 900 of the deaths were due to accidental suffocation and strangulation in bed, the CDC reports.
"The issue with SIDS, to be honest, it's such a great unknown as to why it happens," Armour said. "We have no definitive answer for why infants die in their cribs."
What Armour does know is that the trauma of SIDS is deep and far-reaching.
"There is tremendous guilt in these families – 'I should have done this or that.' Every child lost is a loss to the world and particularly the parents. I can vouch for that personally," Armour said, who lost her adult son unexpectedly in 2014. "But an infant loss is very traumatic. You've spent nine months planning an entire future and then they are suddenly gone."
The Willifords have been able to turn a sudden and tragic loss into something meaningful, she said.
"They can see Lucy in their life through this gift," Armour said. "It helps families to heal by volunteering and giving back. They find ways to save themselves and a gift they can demonstrate to the rest of the community."   
For more information about the Lucy 115, or to make a donation to Le Bonheur in Lucy's name, visit www.lucy-115-bike-ride.everydayhero.com.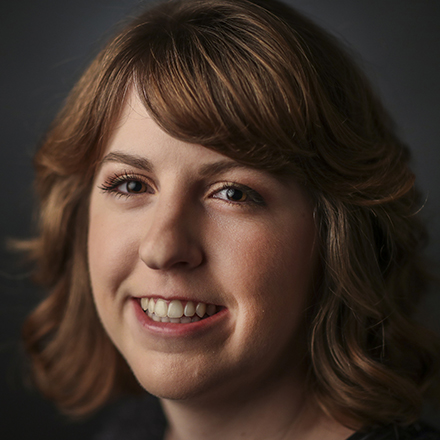 Michelle Corbet
Michelle Corbet covers business for The Daily Memphian. Prior to, she was a reporter at the Memphis Business Journal. A native Memphian and University of Memphis graduate, Michelle covered business in Conway, Arkansas after college. Michelle got her start covering business as an intern at The Commercial Appeal.
---