Physician groups call for taxes, marketing policies on sugary drinks
Screams of horror and delight echoed across the gymnasium as sticky green slime was dumped over the head of Oak Elementary School P.E. teacher Tamrelyn Banning.
The sliming was a celebration of the students achieving their Kids Heart Challenge goal of being active for 60 minutes a day and choosing healthy beverages like milk or water over drinks with a high sugar content such as soda, while raising money for the American Heart Association (AHA).
This month, the AHA and American Academy of Pediatrics (AAP) released a joint policy statement endorsing a suite of public health measures designed to reduce kids' consumption of sugary drinks, including excise taxes on them, limits on marketing to children and financial incentives to purchase healthier options.
The statement has been published in the April issue of Pediatrics, the journal of the American Academy of Pediatrics.
At soccer fields across Shelby County this spring, parents are handing out plastic bottles of Gatorade and silver pouches of Capri Sun.
"I remember when I was in sports as a kid, I couldn't wait for the Fruit Roll-Ups," said Kirsten Gray, vice president of youth development for the YMCA of Memphis and the Mid-South.
While kids may love the fruit-flavored pick-me-ups after soccer practice, the reality is, they are not doing them any favors.
"For children, the biggest source of added sugars often is not what they eat, it's what they drink," pediatrician Dr. Natalie D. Muth, lead author of the policy statement, said in a prepared statement.
On average, children are consuming more than 30 gallons of sugary drinks every year.
"This is enough to fill a bathtub, and it doesn't even include added sugars from food," Muth said. "As a pediatrician, I am concerned that these sweetened drinks pose real – and preventable – risks to our children's health, including tooth decay, diabetes, obesity and heart disease. We need broad public policy solutions to reduce children's access to cheap sugary drinks."
The AAP and AHA recommend:
Local, state and national policymakers should consider raising the price of sugary drinks, such as via an excise tax, along with an accompanying educational campaign. Tax revenues should go, in part, toward reducing health and socio-economic disparities.
Federal and state governments should support efforts to decrease sugary drink marketing to children and teens.
Healthy drinks such as water and milk should be the default beverages on children's menus and in vending machines, and federal nutrition assistance programs should ensure access to healthy food and beverages and discourage consumption of sugary drinks.
Children, adolescents and their families should have ready access to credible nutrition information, including on nutrition labels, restaurant menus and advertisements.
Hospitals should serve as a model and establish policies to limit or discourage purchase of sugary drinks.
While this is the first time the AAP has taken such a position on taxes, entities across the Mid-South have been asking parents and children to "rethink your drink" for years.
"At Oak Elementary, we encourage our students to drink plenty of water – especially over sugary drinks," Banning said. "Sugar hides in many of the food and drinks we consume every day, that we don't often realize we're consuming twice, sometimes three times, as much sugar as the American Heart Association recommends."
The YMCA of Memphis and the Mid-South has eliminated sugary drinks and any food that lists sugar in the first three ingredients from all of its out-of-school and child development programs.
"We don't offer chocolate milk, and we've also curbed 100% fruit juices," Gray said. "We'd rather they eat an apple than drink the juice."
Some products are advertised and sold as juice, but they contain a lot of sugar, said Juice Plus+ CEO Paulo Teixeira, who also serves as co-chair of the AHA's Mid-South chapter board of directors.    
Collierville-based Juice Plus+ makes whole food-based products from the juice powder concentrate and oils of more than 40 fruits, vegetables and grains.
"People are demonizing sugar, but sugar is a necessary part of everybody's diet. What the issue is, they are consuming way too much sugar. Everything in excess is an issue," Teixeira said. "Added sugars is more of an issue than sugar. We try to keep sugars as natural as possible."
A Juice Plus+ capsule contains less than a gram of naturally occurring sugars derived from the fruits and berries in the product.    
---
"We don't offer chocolate milk, and we've also curbed 100% fruit juices. We'd rather they eat an apple than drink the juice."
Kirsten Gray, vice president of youth development, YMCA of Memphis and the Mid-South
---
When it comes to recreational youth sports, a typical child does not deplete enough electrolytes to warrant a sports drink, Gray said.
"If they are on the court playing youth basketball, they probably don't need a Gatorade," she said.
Gatorade was originally made for collegiate or professional athletes who are engaged in two practices a day or more than three hours of activity at a time.    
A healthy snack of whole grains and fruits with water will give kids the same pep as a sports drink, Gray said.  
Juice Plus+ supports the AHA's efforts through monetary donations and awareness partnerships.
Of the policy recommendations, providing clear nutrition labels could be the most effective when paired with more public awareness campaigns for parents, Teixeira said.
Cities across the country that have excise taxes on sugary drinks have reinvested the additional revenue into community programs.
Revenue from the 1 cent-per-ounce tax in San Francisco, for example, funds grants for preventive health services in low-income communities, and programs to improve school nutrition and oral health.  
The Memphis YMCA also agrees that clear labeling of content ingredients and community education is paramount, and has found kids themselves can be some of the best advocates for healthier choices in the household.
"Kids are a little bit more aware or quick to tell their mom, 'Did you know all this sugar is in that soda?' And you look over and they are holding a 2-pound bag of sugar," Gray said.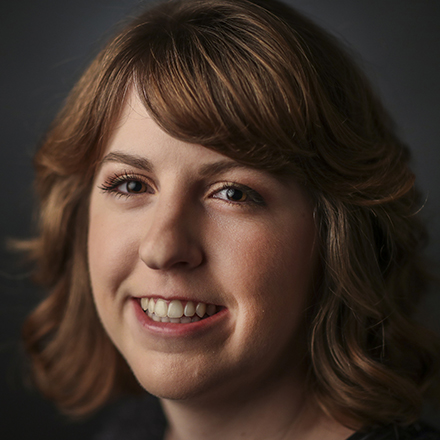 Michelle Corbet
Michelle Corbet covers business for The Daily Memphian. Prior to, she was a reporter at the Memphis Business Journal. A native Memphian and University of Memphis graduate, Michelle covered business in Conway, Arkansas after college. Michelle got her start covering business as an intern at The Commercial Appeal.
---