Maker of foam-protected packaging doubles its work space
A new Memphis company that makes foam-protected packaging is more than doubling its size after only six months in business. GLS Integrated signed a new lease to add 20,783 square feet to its existing 16,000 square feet in the warehouse building at 4841 Cromwell in Memphis' southeast industrial district.
"We've been very fortunate. We ship truckloads of product,'' said Jeff Stamm, sales manager.
GLS Integrated is a joint venture with Tuscaloosa, Alabama-based Kauloosa Solutions, which is a packaging supplier to the Mercedes-Benz plant in Tuscaloosa. Jeff Sparks, president of both Kauloosa Solutions and GLS Integrated, is moving to, and building a house in, the Memphis area, Stamm said.
The Memphis operation employs 10 to 20 people, but the payroll could grow to 40, Stamm said.
Hank Martin of NAI Saig Co. represented the landlord, Sealy SE Memphis Industrial LLC, and Owen Mercer of Cushman & Wakefield | Commercial Advisors represented GLS Integrated.
The space into which GLS Integrated is expanding had been empty for only a month or two, Martin said. The company that had operated there used the space for training in the maintenance of air cargo containers.
Now, GLS Integrated will use the entire 36,000 square feet to fabricate foam packaging.
The company receives shipments of foam planks from a Tupelo, Mississippi, manufacturer. GLS Integrated tailors the packages for each of its customers, making dies and cutting the foam to fit the products.
"We mainly work through distribution, which would involve packaging companies in town,'' Stamm said. "And then their customers would be, like the electronics industry, anything that involves a product they are trying to protect.''
The business forecast looks healthy, he said.
"Based on what we've seen so far, it continues to grow. Some of our product is shipped out of this area. But there's a tremendous amount (of business) in this area,'' Stamm said. "With all the medical and more and more manufacturing coming in, that's what we rely on.'' 
Bubble wrapping is another common way fragile products are protected in shipping packages. But Stamm said foam is "a much better protection.''
"We actually design a foam pack that encapsulates the product,'' he said. "We take the product and we design a pack for it. And then we create a cutting die for that product and we die-cut it.
"And then the product actually nestles down into a foam cradle,'' Stamm said. "Whereas with Bubble-Wrap you'd really just wrap the product and you'd have issues depending on the strength of the bubble.''
Business is solid enough that the company is contemplating running a second shift.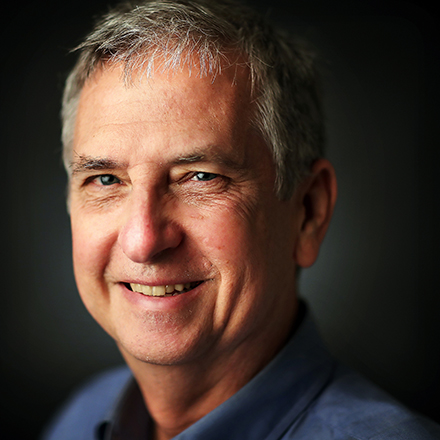 Tom Bailey
Tom Bailey covers business news for The Daily Memphian. A Tupelo, Mississippi, native, he graduated from Mississippi State University. He's worked in journalism for 40 years and has lived in Midtown for 36 years.
---