St. Jude research leads to cure for bubble boy disease
Over the past three years, nine babies with SCID-X1, more commonly known as "bubble boy disease," have been treated with an experimental therapy that is now being heralded as a cure.
St. Jude Children's Research Hospital president and CEO James Downing said in his 32 years at St. Jude, the children's hospital has accomplished many milestones, but Wednesday's announcement was particularly exciting — a cure.
"These patients are toddlers now who are responding to vaccinations and producing cells as they explore the world and live normal lives," said principal investigator of the trial, Dr. Ewelina Mamcarz, of the St. Jude Department of Bone Marrow Transplantation and Cellular Therapy. 
The results are being published in the April 18 issue of the New England Journal of Medicine.
The novel treatment of SCID-X1 builds on St. Jude's legacy of combining treatments with new technology, Downing said.
"The treatment has fully restored the immune system in these patients, which was impossible before," Downing said.
More importantly, the treatment has presented no immediate side effects.
Earlier cases, where groups in Europe used a similar therapy to treat infants with SCID-X1, patients developed leukemia three to six years later.   
Downing regretted not being able to share publication of the results with the late Dr. Brian Sorrentino, who developed the experimental therapy in the St. Jude Department of Hematology.
"It was his lifelong ambition to work on this disease and find a cure for these patients," Downing said.
The senior author died in November 2018, after the manuscript was submitted for publication.
A survivor of pediatric cancer himself, Sorrentino was cured of Hodgkin lymphoma as a teen. 
"Unfortunately, a little less than a year ago, he died of lung cancer induced by the radiation used to cure Hodgkin's," Downing said.    
---
Kate Crawford: Pioneering St. Jude researcher Dr. Brian Sorrentino dies
---
Sorrentino and his team developed the SCID-X1-curing treatment that takes an infant's bone marrow out, inserts a good gene in the blood-forming cells, and transplants the bone marrow back into the patient, where it grows and produces a normal immune system.  
Researchers at St. Jude re-engineered human immunodeficiency virus (HIV) to carry a normal copy of the bubble-boy-causing gene into patient's blood stem cells.
The trial was conducted at St. Jude and The University of California, San Francisco. 
The toddlers are now producing functional immune cells, including T cells, B cells and natural killer (NK) cells, a first for SCID-X1 patients.
The treatment has potential to be used to treat other blood disorders, including sickle cell disease and Wiskott-Aldrich syndrome.
Researchers have signed an agreement with Mustang Bio, a New York-based clinical-stage biopharmaceutical company, about commercializing the gene therapy, said Dr. Stephen Gottschalk, chair of the St. Jude Department of Bone Marrow Transplantation and Cellular Therapy and principal investigator of the trial.  
X-linked severe combined immunodeficiency (SCID) is an inherited disorder of the immune system that occurs almost exclusively in males.
It is the most common form, affecting at least 1 in 50,000 to 100,000 newborns each year, according to the U.S. National Library of Medicine.
"Without diagnosis, it is a true death sentence," Mamcarz said. "Patients rarely live past their second birthday."
All the patients who participated in the new gene therapy experiment came to St. Jude between 2 and 14 months of age with severe life-threatening infections.
Babies born with SCID-X1 are kept in protective isolation without contact with the outside world because the risk of death from infection is too high. 
The condition has traditionally been treated using the bone marrow of a sibling, but more than 80 percent of infants with SCID-X1 lack such donors.
So, patients must rely on blood stem cells from other donors, which is less likely to result in a cure and more likely to lead to treatment-related side effects.  
It is too early to know if the new gene therapy should be considered before the traditional treatment option. 
"We'd need to have more patients and follow them for longer to see if this would be the best treatment up front," Gottschalk said. 
"The question will become, 'Will it be a durable cure? Will it last 10-15 years?' Time will tell," Downing said. "For the first time, children have been able to get out of isolation and show response to immunization. We're 2.5 years out and not seeing a waning of cells in those patients, so we're comfortable in stating at this point this is a cure. Whether it is a durable cure, only time will tell."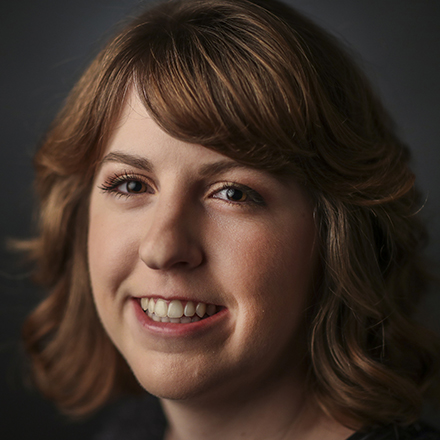 Michelle Corbet
Michelle Corbet covers business for The Daily Memphian. Prior to, she was a reporter at the Memphis Business Journal. A native Memphian and University of Memphis graduate, Michelle covered business in Conway, Arkansas after college. Michelle got her start covering business as an intern at The Commercial Appeal.
---