Offer of free online education at UofM Global is expanded to FedEx Logistics
An offer of free college tuition at the University of Memphis online has been extended to U.S. employees of FedEx Logistics.
The U of M announced the expansion of Learning Inspired by FedEx (LiFE) in a news release Wednesday. The release said about 2,500 FedEx Logistics and FedEx Trade Networks employees in the U.S. would be eligible.
The program began last year as a benefit for employees at FedEx Express hubs in Memphis, Indianapolis, Los Angeles, Oakland and Newark.
U of M officials said more than 3,000 employees have expressed interest and 2,109 are enrolled in LiFE program pathways, which range from earning high school equivalency to taking college courses. Employees can also complete course work and tutoring to meet U of M entry requirements.
The program is a recruiting tool for Memphis-based FedEx, which employs large numbers of permanent, part-time workers to load and unload planes and process packages at hubs including Memphis International Airport.
It's also a feeder system that brings students into UofM Global, the university's online component.
FedEx has long offered college tuition reimbursement programs for employees, but the LiFE program takes it a step further.
Tuition expenses are billed directly to FedEx as long as students stay in good standing academically and meet eligibility requirements.
"We are extremely excited to be collaborating with the University of Memphis to offer our U.S.-based team members at FedEx Logistics and FedEx Trade Networks the ability to earn a tuition-free degree," said Thanh Anderson, vice president of global support services at FedEx Logistics.
"The LiFE program supports our talent development and diversity and inclusion priorities, and we believe the program will benefit team members across the nation," Anderson said.
Rachael Simmons, spokeswoman for FedEx Logistics, said U.S.-based team members of FedEx Logistics and FedEx Trade Networks make up more than 2,500 of the 22,000 total global employment of the unit.
"FedEx is always exploring more ways to provide benefits that will make a difference in the lives of our team members. We continue to explore options, including expanding the LiFE Program, to even more team members across the organization," Simmons said.
FedEx Logistics is the specialty shipping solutions and freight forwarding unit of FedEx Corp. that's scheduled to put its headquarters at the former Gibson Guitar factory in Downtown Memphis. It's led by president and CEO Richard W. Smith.
Richard Irwin, executive dean of UofM Global and academic innovation, said, "The opportunity to expand LiFE to FedEx Logistics and FedEx Trade Networks employees is a testament to the compelling program benefits realized by hundreds of FedEx Express employees already enrolled in courses. The success thus far can be attributed to the tremendous service provided by our robust student advocacy system."
U of M president M. David Rudd added, "FedEx and the University of Memphis have seen a tremendous response to the LiFE program in a short period of time. We are very excited to see this phenomenal initiative grow and allow even more FedEx employees the opportunity to pursue a degree through UofM Global."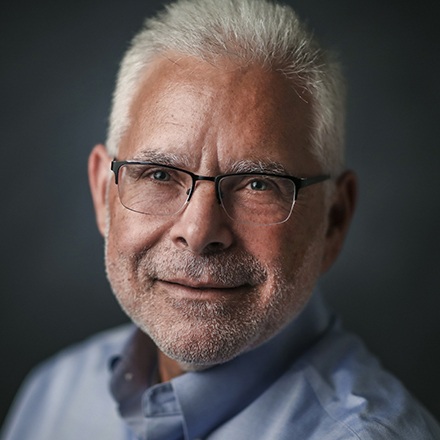 Wayne Risher
Business news reporter, 42-year veteran of print journalism, 34-year resident of Memphis, University of Georgia alumnus and proud father and spouse of University of Memphis graduates.
---